The 2024 Lexus LBX was born after Toyota chairman Akio Toyoda decided he wanted a Lexus version of the Toyota Yaris Cross to drive around Tokyo, according to Lexus chief designer Koichi Suga.
What resulted was the car you see here, which is poised to be released as Lexus' entry-level model in Europe, Asia, and other markets other than our own.
The LBX designation, which stands for 'Lexus Breakthrough Crossover,' emphasizes the model's importance in the European market, where it was created.
Although Lexus refers to the LBX as a small SUV, its footprint plainly places it in the subcompact market (B-SUV), where it competes directly with Stellantis' DS 3 crossover.
2024 Lexus LBX Exterior
The LBX has a length of 4,190 mm (165 inches), a width of 1,825 mm (71.9 inches), and a height of 1,545 mm (60.8 inches), with a wheelbase of 2,580 mm (101.6 inches).
This allows it to be somewhat larger than the Toyota Yaris Cross while remaining 305 mm (12 inches) shorter than the Lexus UX.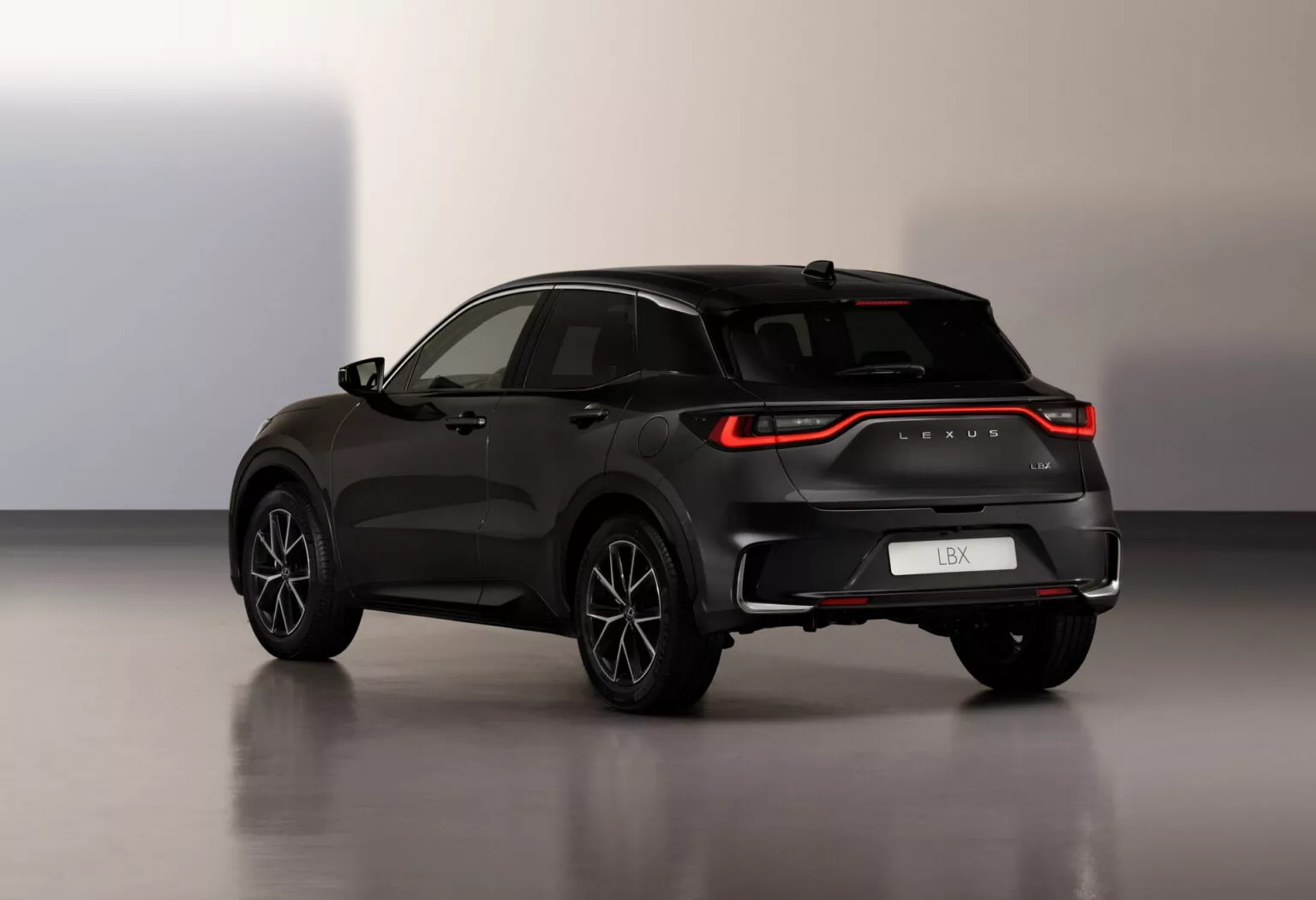 The LBX deviates from the same styling language present on other Lexus cars. Notably, the conventional spindle grille at the front has evolved into a central intake with a honeycomb design that smoothly merges into the bodywork.
The forceful LED headlamps, which are located at the margins of the short bonnet, are linked by a slim trim piece, which improves the vehicle's appearance. Furthermore, the introduction of lower bumper intakes adds to the athletic aspect.
The profile has a basic surface and discrete plastic cladding around the wheel arches, while the gleaming black trim piece on the C-pillar appears to be an extension of the greenhouse.
Moving to the back, the complete LED taillights inspired by eyeglasses stand out, emphasizing the prominent rear shoulders. A rear spoiler and no apparent exhaust pipe are also present, as are chrome highlights surrounding the false bumper outlets.
Lexus offers a wide range of personalization options for the LBX, including the entry-level model, the refined Elegant versions with a monotone out and glossy 18-inch wheels, and the sportier Emotion/Cool variant with a bi-tone exterior and machined 18-inch wheels.
Each model has a unique inside upholstery choice. Those looking for something really one-of-a-kind can take advantage of the new Lexus Bespoke Build service, which will be accessible in certain regions.
2024 Lexus LBX Interior
Inside, the Lexus has a more sophisticated and technologically advanced cabin than the Toyota. It has a slanted center console, ambient lighting, and premium upholstery options like as semi-aniline leather, Ultrasuede, and vegan-friendly materials.
The Lexus Link Connect infotainment system has a 12.3-inch digital instrument cluster, a head-up display, and a 9.8-inch touchscreen. Which is compatible with over-the-air updates, wireless Apple CarPlay, and wired Android Auto compatibility, are included in the cockpit.
The standard Lexus Safety System + ADAS suite provides ample safety equipment for the category. A Mark Levinson audio system with 13 speakers and a subwoofer is available as an option.
Lexus claims that it targeted low NVH (Noise, Vibration, and Harshness) levels with additional insulation to provide a peaceful and comfortable ride.
The FWD model has a load capacity of 332 liters (11.7 cubic feet), while the AWD variant has somewhat less room due to the added hardware on the back axle.
2024 Lexus LBX Performance
The tiny crossover is built on the GA-B architecture that has been "fundamentally adjusted to meet Lexus requirements" and is only available with a self-charging hybrid engine.
The 1.5-liter three-cylinder petrol engine is paired with two (FWD) or three (E-Four AWD) electric motors, an electronic CVT, and a NiMH battery pack.
The overall power is 134 hp (100 kW / 136 PS) and 185 Nm (136.5 lb-ft) torque, which outperforms the Toyota Yaris Cross by 20 hp (15 kW / 20 PS) and 65 Nm (48 lb-ft).
The LBX accelerates from 0 to 100 km/h (0 to 62 mph) in 9.2 seconds. FWD versions use a torsion beam rear axle, whilst AWD models have a more modern double-wishbone system.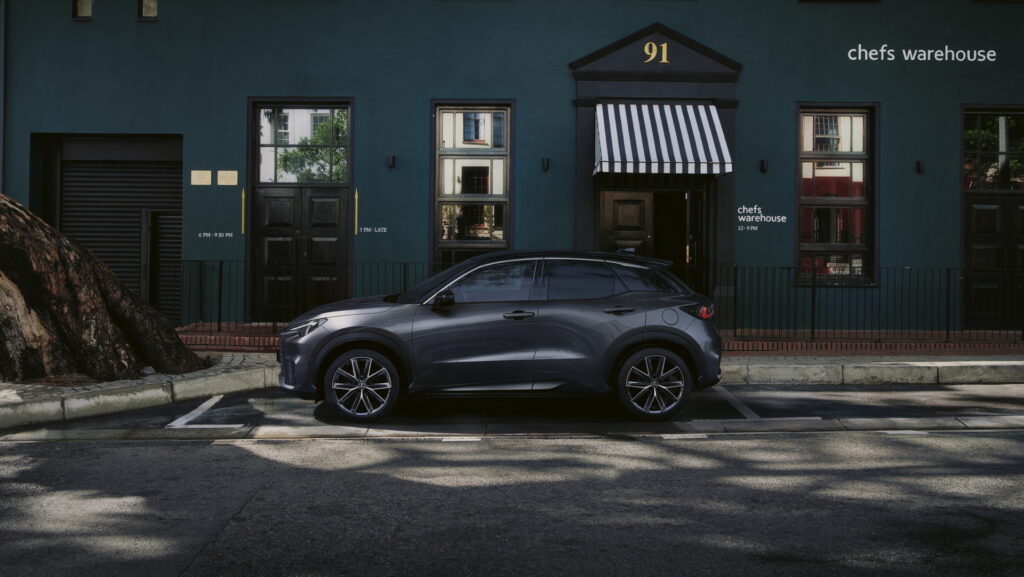 The Lexus LBX will go into production in late 2023, with initial deliveries beginning in early 2024, mostly in European markets.
Orders for the right-hand-drive LBX will begin in July, with the first batch arriving in March 2024. While Australia is a prospective market for the LBX, Lexus stated that no final decision has been made and will be made at a later date.