BMW's IAA motor show was centered on the Neue Klasse concept. Still, the Munich company also disclosed a crucial piece of technology that will be featured in every future BMW EV.
The somewhat cheesily named Heart of Joy is an all-new single software-hardware stack that claims to usher in a new era of the brand's historical ultimate driving enjoyment.
BMW claims that Heart of Joy is the first time the company has merged powertrain software (engine) and driving dynamics (handling) in a unified system.
It will be a cornerstone of Munich's future EV offering, spearheaded by BMW's SVP of driving experience Dr. Nicolai Martin and his team of 'experience creators,' and is aimed to speed up the car's digital decision making.
During the unveiling of the Neue Klasse at the 2023 Munich Motor Show, BMW CEO Oliver Zipse briefly highlighted the new technology on stage and held out a little unassuming black box the size of an external CD ROM drive.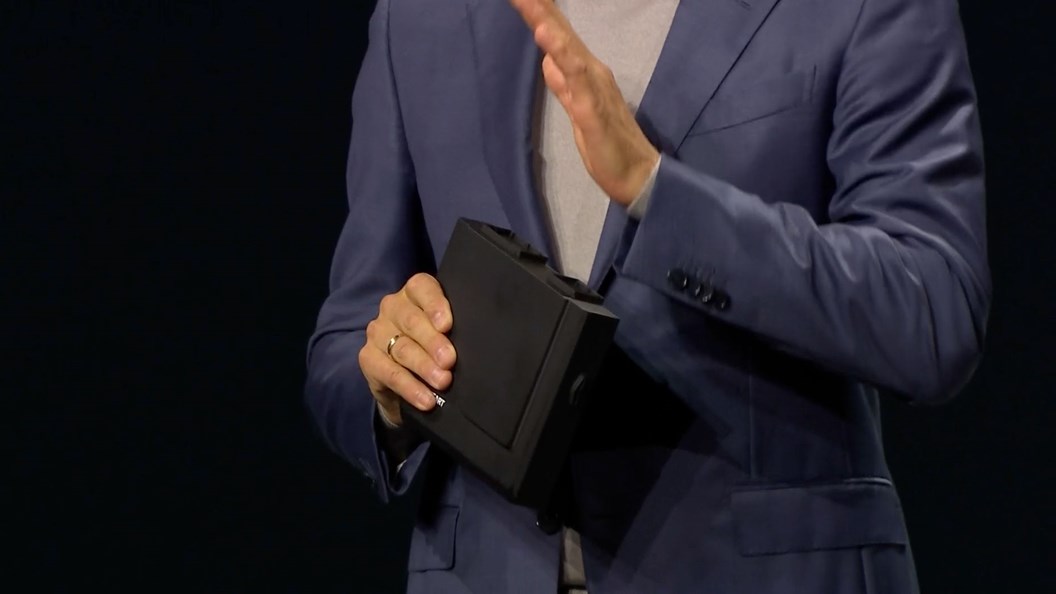 He told reporters, "This is a new mix of hardware and software." 'For the first time, we combine the engine and driving dynamics software in a single control unit. It's the car's electronic super-brain: super-fast, super-precise, and, of course, super-smart. Internally, our engineers refer to it as "Heart of Joy."
It's the kind of 'one more thing' moment Steve Jobs would be proud of. Yet, like all Apple goods, the Heart of Joy isn't just about the hardware; it's also about the software.
Cars typically employ a variety of smaller ECUs to regulate tasks like as braking, traction control, and other dynamics, rather than a single centralized 'brain,' but BMW's technology combines all of those functions into a single in-house created central brain. And that implies that, like Apple, BMW develops both hardware and software.
'We have one software stack that we term the ultimate driving stack,' Martin explains. 'BMW owns and develops it entirely.' Munich is discovering that differentiating the performance of EVs from combustion automobiles is more difficult – and there was a need to make electric BMWs seem unlike anything else on the market.
BMW must double down on 'sheer driving enjoyment' in the age of electrification, and here is the technology to do it.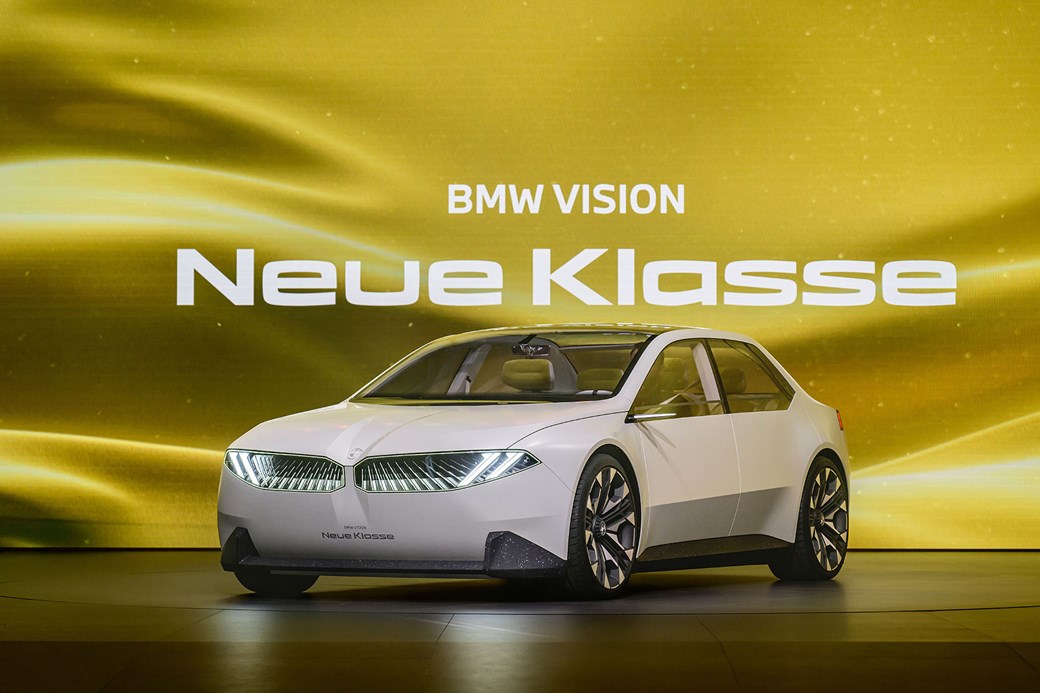 BMW's engineers have been able to experiment and tweak their system without external delays by keeping everything within Munich's city boundaries – in effect, they are now developing like a startup or F1 squad. 'It speeds us up like a racing squad on the test track,' Martin explains.
Because the signal must essentially ricochet to numerous black boxes before the car can physically do something, having different ECUs increases the lag time for most operations. BMW's centralized system, on the other hand, has a shorter latency since all sensors and functions are contained inside the same stack.
'With traditionally controlled autos, the ECUs have a time lag to engage,' Martin adds. 'If there are various ECUs on a bus system in the car for brakes or powertrain – you will have at least 10 milliseconds or 20 milliseconds interaction time in the cycle. If we combine all that in a single software stack, the interaction time is merely one millisecond.'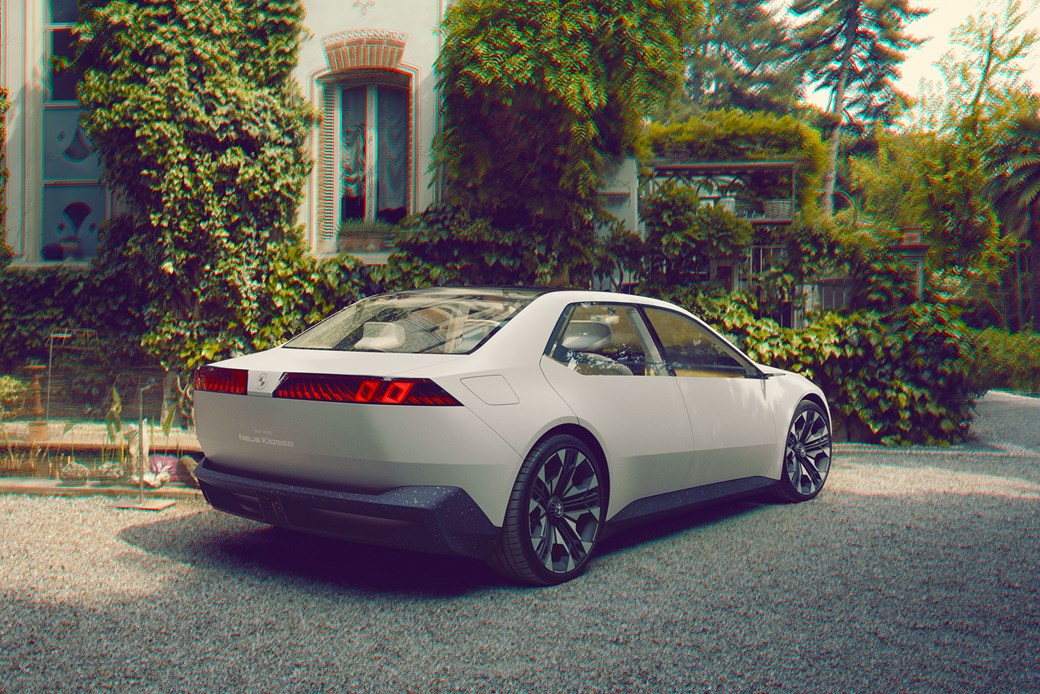 Having 
a 
system 
that 
can 
run 
10 
times 
quicker 
has 
significant 
advantages, 
particularly 
in 
terms 
of 
performance. 'When 
it 
comes 
to 
driving 
dynamics 
on 
a 
racetrack 
vs.
genuine 
dynamic 
driving 
on 
country 
roads,

it's
completely

different,' 

says 

the 

software 

developer.
Because 
there 
is 
no 
latency, 
each 
part 
of 
the 
car's 
performance 
can 
react 
more 
rapidly 
and 
intelligently, 
producing 
a 
more 
authentic 
feel 
than 
previous 
systems.
Traction 
control, 
for 
example, 
can 
react 
more 
quickly and less visibly
, 
and 
the
outcome 
might 
be 
less 
obtrusive 
than 
current 
systems. 
This 
is 
something 
that 
just 
cannot 
be 
done 
with 
ICE 
cars; 
only 
EVs 
offer 
such 
fine 
control 
of 
each 
axle, 
let 
alone 
each 
wheel.
Developing the Heart of Hoy hasn't been simple, even with these new options. It's been in production for two years, with another two to go before the first Neue Klasse:
'If you drive a modern i4 M50, it performs admirably,' Martin explains. 'It's difficult to develop such a novel technical approach, first to match and then to go beyond the same level.'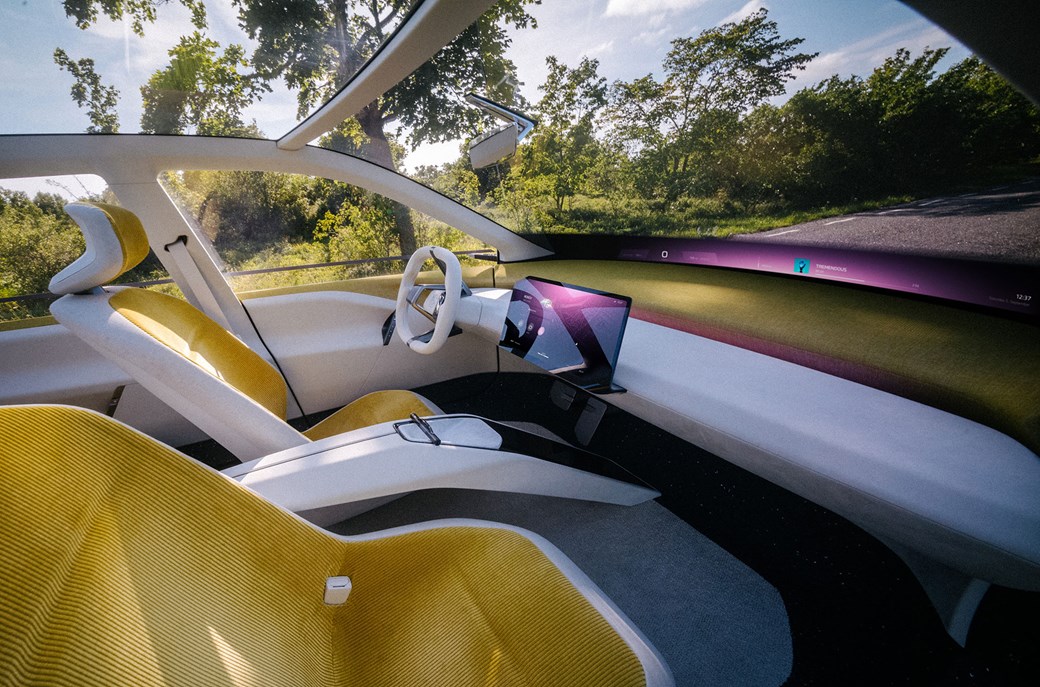 While the Heart of Joy claims to increase pure driving enjoyment, it may also offer more mundane advantages. Martin notes that the system is faster and more clever than present methods when it comes to using the e-machine or physical brakes for slowing down, for example, conserving a bit more power.
DONE