These slide-in truck campers are compact dwellings that ride in truck beds and are excellent substitutes for travel trailers, camper vans, and truck toppers.
There are several options for going on a road trip for pleasure and relaxation. Fortunately, there are several options. A slide-in truck camper is one such option, a brilliant (but not novel) idea in which a completely enclosed, self-contained camper unit "slides" into your vehicle's bed and is then secured.
The bed is completely intact, and the camper is theoretically removable—though storage may be difficult, not to mention the trouble. Slide-in truck bed campers vary in size, arrangement, material, and price, creating many possibilities on the market. They can feature slide-outs on the back and sides and pop-top roofs.
BundutecUSA: Sable ($22,500)
BundutecUSA, based in Iowa, was created in 2013 by Rory Willett, the former president of Northstar Campers. "Bundu" is a South African word for a wild and unfettered place, similar to a wilderness; Bundutec is South African.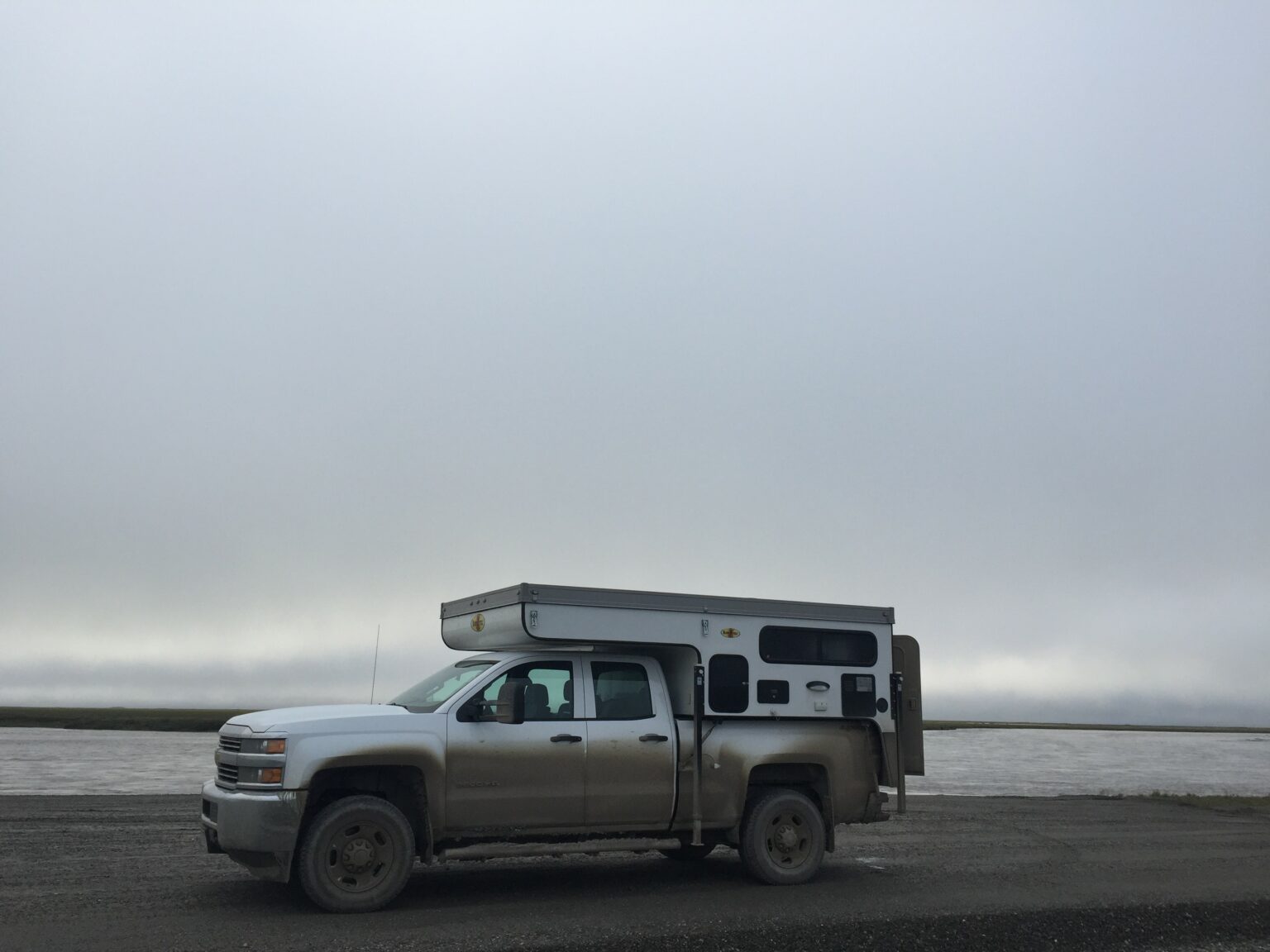 BundutecUSA manufactures hard-walled, pop-top slide-in truck campers in various floor designs to fit all vehicle sizes. The Sable pop-top slide-in camper for half-ton vehicles is seen here, weighing 1,400 pounds dry and including all the necessities and lots of add-ons and possibilities.
Four Wheel Campers: Hawk ($17,000)
Four Wheel Pop-Up Campers, a firm manufacturing aluminum pop-up campers since 1972, must be included when discussing slide-in truck campers. Weight, durability, and low profile are the company's "three pillars."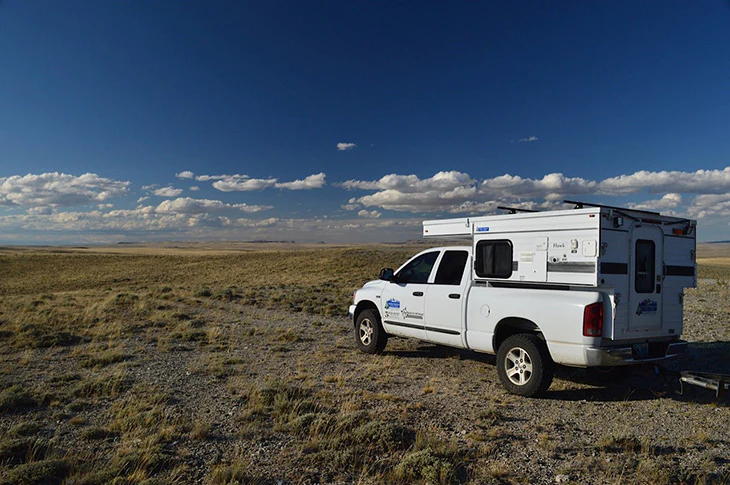 The pop-up Hawk for full-size vehicles is a popular model, available in four-floor designs with several add-ons and modifications. Choose your fabric cushion colors, outside siding, interior motif (standard maple wood grain or light gray/dark gray Silver Spur, for example), etc.
Grumpy Bear Campers: Koda ($36,000)
We want one just because of the name! Grumpy Bear Campers in Akron, Ohio, is an approved Spacekap dealer, so if the fiberglass shell looks recognizable, it's a Spacekap Diablo.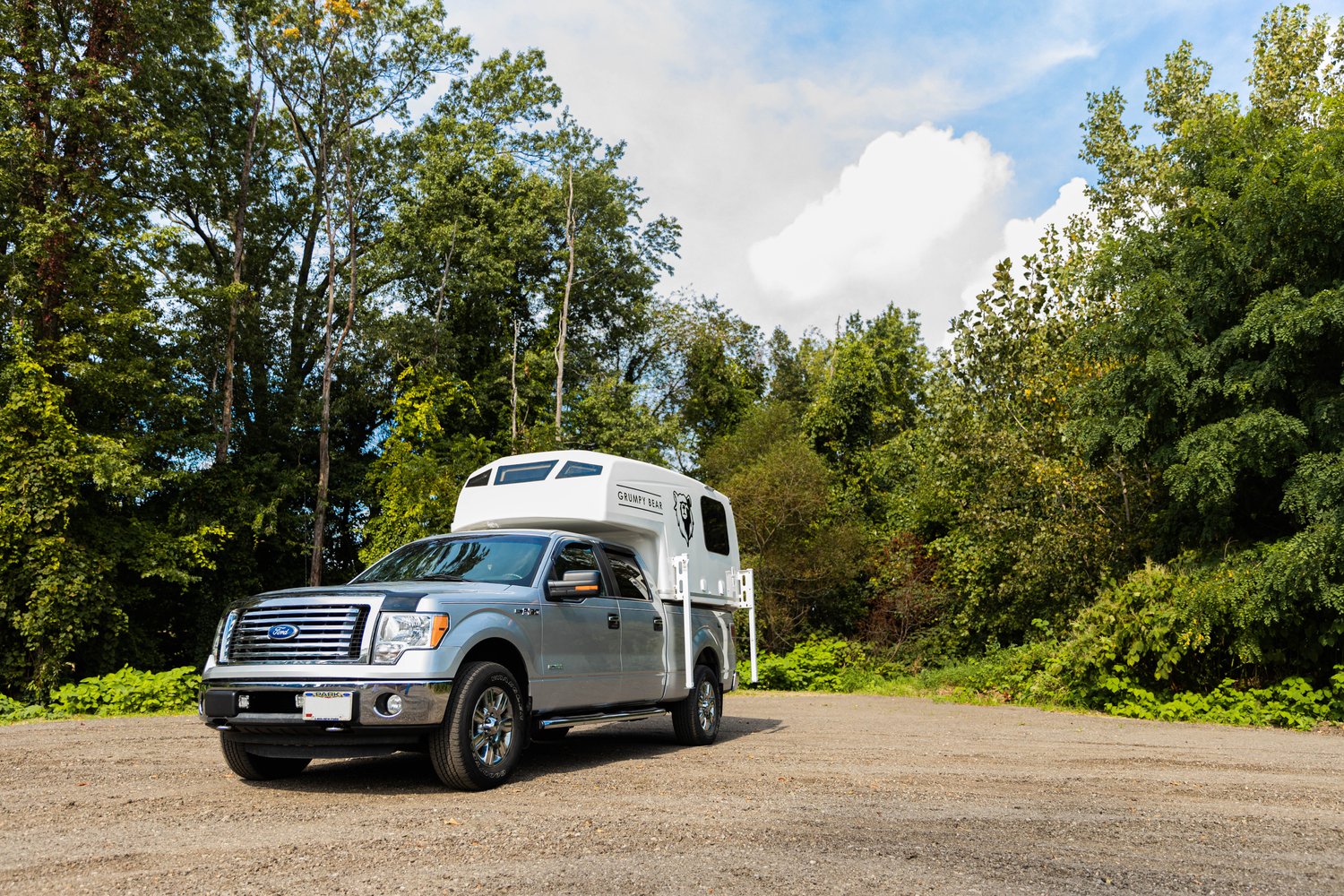 Grumpy Bear offers bespoke constructions of its Koda, which weighs 1,650 pounds and features an outdoor shower system, sink/stove combination, refrigerator, Porta Potti, dinette, fresh/gray water tanks, and more.
Host Campers: Cascade ($100,000)
Isn't it true that you should go big or go home? The rear-entry slide-outs, 3,500-pound (dry), 18.5-foot Host Cascade add square space.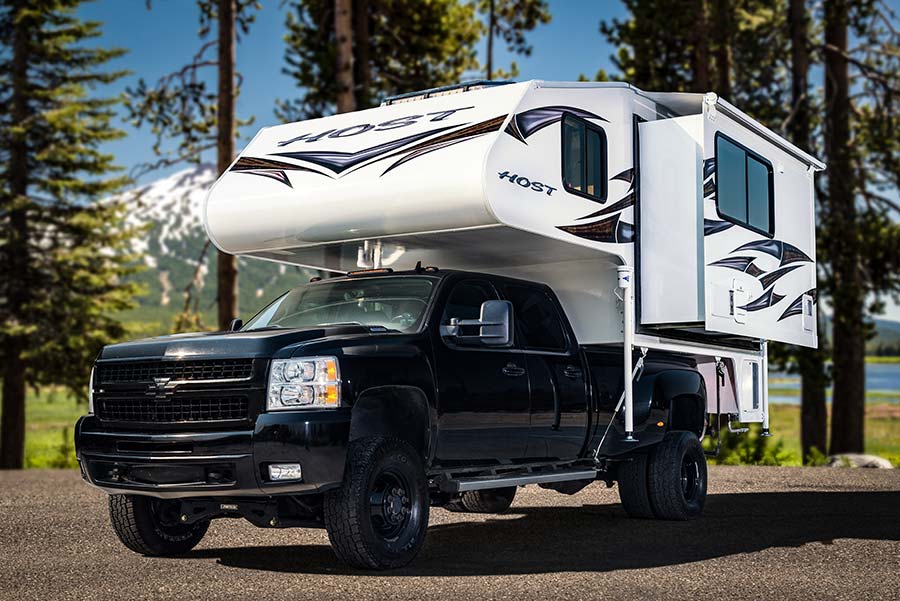 Choose from theater seats, electric overhead bunks, off-grid packages, on-demand hot water, power awnings, slide-out storage trays, and more. Jim Hogue and Frank Storch (owners of Beaver Coach) represent Host Industries, which manufactures unique campers in Bend, Oregon.
Lance Camper: 1172 ($95,000)
Lance Camper, which just debuted the Enduro adventure travel trailer, manufactures many slide-in truck campers. The Lance 1172 is its luxury flagship, a double-slide (back and wall slide-outs) beast that measures over 20 feet long and weighs over 4,300 pounds dry.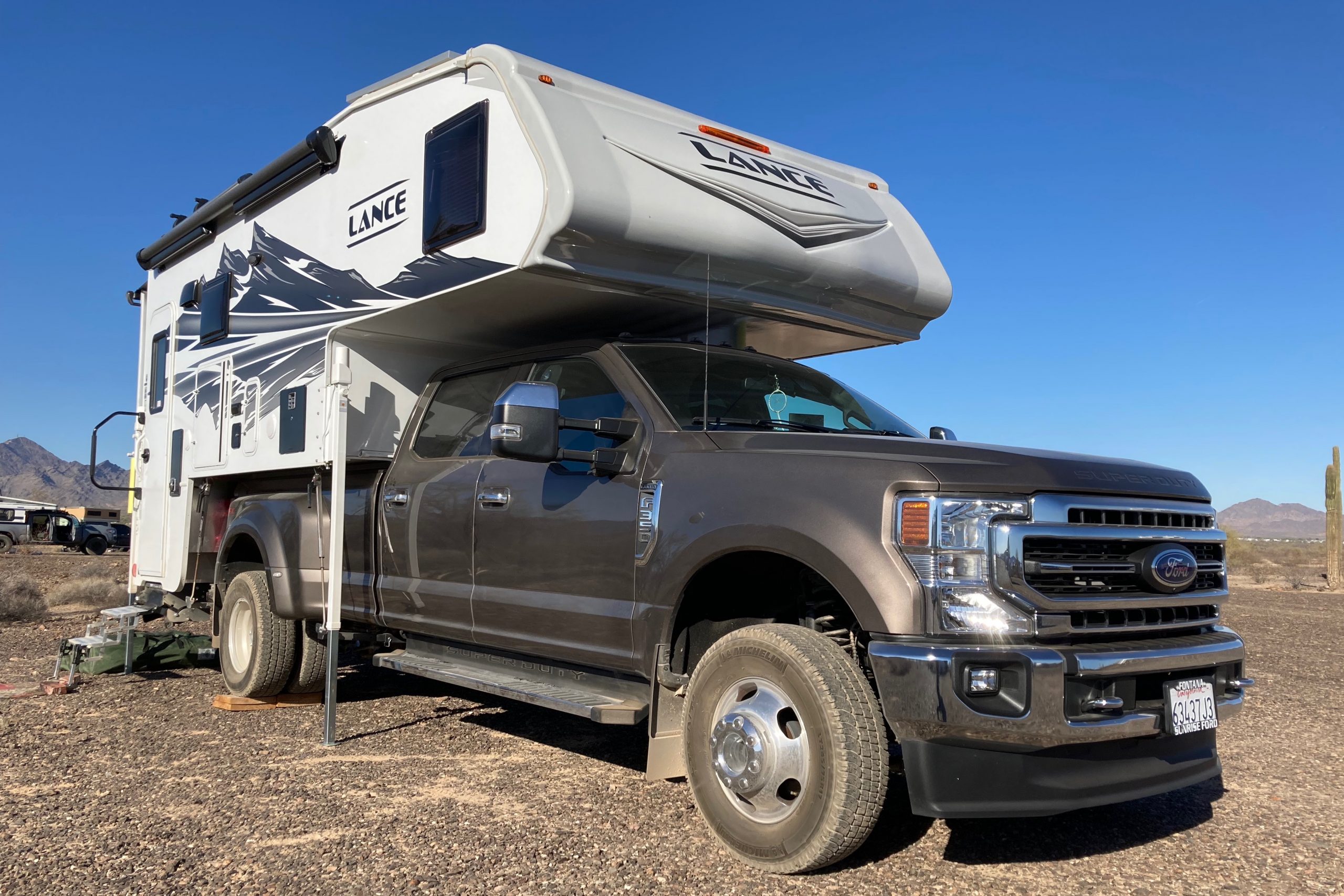 This contraption is a vacation trailer without wheels, featuring a dry bath, convertible bed dinette, galley, sofa (with elevated footrests), closet, fresh/gray/black tanks, and more. To transport this little house, you'll need a large vehicle and a large sum of money. (But, hey, it with the truck doesn't even come close to the high price of many adventure vans.)
Loki Expedition: Falcon 8 ($135,000)
It seems like a storm chaser with its scary manner; the 3,000-pound (dry) Loki Expedition Falcon 8 (for vehicles with 8-foot beds) lacks slide-outs but embodies today's luxury off-grid, overland market.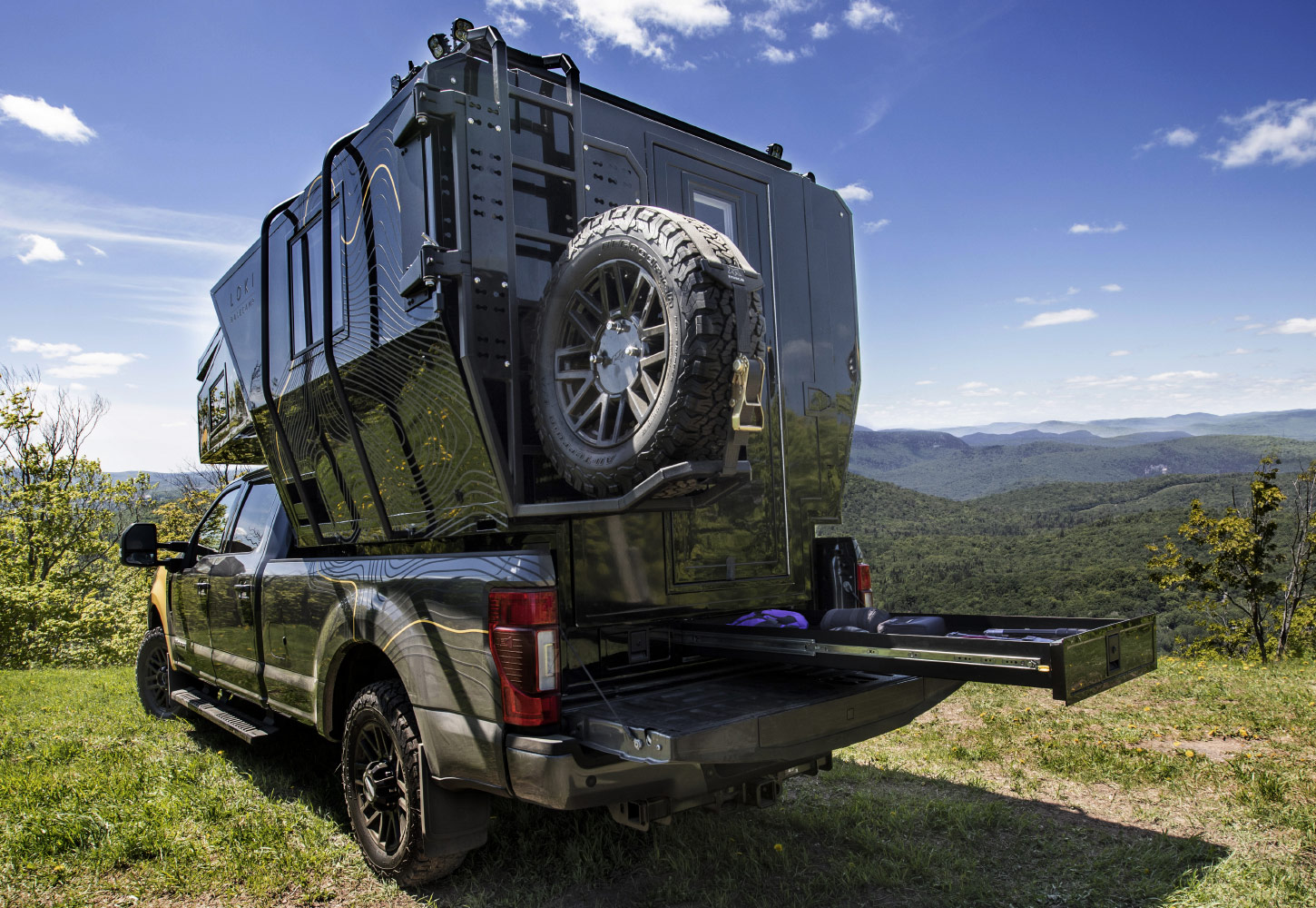 One standout feature is the completely openable rear hatch door, which may be utilized in place of the usual back door. It boasts four-season R16 insulation, 12V air conditioning, loads of internal and outdoor storage, and the ability to add 360 watts of solar, a 600Ah lithium battery bank, and a 2,000-watt inverter.
Scout Campers: Tuktut ($16,500)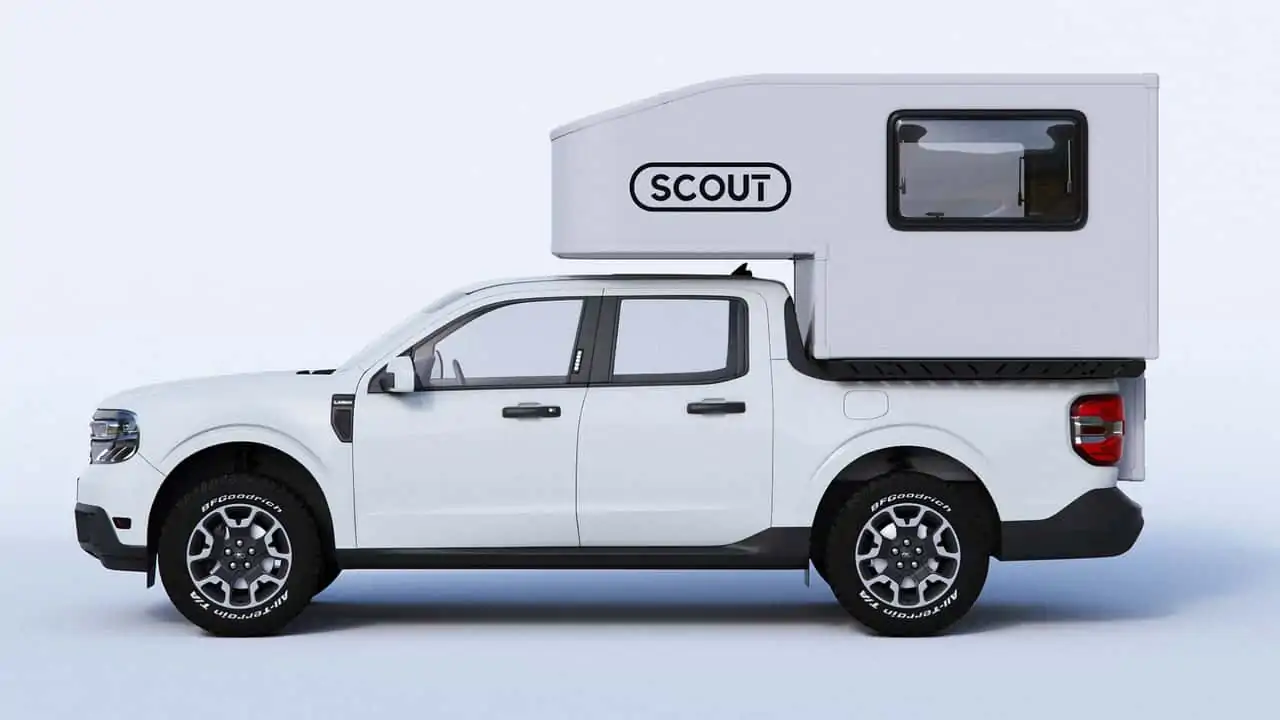 Scout Campers promotes sustainability, energy efficiency, and lightweight construction, simplicity just the necessities, with opportunity for modification, modularity, portable, versatile amenities, and longevity with no-wood composite structure panels and an aluminum exoskeleton.
Supertramp Campers: Flagship LT ($60,000)
That's Supertramp Campers from Golden, Colorado, not Supertramp, the music band. We agree that the company's 1,350-pound Flagship LT is a "sweet-ass home base" that's "gorgeous." It's not your grandmother's slide-in truck camper; it's contemporary, designed for today's overlander or adventurer.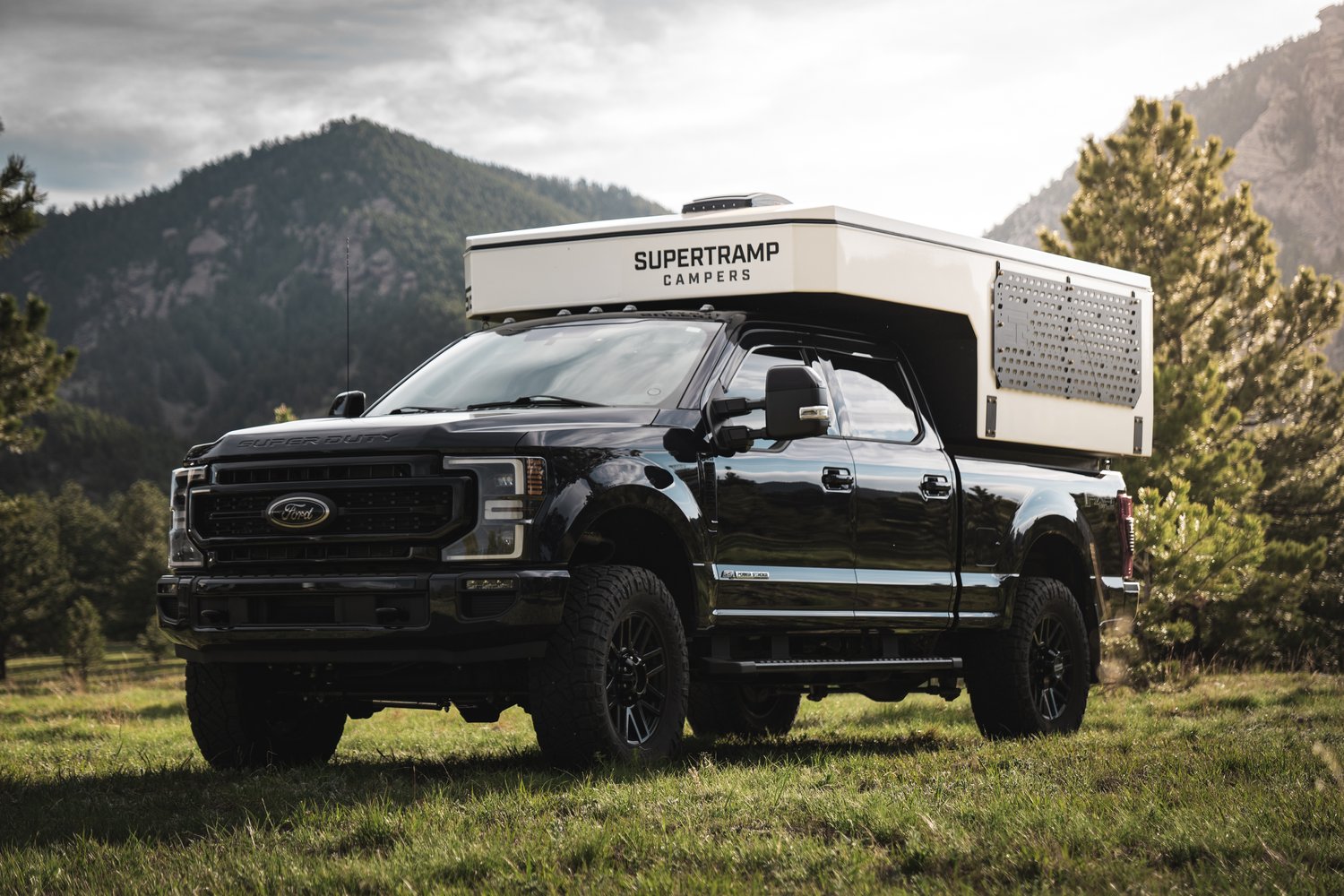 Electromagnetic linear actuators open the roof in about 10 seconds, displaying the three-layer insulated fabric with four big windows. The monocoque fiberglass composite frame of the camper (with a 100% recycled PET foam core) will not rot or degrade over time. One ($100) is reserved for your full-size truck.