The all-electric Polestar 2 hatchback is dressed in the stylish garb of a premium sedan, such as the Volvo S60, but it is designed for a gas-free world. Polestar, Volvo's EV division, provides the 2 with a healthy combination of range and horsepower for its base trim level.
The standard rear-drive Polestar 2 has 295 horsepower and a stated range of 320 miles. There are two all-wheel-drive Polestar 2 hatchbacks available, one with 416 horsepower and the enthusiast-oriented Performance Pack variant with 449 horsepower. Both have a reported range of 276 miles. The Polestar 2 is significantly more expensive than the standard Tesla Model 3, but it has a longer range than Elon's baby.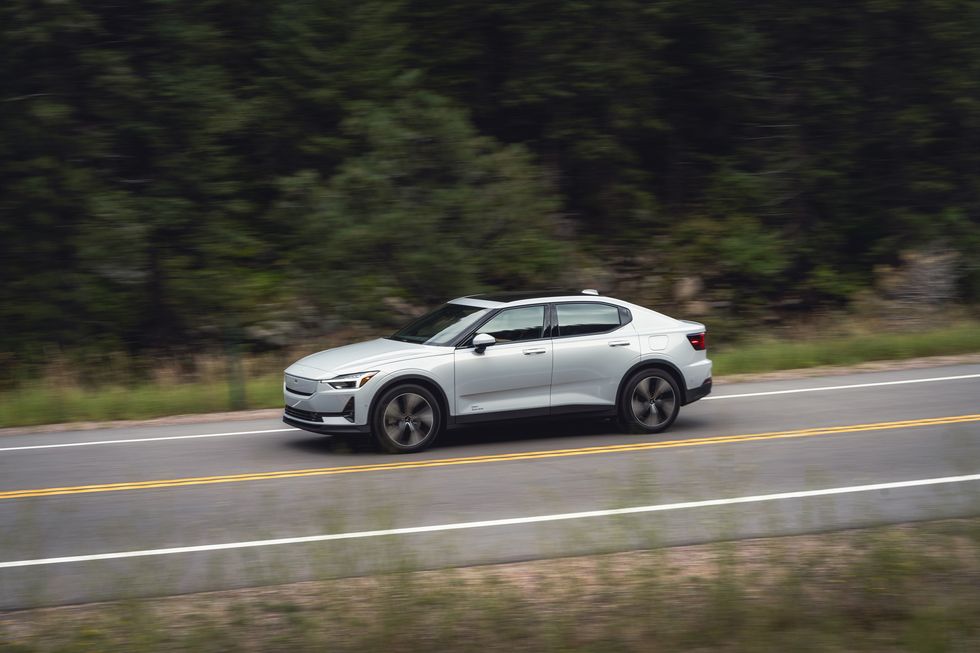 The more conventional cockpit of the Polestar, which has a typical instrument cluster and software powered by Google's Android, is another advantage it has over the Tesla. While the Polestar 2 has continuously improved in terms of features, range, and horsepower with each model year, it still needs to continue strengthening if it wants to compete with other burgeoning electric vehicles like the BMW i4 and Hyundai Ioniq 6.
Polestar upgrades its all-electric 2 for 2024 with a larger battery and improved gear that gives it a longer range. The Polestar 2, which formerly had a single motor and had front-wheel drive, is now rear-wheel drive and has a claimed 30 more miles of range, bringing its total to 300.
The advertised range for dual-motor Polestar 2 cars has increased by 10 miles since last year to 270 miles. All tiers have more horsepower because of improved motors. The Polestar 2's single-motor output has increased to 295 horsepower from 231, and its dual-motor output can reach 416 horsepower (from 408).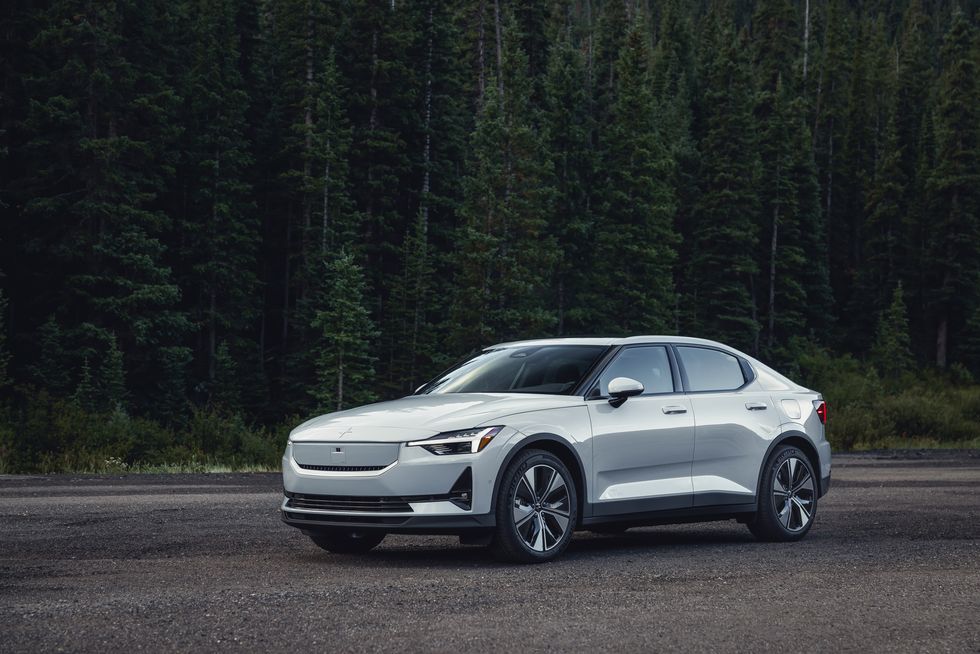 Also, Polestar adjusted the torque ratio to prioritize the output of the rear motor. The Performance Pack's 20-inch forged wheels have been updated.
2024 Polestar 2 Interior
The interior of The 2 is a straightforward yet artistic combination of wood, fabric, and plastic. Clean lines, a restrained color scheme, and basic switchgear give it a contemporary appearance. The steering-wheel buttons and knurled start knob are two features that the 2 shares with its Volvo cousins, but overall, the design is less cluttered.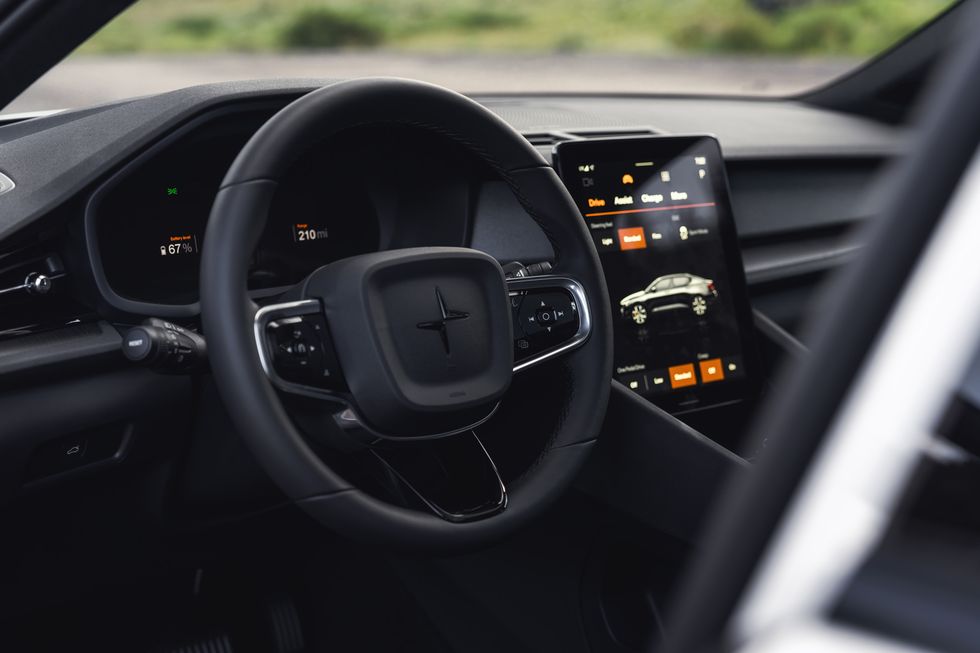 Polestar wraps the inside in environmentally friendly vegan fabric to match the vehicle's electrified drivetrain (though, you can get leather if you really want it). The power-operated liftgate opens to reveal a 14 cubic-foot cargo hold that isn't quite huge. Want more? The frunk has an additional cubic foot of storage.
Inside, the 12.3-inch digital instrument cluster and a touchscreen with a portrait orientation that resembles an iPad are both visible to the driver. The latter, using Google's Android Automotive OS infotainment system, measures 11.2 inches and handles the majority of tasks.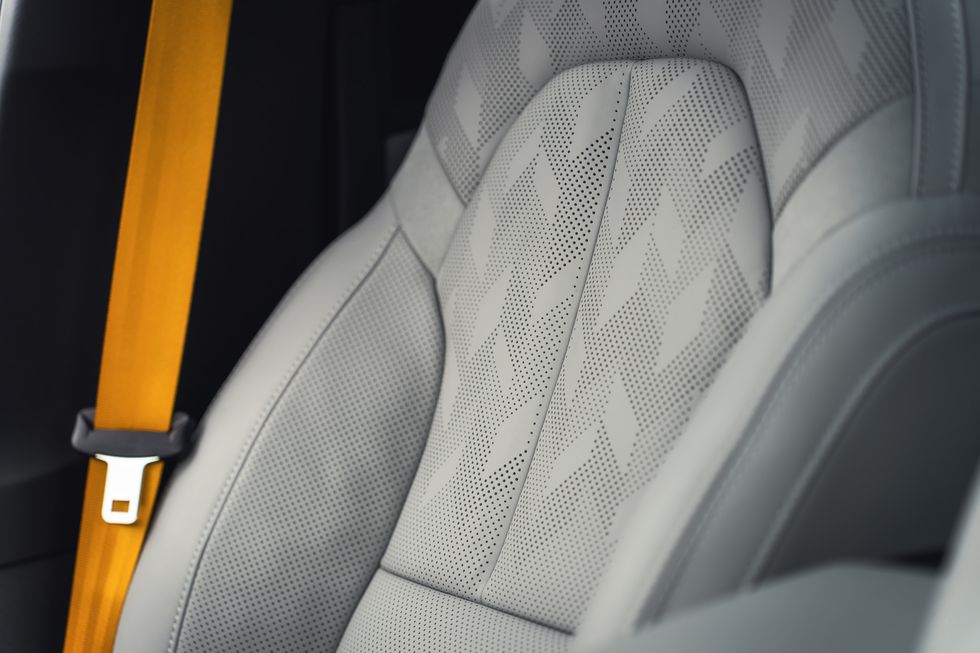 It is not too dissimilar from other contemporary interfaces: Imagine a box divided into four squares, each representing a specific class of apps, such as phone, audio, or navigation. Polestar thinks customers will have an easier time locating what they need by gathering related programs in one area of the screen, reducing distraction.
But the best part of this whole thing is that it turns Google Maps into an integrated navigation system and gives the driver helpful information about EVs.
Such as the location of the local charging stations and the length of time you will need to wait there once you get there. Additional noteworthy features include a standard satellite radio, two USB ports in the front and two in the back, and Harman/Kardon audio.
2024 Polestar 2 Performance
A single motor that produces 295 horsepower and 361 pound-feet of torque for the rear wheels is the first in the Polestar 2's chain of command. For all-wheel-drive vehicles, the motors are multiplied by two, resulting in a combined output of 416 horsepower and 546 pound-feet of torque.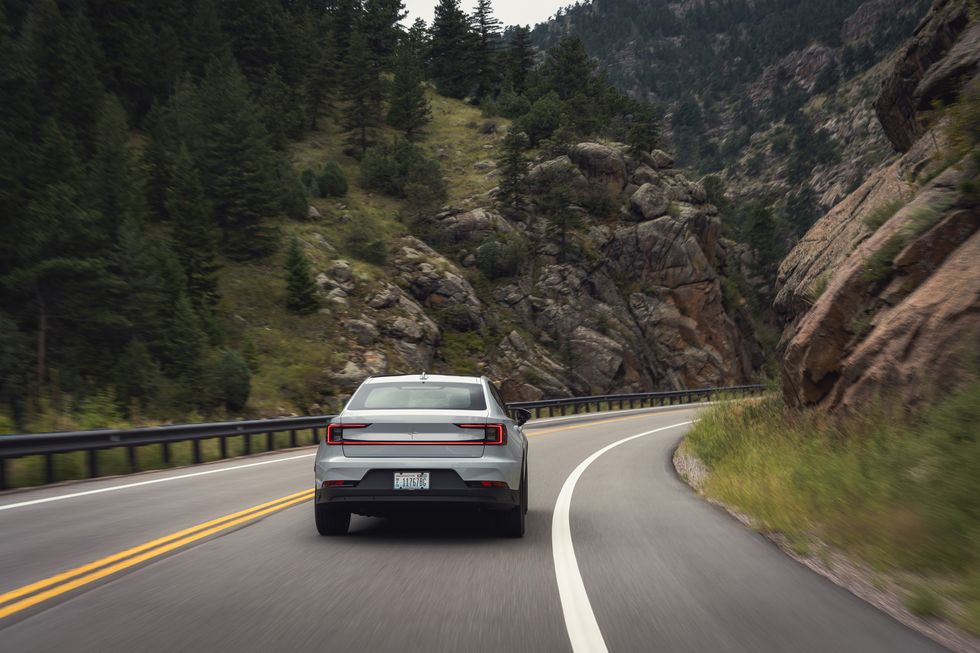 For those looking for maximal acceleration, a Performance Pack with 449 peak horsepower is available. We haven't tested a 2024 Polestar 2 with these improved motors, but Polestar claims that the 2 will reach 60 mph with a single motor aboard in 5.9 seconds and with a dual-motor system in just 4.1 seconds.
The Performance variant also features enhanced Brembo front brakes, firmer suspension parts with adjustable Ohlins dampers, and 20-inch wheels and summer tires.
Moreover, Polestar has three degrees of regenerative braking, the strongest of which can stop the car completely without you having to touch the brake. The Performance Pack stated above targets enthusiasts, although we believe the 2 rides better with the base suspension.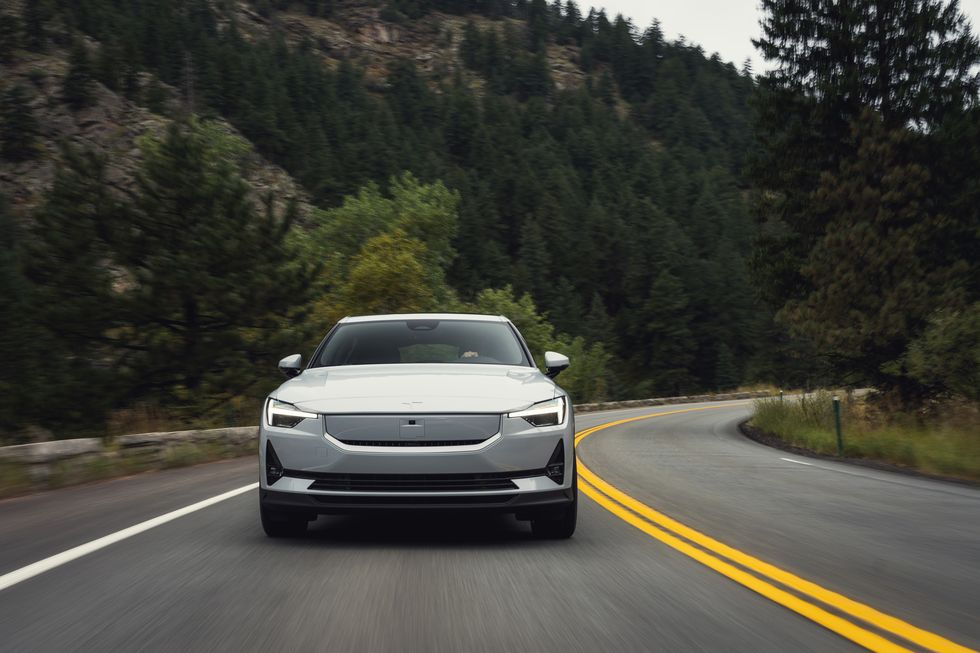 The EPA-estimated MPGe figures for the 2024 Polestar 2 vary based on equipment, just like the entire driving range. According to the EPA, the single-motor Polestar 2 achieves 115 MPGe combined, 124 cities, and 106 highways.
With ratings of 106 combined, 112 city, and 100 MPGe highway, the Dual Motor performs only marginally lower. Visit the EPA website to learn more about the Polestar 2's efficiency and range.