Aston Martin's newest and boldest car is the 2024 Valhalla, which is designed to perfection. Its exterior is gorgeous, and it has the look of a sports car that is very aggressive looking and will have all eyes on it when someone drives it. Valhalla, for those that don't know, was made in order to compete with cars such as Ferrari's 296 GTB and the McLaren 750S.
It sits between two Aston Martin cars, which are the Valkyrie and the Vanquish. Now, things have changed drastically as that program has now been discontinued, which shows that it wasn't working out for the company. Now, this amazing name (Valhalla) will now be used on the front-engine, V-12-powered DBS, which will act as a successor to the discontinued but not forgotten car.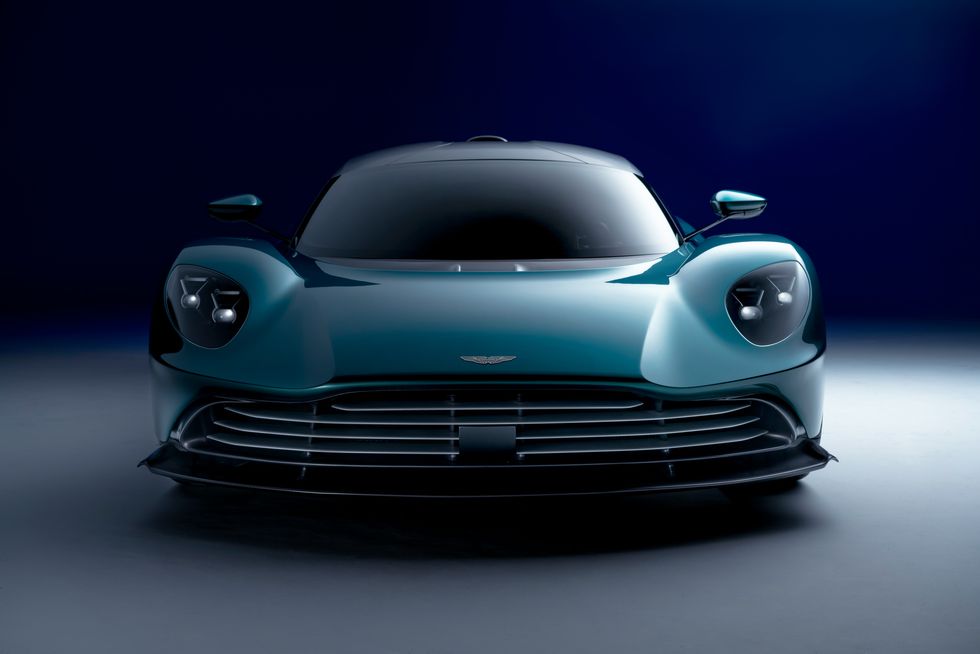 The exterior design that is used here is very carefully designed, which assures that there is as much downforce as possible. The company has truly made an exotic car which will be very successful in the market. The front and the back have been fitted with LEDs that make it look even more amazing during the night. Especially the front, which is without a doubt the most beautiful-looking thing on the outside.
The doors are all Forward-hinged dihedral doors, and the roof has a cut-out, which will make the ingress and egress easier. Furthermore, the roof has another important job as it feeds air to the V8 that is present in this car, and there are many other air intakes present on the car that are placed on the side and rear.
2024 Aston Martin Valhalla Engine
The engine that was previously present in the older model of Aston Martin Valhalla was very impressive. But now, this newer model will have the most advanced and responsive V8 ever fitted to an Aston Martin. There will be the rear-mid-mounted 4.0-liter twin-turbocharged V8 that has a flat-plane crankshaft. This engine is very powerful as it can generate 7,200 rpm, which says a lot about it, and it can produce a total of 740 horsepower.
Obviously, the sound that comes out of it is music to all those who love sports cars, which is all thanks to the adjustable exhaust system with active flaps. But it gets even better as there is a 400V battery hybrid system, which is a pair of E-Motors present in the 2024 Valhalla.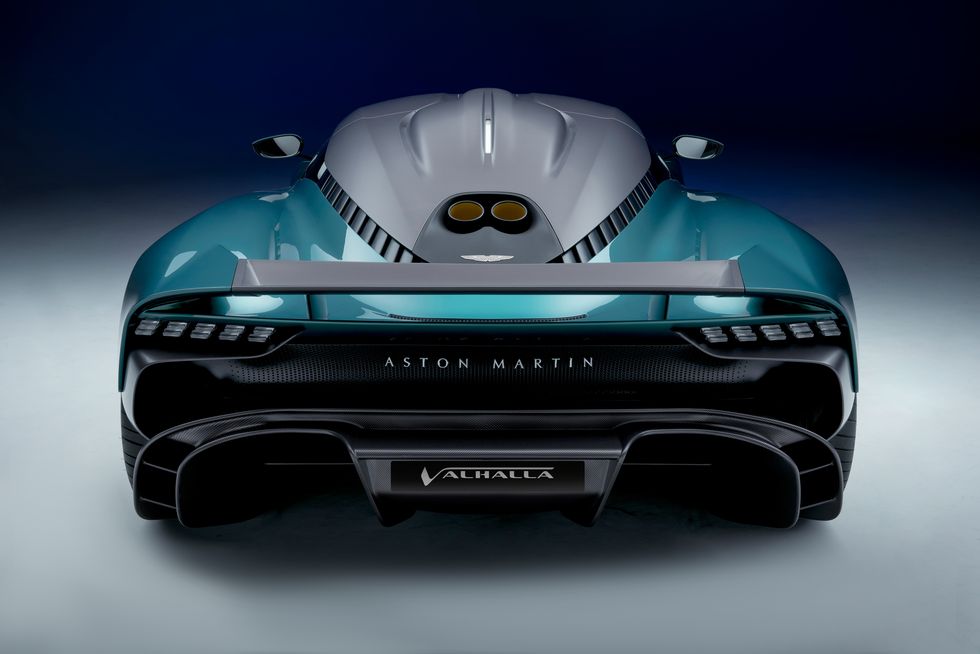 This makes the car even more powerful as it can add more horsepower to it, and on top of this, there is one electric motor on each axle. These electric motors can generate a total of 201 horsepower, which, when combined, cranks up the output to 937 horsepower.
Furthermore, an all-wheel-drive is present here that can send 100% of power from the battery to the rear axle, which makes sure that maximum performance is achieved. Also, the torque peak is 738 lb-ft.
2024 Aston Martin Valhalla Speed
With the addition of the quick-shifting eight-speed dual-clutch automatic transmission that has paddle shifters, it has the capability of going from 0-62 mph in just 2.5 seconds. On top of this, there is more to talk about in this department as the car can be driven in only EV-only mode that can reach the speed of 80 mph. When the V8 gets used, its top speed reaches a whopping 217 mph.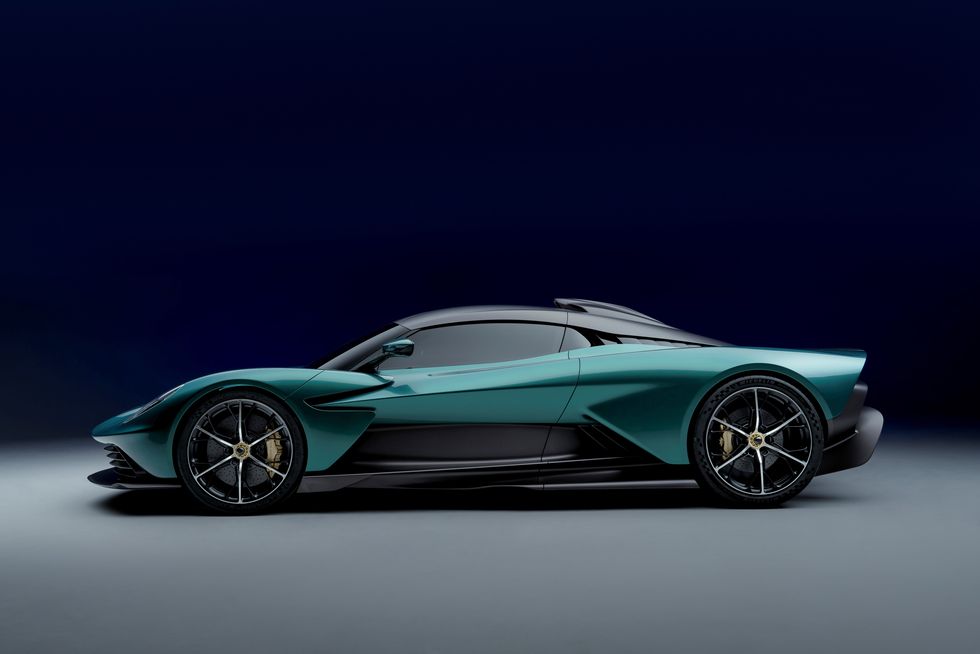 Valhalla has the e-reverse function, which has taken the place of the conventional reverse gear, which has saved some weight in order for the driving experience to be smoother and pleasant. There are things like Multimatic Variable Spring rate and Adaptive Spool Valve Damper units. It doesn't end there, as there is a Track mode that reduces ride height considerably and an electronic limited-slip differential on the rear axle.
2024 Aston Martin Valhalla Interior
The interior of this car is still unknown, but there is one thing that will be coming, which is the touchscreen. Unfortunately, its length is unknown, and most likely, it will have both Apple CarPlay and Android Auto, and dual-zone climate control present in it to make it more modern.
The materials that will be used will be top-of-the-line, but those details are still under wraps as of writing this. The space that is provided here is only for two passengers, and there won't be that much room for things that a person will be able to carry. But one won't be that foolish to carry luggage in this amazing car.
2024 Aston Martin Valhalla Price
The price, fortunately, has been revealed by Aston Martin. It is priced at $800,000 MSRP in the USA. Furthermore, there will be 999 Valhalla that can be bought.
2024 Aston Martin Valhalla Release Date
As for the release, the brand new Aston Martin Valhalla might be released at the end of 2023, which means a November or December release. But there is also a possibility it will be released in January or February of 2024. The time is almost upon us, and the date of release will be revealed when the time is right or during a very important event.