As the 2023 Callaway C16 Monterey Car Week approaches in the rearview mirror, we thought it would be interesting to take an even deeper look back at a major launch in the past.
The Concours d'Elegance in Monterey, California, has witnessed more unveilings than a bridal salon's changing room.
The C16 Speedster, a distinctively designed, 700-hp variant of a C6 Corvette, was unveiled by Callaway Motors in 2007.
The Speedster's unintentional rarity—only one ever sold—can be partially attributed to its $350,000 asking price when new (nearly $515,000 in today's dollars) and its roofless, fair-weather purpose. The coupe and roadster models continued to sell in double-digit quantities as expected.
Yet only weeks before his untimely passing, their designer, Ely Reeves Callaway III, portrayed the Speedster to its new owner as a proven money loss for the business. It was, nonetheless, in his opinion, "the coolest automobile" his crackerjack team had ever produced.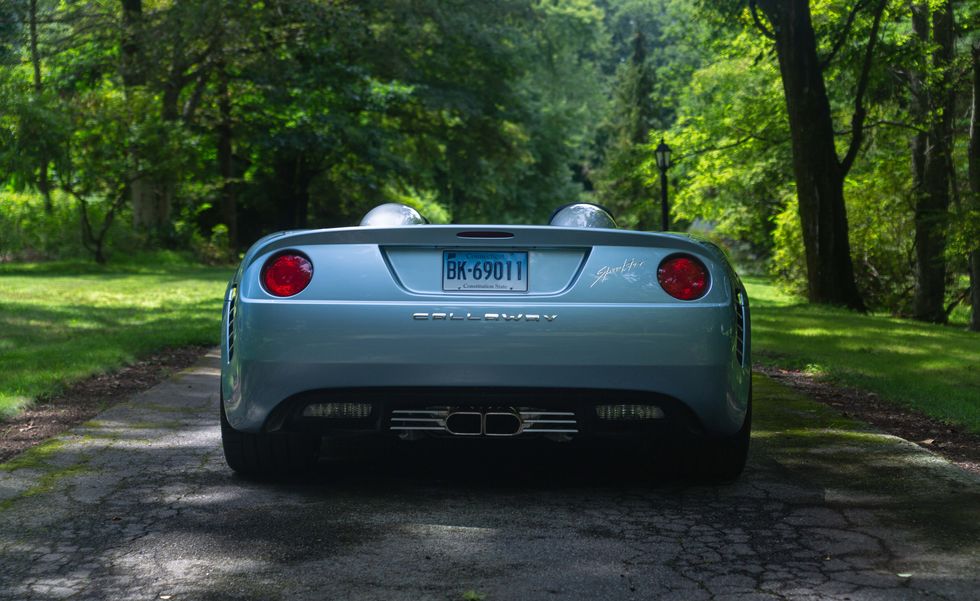 Callaway, based in Old Lyme, Connecticut, gained notoriety for selling unusually well-engineered turbocharger systems for the E21 BMW 3-series in the late 1970s.
A batch of twin-turbo Alfa Romeo GTV6s that the manufacturer approved followed in 1983. His startup company is most known for expanding its clientele by modifying Corvettes and other GM components.
Twin-turbo Corvettes, such as the Sledgehammer type that could reach 250 mph in 1988, attracted headlines in 1987.
Putting aside the astounding performance numbers, the company's steadfast dedication to quality and care for the little things was so strong that, for a while, General Motors authorized the sale of Callaways at particular Chevy dealers while fully upholding the factory warranty on the modified vehicles.
SuperNatural Corvette race vehicles built by Callaway were placed on the podium at LeMans by 1994, while C7 Corvette GT3 racing variants continued to compete in racing through the 2020s.
Callaway III would become one of America's most successful aftermarket tuners, though he'd never take to the term. Callaway III was named after his trailblazing father, Ely Reeves Callaway Jr., a successful textile executive and vintner who, late in life, launched the world's best-selling line of golf clubs. He told Road & Track, "We don't call ourselves a tuner.
"A tuner adds a collection of pre-existing components to the car and labels the result as customization. Everything we produce is customized for the automobile. Also, we produce it ourselves."
The C16 may be one of the best examples of this self-evaluation because it differs greatly from any regularly produced Corvette.
The C16 only had 600 miles under its bespoke carbon-fiber/magnesium wheels, carbon ceramic brakes, and adjustable coil-over Eibach suspension when it was bought new by Ken Lingenfelter, a wealthy collector who also acquired his distant cousin John's Lingenfelter Performance Engineering that same year.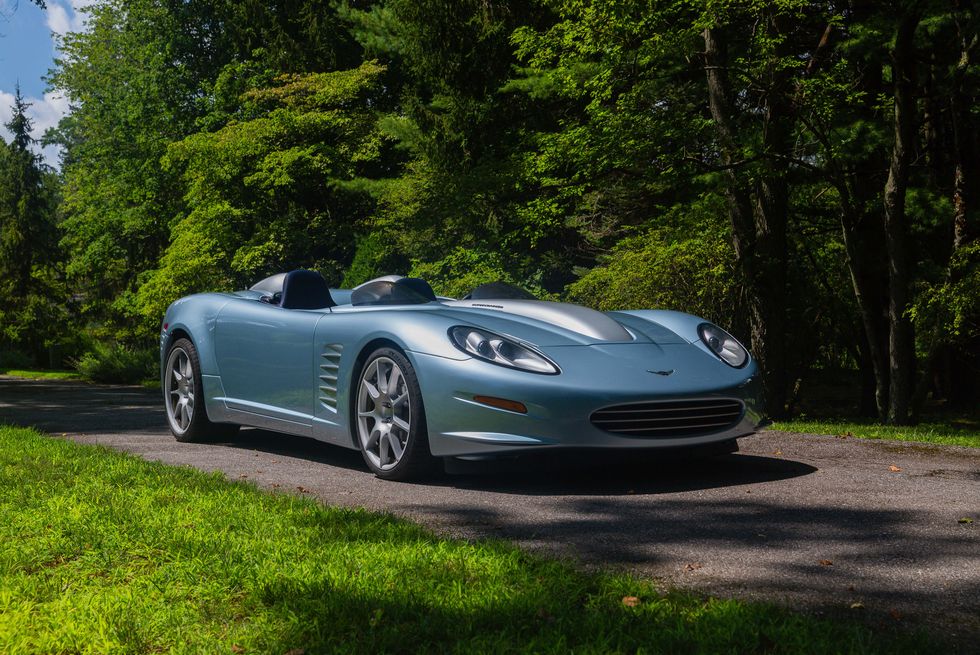 The C16 was then auctioned on Bring a Trailer in 2022. It was unsuccessfully offered at a high price of $252,000 and was returned to Lingenfelter's collection.
The next year, a wealthy collector who wishes to remain unnamed but whose garage's inmates frequently sport Porsche and Ferrari emblems finds himself oddly seduced by the Speedster.
Despite his humorously remarking, "It's as practical as a chocolate teacup," this is the case. He decided not to share the specifics of the agreement that was reached.
A little restoration was performed on the vehicle at Connecticut's Miller Motorcars, and two weeks before Callaway's untimely demise, the Speedster's current owner had dinner with the maestro and discovered the fondness his creator still had for the vehicle.
Every single fiberglass body panel on the Speedster was brand-new, created by Paul Deutschman, de facto Callaway's in-house designer, who is located in Montreal and had his training in the UK.
The car is still in mint condition and reads elegant and tasteful despite having an extrovert swagger, highlighted by the obvious lack of side glass and a proper windshield.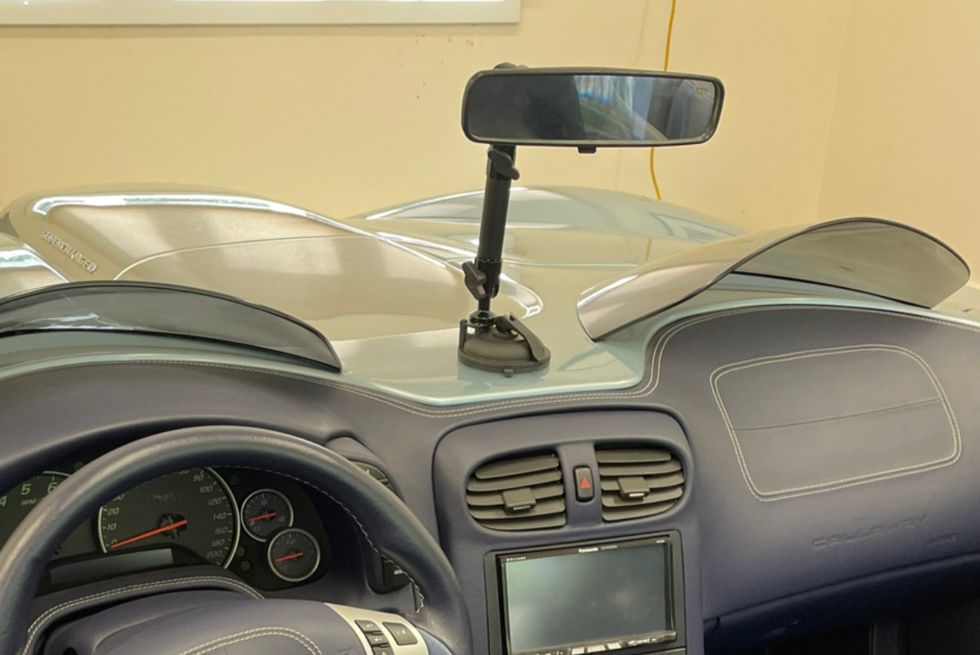 It is finished in azure blue with a contrasting silver hood bulge and seats covered in high-grade dark blue German leather with contrasting Alcantara inserts.
Its dash and switchgear's Corvette heritage is both visible and readily forgotten, and every inside panel has been impeccably finished in matching leather and reassembled for the least amount of squeaking and creaking, which is a departure from typical Corvettes of that era. Similar to how the outside is presented, the interior is perfectly organized and professional.
Bespoke carbon fiber helmets are housed in fairings behind the driver and passenger in place of the windshield, replaced with low Lexan "wind deflectors" taken from a vintage BMW motorbike. Callaway suggested helmets "for more energetic motoring," even though wind deflectors are OK at moderate speeds.
With the pace picking up, we continue to play about with the well-weighted, six-speed manual transmission (any gear will do with this much torque and 700 supercharged and inter-cooled horsepower from its 378-cubic-inch V-8), even if the wind is starting to play a bigger role.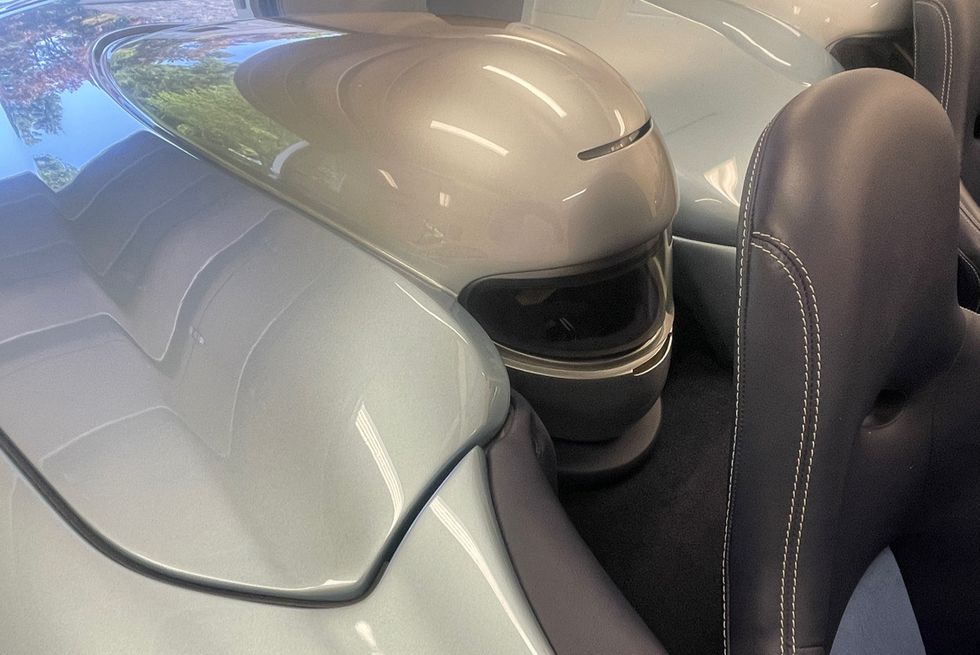 It is enjoyable at low speeds and manageable at modest ones but gradually becomes more harsh. Also, it gets much more brutalizing than you're probably used to when we get closer to highway speeds.
We want to grab a helmet as we approach 60 mph, but because the new owner hasn't yet worked out how to open the back clamshell and remove the head protection from their partially exposed cubby, we are compelled to follow the posted speed limit.
Not exactly what one expects from a vehicle that ran 212 mph out of the factory, which was reasonable given its value and scarcity.
We conclude that the Callaway C16 Speedster was a device with a promise that was both restricted and infinite, much like its essence.
We believe that if a global economic catastrophe had not occurred at its introduction, more than one individual would have found these contradictions intriguing. Best while using a full-face helmet.