Station wagons are an excellent alternative to the typical SUV, generally giving greater fuel efficiency and more enjoyable driving qualities than today's crossovers. They also have a distinct sense of style, which we like.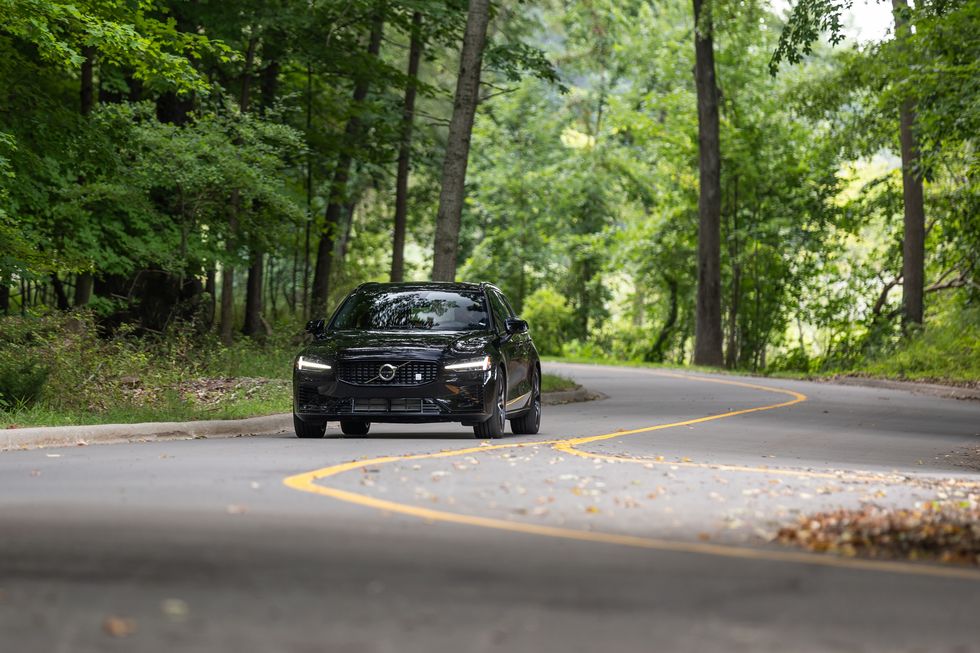 The V60 and V60 Cross Country are the entry-level models in Volvo's long-roof portfolio, and they are some of the best—and only—wagons available today. They are positioned behind the bigger V90 Cross Country wagon and feature the same Scandinavian design and exquisite interior decor as previous Volvo vehicles.
There are two V60 models available: the Cross Country, which has a raised ride height and SUV-like aesthetic elements, and the Polestar Engineered, which is a performance-oriented plug-in hybrid. We favor the Cross Country for its smooth ride and the Polestar hybrid for its powerful engine and agile handling.
2024 Volvo V60 Interior
Volvo creates beautiful interiors, and the V60's cabin is identical to that of the S60 sedan and XC60 SUV. The cabin of the wagon is roomy, the seats are comfy, and the styling is unmistakably classy.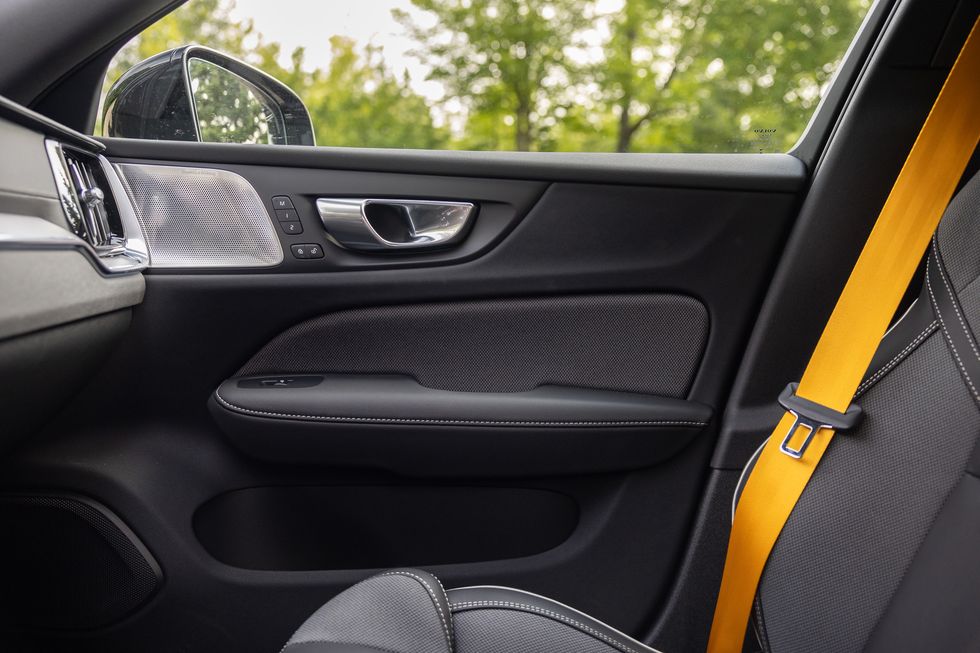 Yet, due to Volvo's minimalist style, numerous controls are tucked away behind the infotainment screen. Metal trim, authentic wood, and soft leather make the inside appear and feel more costly than it is.
The cargo capacity is also impressive, as one would expect from a station wagon. We were able to stow eight carry-on luggage behind the rear seats and a total of 22 with the seats folding in our testing. In all testing, the Audi A4 Allroad fit two fewer carry-ons.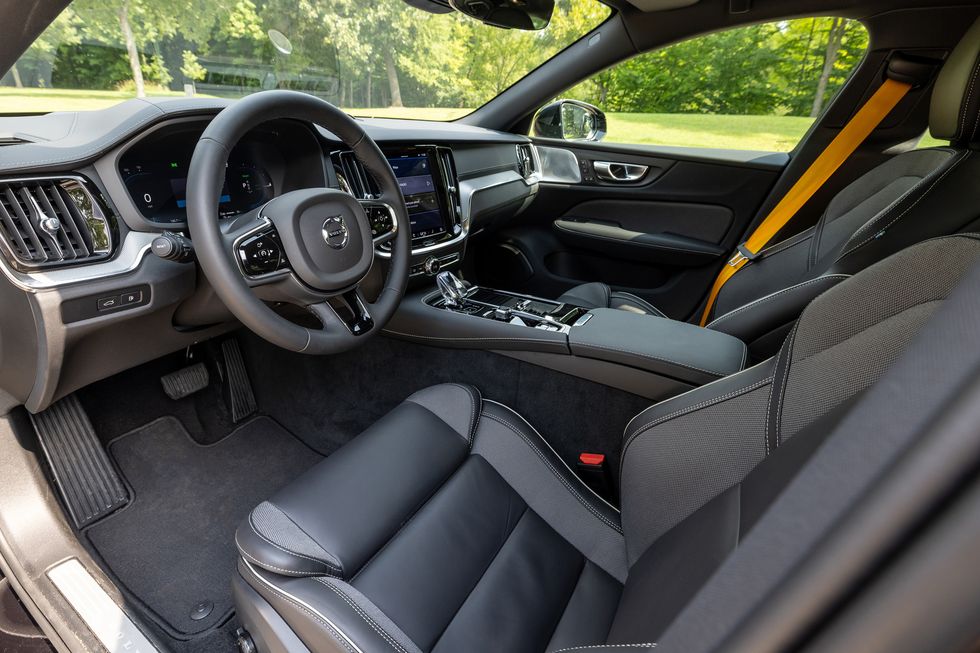 Volvo's Google-based infotainment system is standard on the V60 and V60 Cross Country. The new Sensus Connect system uses the same vertically oriented 9.0-inch touchscreen as the old Sensus Connect system, but it reacts to inputs faster.
However, it is not without flaws, since the interface includes on-screen icons that are too tiny to utilize while driving. Apple CarPlay and Android Auto, as well as Bluetooth connectivity and an onboard Wi-Fi hotspot powered by a 4G LTE internet connection, are all standard.
2024 Volvo V60 Exterior
Volvo has replaced the exterior paint option of Black Stone with Vapour Gray metallic, and an air purifier and motorized liftgate are now standard features. You also no longer have to pay an additional fee for the metallic paint options.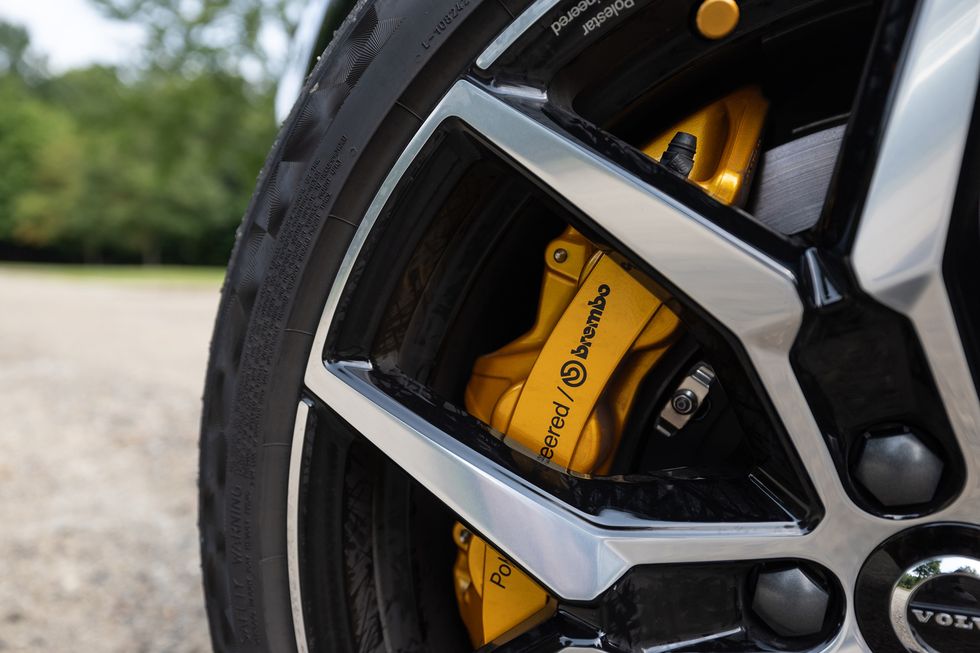 Volvo's safety-first approach ensures that lane-keeping assist, automatic emergency braking, and other collision-avoidance technology are standard.
2024 Volvo V60 Performance
The Cross Country variant has a 247-hp turbocharged four-cylinder engine and all-wheel drive. The V60 Cross Country feels nimble and quick in turns as long as you don't push it too hard.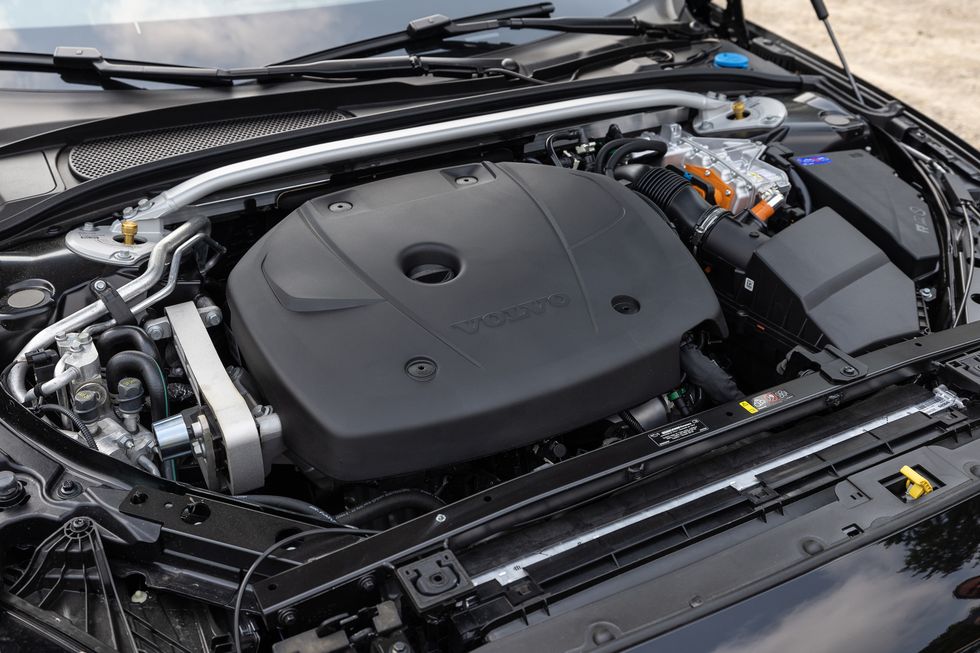 The Recharge T8 Polestar is equipped with a plug-in hybrid powertrain that combines a turbocharged four-cylinder engine with electric motors to produce 455 horsepower and 523 pound-feet of torque.
It also has all-wheel drive as standard. This configuration makes it far faster than the Cross Country variant, which reached 60 mph in 4.4 seconds in our tests.
The additional 40 horsepower results in a 4.1-second 0-60-mph pace and a 10.0-second time to 100 mph. The Recharge T8 Polestar also has a manually adjustable suspension, which driving aficionados may find appealing, so the owner may tailor the car's ride to their liking.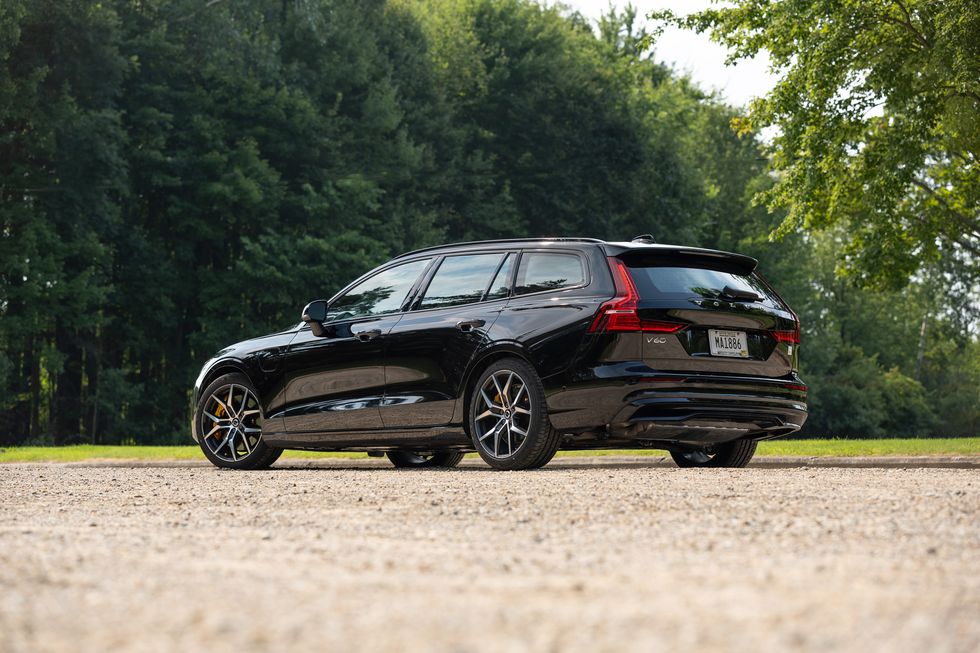 The Cross Country model gets 24 mpg in the city, 31 mpg on the interstate, and 27 mpg combined.
Although being the lineup's performance model, the V60 Recharge T8 Polestar's plug-in-hybrid engine is reasonably efficient, with a fuel-economy rating of 74 MPGe, or 31 mpg combined when operating in hybrid mode, and a stated electric-only driving range of up to 41 miles.
A V60 Cross Country B5 earned 29 mpg on our 75-mph motorway fuel-economy test route, but the V6 T8 eAWD Polestar excelled with 86 MPGe and a range of 540 miles on a single tank of petrol. Visit the EPA's website for additional information on the V60's fuel efficiency.