The restomod trend, which involves grafting new mechanicals into decades-old automobiles, aims to conjure fond memories by making old crocks seem youthful and joyful to drive again.
Revology may have the resto-mod medication you're seeking if your automotive hero worship extends to mid-1960s Mustangs. Of course, you don't have to be a specific age to want one of their redesigned, new-old Mustangs, but you will need a lot of cash to put one in your garage.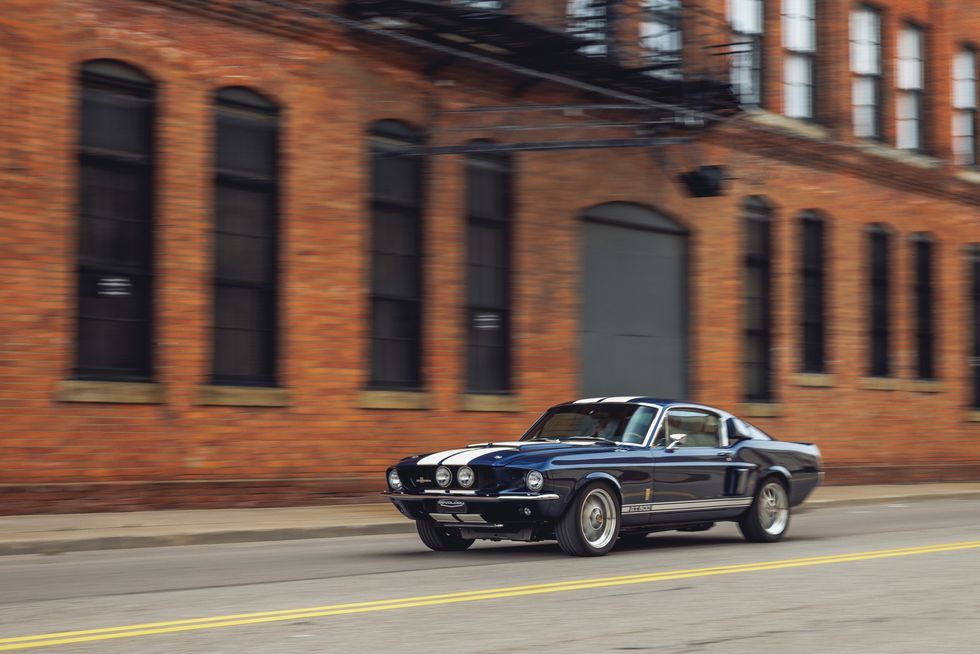 Revology specialized in Mustang resto-mods from 1965 to 1968. Tom Scarpello, a gonzo enthusiast who formerly held sales and marketing positions at Nissan, Infiniti, Jaguar, and Ford—including head of operations for the latter's SVT performance group—founded the Orlando, Florida-based startup in 2014.
Scarpello left the corporate world to follow the irrational dream of producing vehicles, but he added a mass-market perspective to Revology's business model.
The firm is more of a mini-manufacturer than a custom shop. As a departure from the typical resto-mod method, Revology constructs vintage Ford Mustangs from the ground up with wholly new bodywork and then outfits them with current running gear.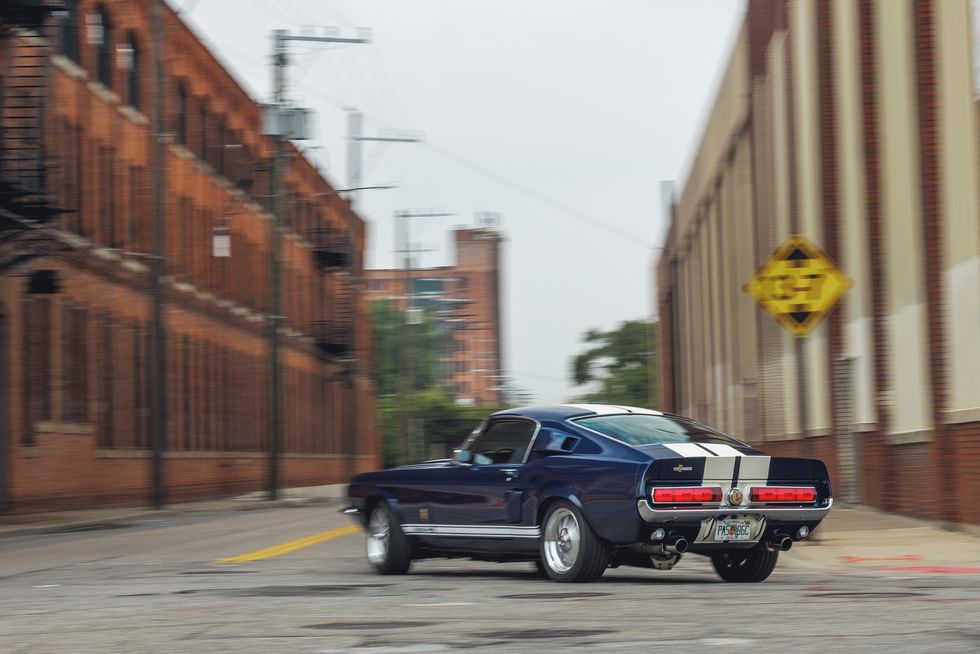 The finished product is more akin to what Singer does with Porsches than to what a hot-rod shop or private owner might do on a one-time basis.
The procedure begins with welding new, period-correct body and chassis stampings together to produce an entirely new shell. Following that, it's similar to a This Old House project: Maintain the footprint while updating the internals.
Revology fortifies the structure with the more robust floorplan and reinforcement plates from the late 1960s convertibles, as well as an x-brace subframe connector;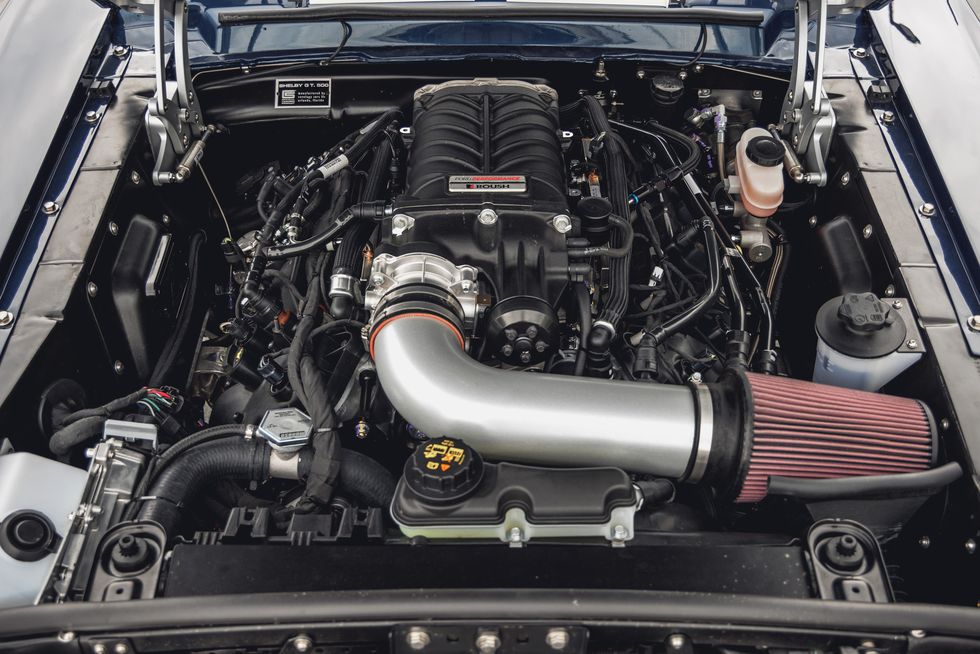 enlarges the transmission tunnel to accept either a Tremec T56 Magnum XL six-speed manual or a Ford 10-speed automatic transmission and reconfigures the engine bay to accept either of two Ford 32-valve, 5.0-liter Coyote V-8s: a standard 460-hp.
A new coil-over suspension is then squeezed into position, with control arms up front and two longitudinal links, a torque arm, and a Panhard rod at the back.
Like large-scale automakers, Revology offers an online configurator where potential customers—or those who want to be one—can experiment with different paint colors, interior trim, and extras.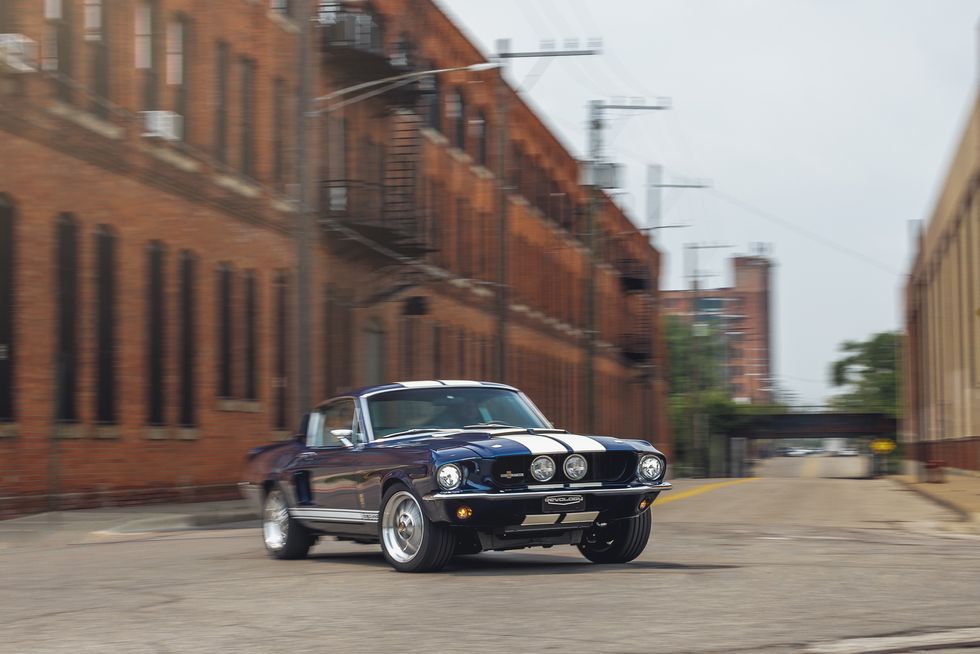 Revology's Mustang portfolio comprises a convertible and two fastback models from 1965-1966, as well as five variations from 1967-1968. These are not, however, customized vehicles; the manufacturer will fulfill a request for a unique paint color or a specific shade of leather, but that is it. Instead, you may select from a menu of available alternatives.
Another big-company touch is Revology's unlimited mileage, one-year bumper-to-bumper guarantee, and two years for the powertrain.
Yet, because they are hand-built automobiles, this degree of perfection is too pricey. The 1968 Mustang 2+2 fastback is the least expensive car in the Revology collection, with a starting price of $248,345.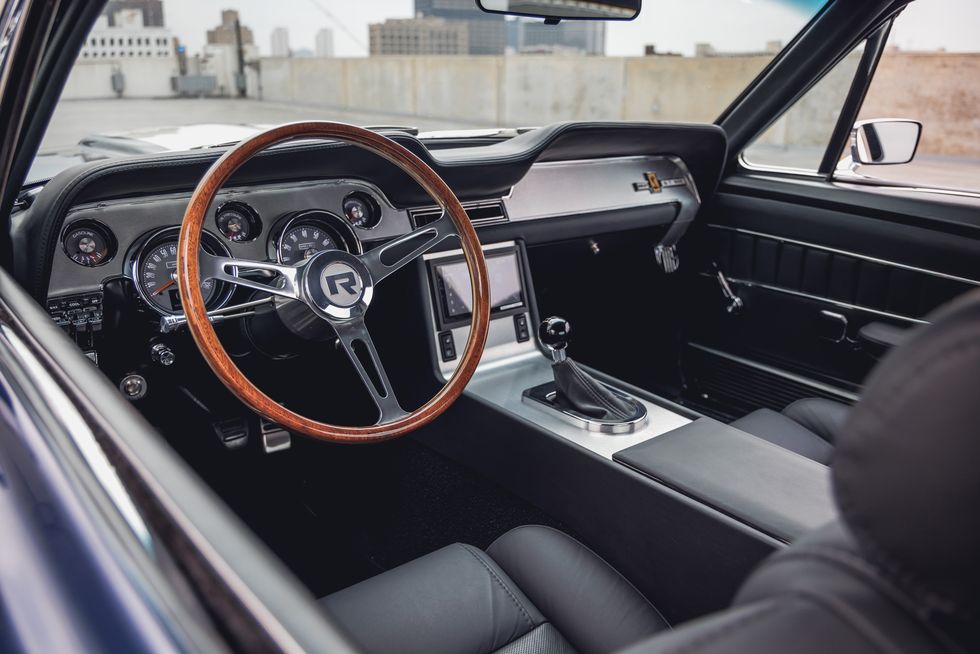 Revology's highest model, the Shelby GT500, starts at $320,600. Our test car featured a complete Nappa leather inside ($10,475), Wimbledon White LeMans stripes ($6575), an Alcantara headliner ($1125), Dark Blue Metallic paint ($975), front-seat headrests ($950), and flush-mount hood latches ($635), bringing the total price to $341,335.
The GT500's standard Roush supercharged V-8 starts with a push-button start—another modern interior feature is a 7.0-inch Pioneer infotainment screen with Apple CarPlay and a backup camera—and comes to life with a menacing thunderclap via its catalytic-converter-less Borla exhaust.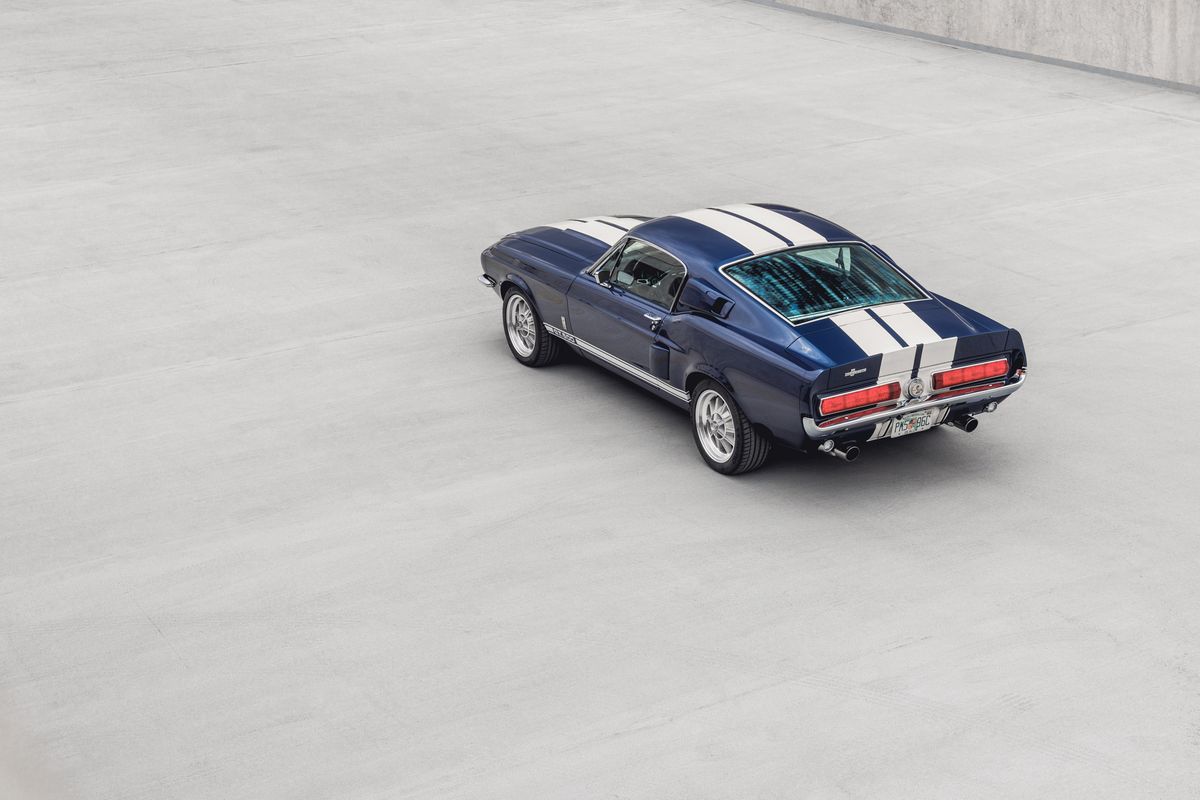 As you pin the throttle, the thunderous V-8 bass note builds to a brazen howl, an event that seldom lasts long, considering how swiftly the GT500 hurls itself down the tarmac.
The sound of this engine is enough to reset the brain's clock to the late 1960s muscle-car era when Mustangs competed in Trans-Am against Chevy Camaros and AMC Javelins and fought in spontaneous street races throughout America.
The Revology GT500 is speedy for its period, with a 3.7-second 60-mph sprint and a quarter-mile time of 11.7 seconds at 124 mph—virtually identical figures to our long-term Cadillac CT5-V Blackwing's 668-hp, six-speed manual.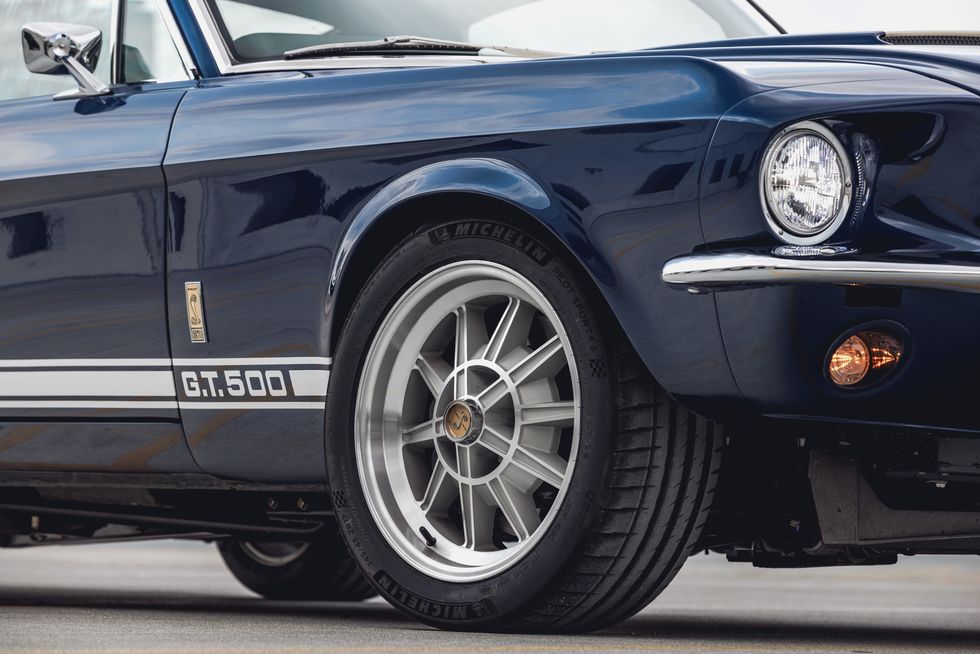 What about that terrible full-throttle roar? According to our sound-level meter, it reaches a high of 98 decibels, which is nearly the same as a Corvette Z06 at full roar—and it appears much louder.
The first GT500 was a more sophisticated successor to Shelby American's rough-edged GT350s. We described it back then as "a mature sports vehicle for smooth cruising." The Revology GT500 has a comparable, gentler side that balances its wild-child powerplant after 56 years.
With only 33 Revology Shelby GT500s in existence, your odds of spotting one are about as good as stumbling across Taylor Swift at your local Costco. So be it. Scarpello said that his clients "have an emotional attachment to antique Mustangs."
They may have coveted one as a child or possessed one and regretted selling it, and now they have the money to reward themselves with a new one. They're quite fortunate.