Volvo is expanding its EV choices by introducing the compact EX30 SUV, which features a stylish appearance and a high-tech base.
There are single- and dual-motor variants available, with the former having a 268-hp rear-wheel-drive layout and the latter having a 422-hp all-wheel-drive setup that Volvo claims makes the EX30 its fastest-accelerating car to date.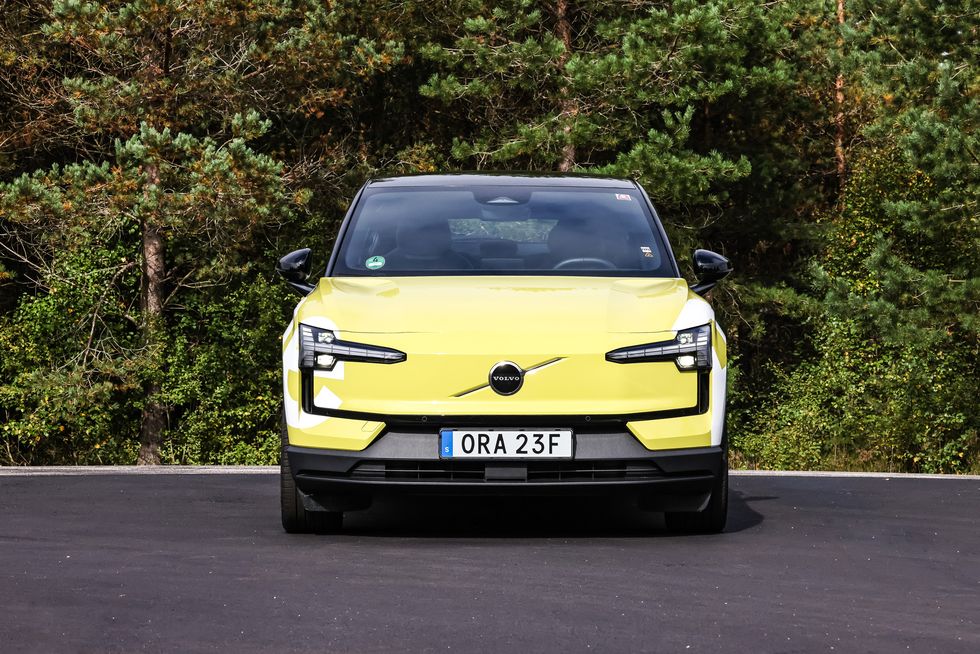 Whichever engine you select, you'll receive the same 64.0-kWh battery pack, which is touted to provide up to 275 miles of driving each charge. The EX30 has interesting LED lighting components and Volvo's well-deservedly praised comfortable bucket seats, but its cabin treats sustainability as a side dish to its aesthetics.
Volvo used recycled materials for the SUV's upholstery and collaborated with carbon-neutral suppliers to provide the EX30 an environmental advantage. The EX30 sits beneath the Volvo portfolio's C40 Recharge and XC40 Recharge models, establishing a new entry-level position in the brand's hierarchy.
2025 Volvo EX30 Interior
Following in the footsteps of Tesla, the EX30 will have a single vertically oriented display panel that functions as both an infotainment and gauge display.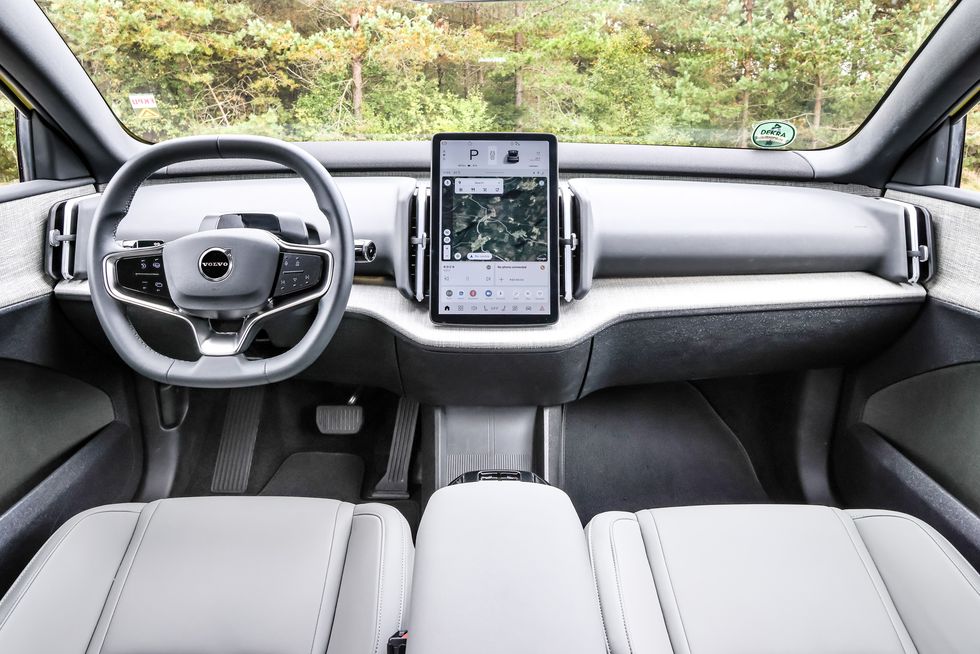 The 12.3-inch screen offers an upgraded version of Volvo's Google-based interface and navigation through Google Maps and wireless Apple CarPlay. Volvo chose to place a soundbar at the base of the dashboard rather than individual speakers throughout the EX30's radio system.
The inside of the EX30 is made out of recycled materials throughout to leave a less carbon imprint. One upholstery choice, for example, uses denim recycling trash, while others include a flax inside and a wool replacement manufactured from recycled polyester.
The cabin appears relatively simple, consistent with Volvo's Nordic design ethos, but with a few unexpected twists.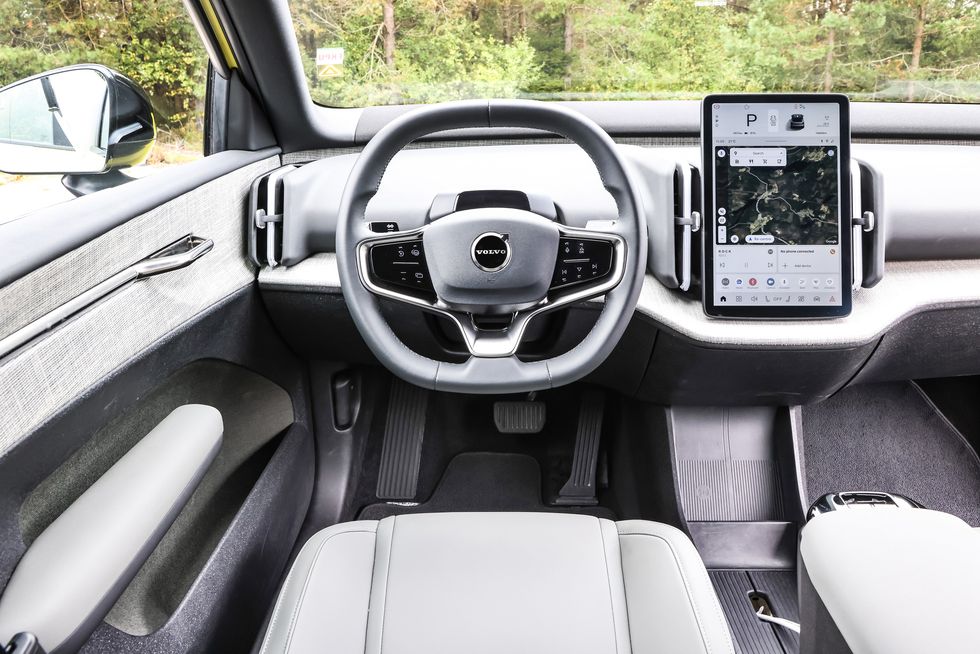 The glovebox of the EX30, for example, has been repositioned to the middle of the dashboard beneath the infotainment screen, making it easier for the driver to access. When not in use, the cupholders in the SUV fold up to save room.
2025 Volvo EX30 Exterior
The external appearance is a somewhat softer, arched-eyebrow interpretation of Volvo's T-shaped Thor's Hammer headlights flowing into a doughier, grille-less front end. In the back, the beltline swings up to meet the thick C-pillar.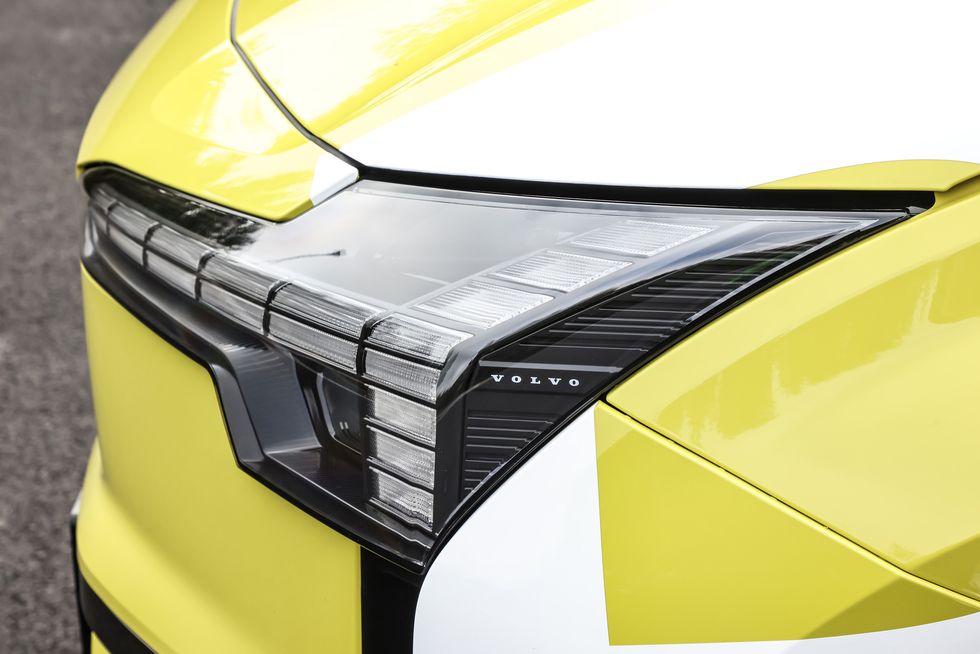 Large taillamps stretch the length of the scrunchy rear hatch, passing through intricately sectioned reflectors. The body stampings are modest but stylish, reflecting and transcending the car's production budget.
Once braided, crushed, faceted, polished, perforated, and otherwise changed, these humble-sounding sources create interesting surfaces that beg to massage and stimulate joy while drawing modest attention to their indicated value.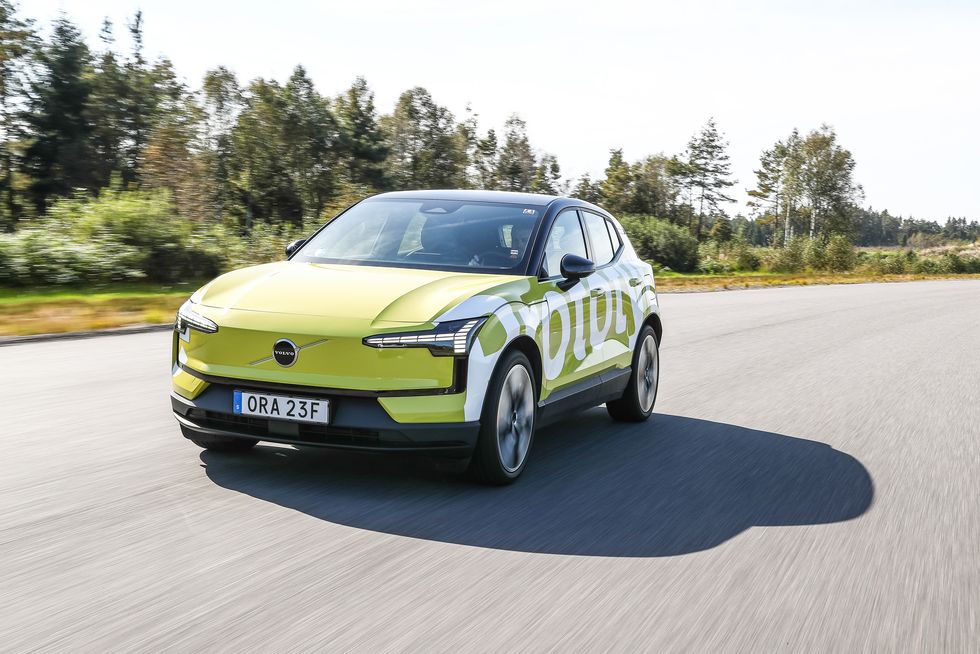 The experience is basic and haptic, aided by the brand's use of many colors. Misty sky blues, ocean-dark indigoes, pine greens, and foggy silvers replace the industry's bland blacks and beiges.
Among the many USB-C connectors are a central glovebox, stacked levels of slide-out bins, massive door pockets, floor-mounted cabinets, a compact frunk, and an adjustable rear cargo floor.
2025 Volvo EX30 Performance
A 268-hp electric motor installed on the rear axle produces 253 pound-feet of torque in the Single Motor Extended Range variant. Volvo claims that with such an arrangement, acceleration to 60 mph should take about 5.1 seconds.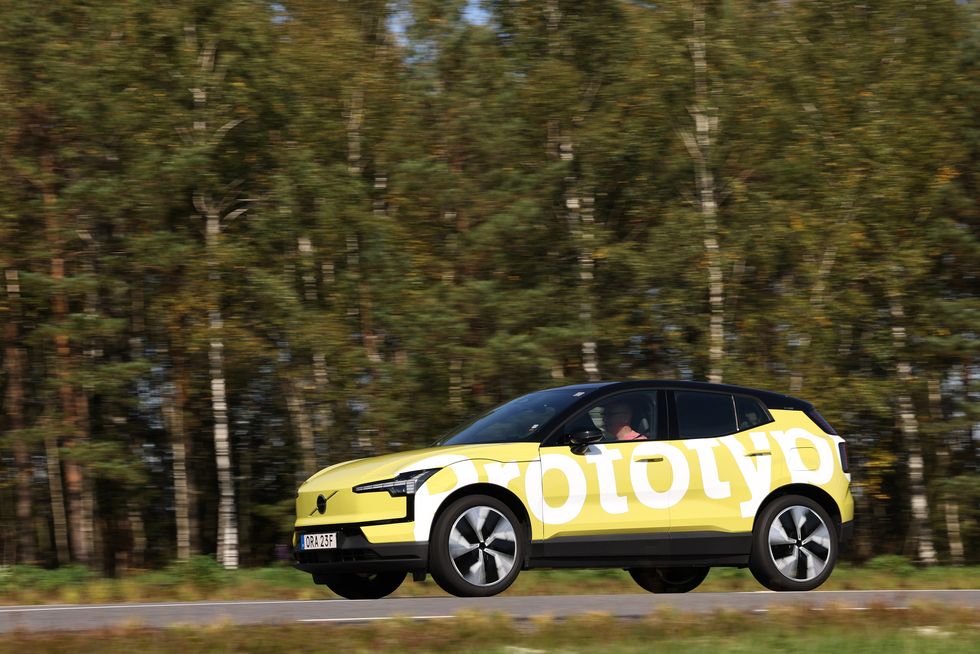 The Dual Motor Performance model will give adrenaline enthusiasts the Electric punch they crave. Volvo claims that the Dual Motor variant can accelerate to 60 mph in 3.4 seconds, thanks to a motor on each axle producing 422 horsepower and 400 pound-feet of torque. We've only ridden in the dual-motor EX30 as passengers, but it's a pleasant enough trip.
The Cross Country, which will enter the lineup later, has additional ground clearance and will almost certainly be available solely with the dual-motor all-wheel-drive system. Volvo hasn't revealed all of the details for that vehicle yet, but we don't expect any serious off-roading equipment to be included.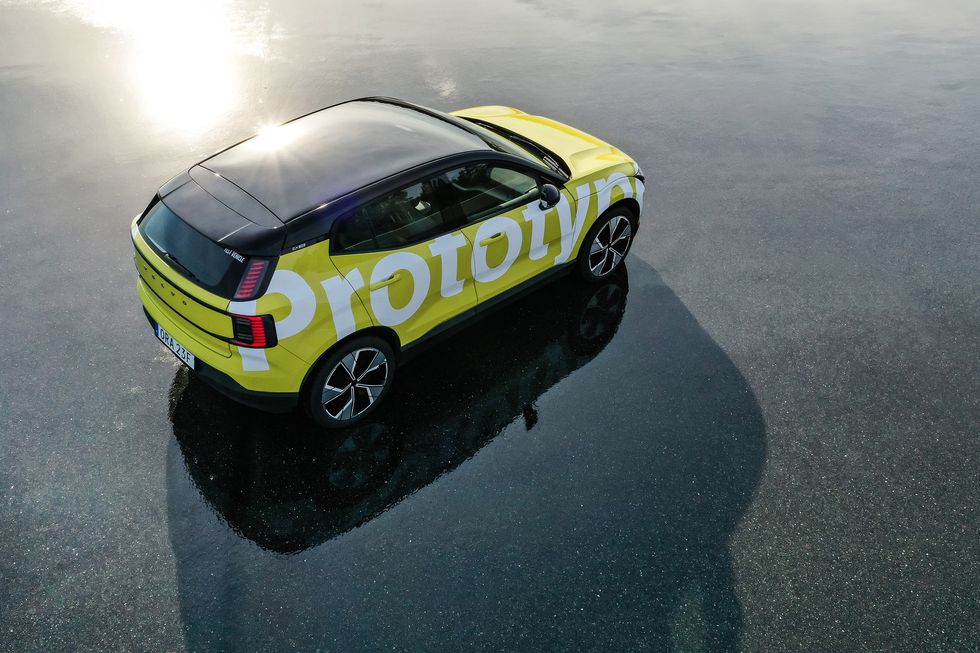 The EX30 has a 64.0-kWh battery pack that Volvo claims can deliver up to 275 kilometers of travel per charge in rear-wheel-drive vehicles.
All-wheel-drive variants are anticipated to go 265 miles per charge, and both can be charged at a peak charging rate of 153 kW using a DC fast-charging connection. Volvo claims the battery can be charged from 10% to 80% in under 30 minutes using such a connection.
The EPA has not yet provided fuel-economy figures for the EX30. Still, we anticipate it to be competitive with other compact electric SUVs like the Hyundai Kona Electric and the Kia Niro EV.
When we can, we'll take the EX30 on our 75-mph highway fuel economy test route and report back. Visit the EPA's website for additional information on the EX30's fuel efficiency.