Tesla has received exciting news this morning, as both Hyundai and Kia have committed to embracing its North American Charging Standard (NACS) for their electric vehicles in the United States and Canada, expanding the list of companies making this transition. Notably, Honda had previously agreed to adopt NACS in September.
In this new development, Hyundai is slated to implement the NACS in the fourth quarter of 2024 for their U.S. electric vehicles, with the Canadian counterparts following suit in the first half of 2025.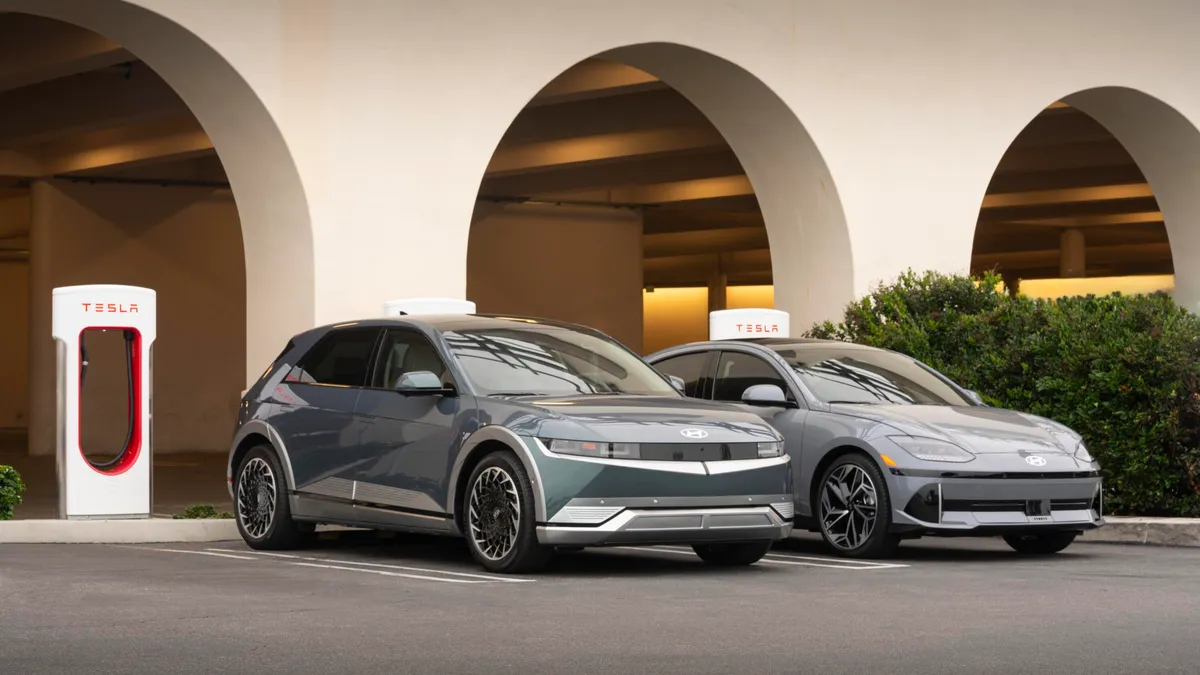 This agreement comes with a significant benefit, granting Hyundai EV owners access to Tesla's extensive network of over 12,000 Superchargers across North America. This effectively doubles the options for high-speed DC fast-charging available to Hyundai EV drivers.
José Muñoz, President and COO of Hyundai Global, expressed enthusiasm about the partnership, stating, "Our collaboration with Tesla marks another milestone in our commitment to delivering exceptional EV experiences to our customers.
This new alliance will provide Hyundai EV owners confidence in their ability to conveniently charge their vehicles and complements our joint venture company to create a new, high-powered charging network with at least 30,000 stations across North America."
This move by Hyundai aims to enhance the overall ownership experience for drivers of EVs built on the Electric-Global Modular Platform (E-GMP), such as the IONIQ 5 and IONIQ 6. Rebecca Tinucci, Senior Director of Charging at Tesla, welcomed Hyundai into the NACS community, saying, "We're proud to welcome Hyundai as the latest adopter of the North American Charging Standard."
Notably, Hyundai's subsidiary, Genesis, will also participate in the NACS initiative, as previously envisioned by Tesla CEO Elon Musk.
In addition to Hyundai, Tesla has also gained Kia as a new partner committed to adopting the NACS. Kia's electric vehicles are set to gain access to the North American Tesla Supercharger network in the fourth quarter of 2024.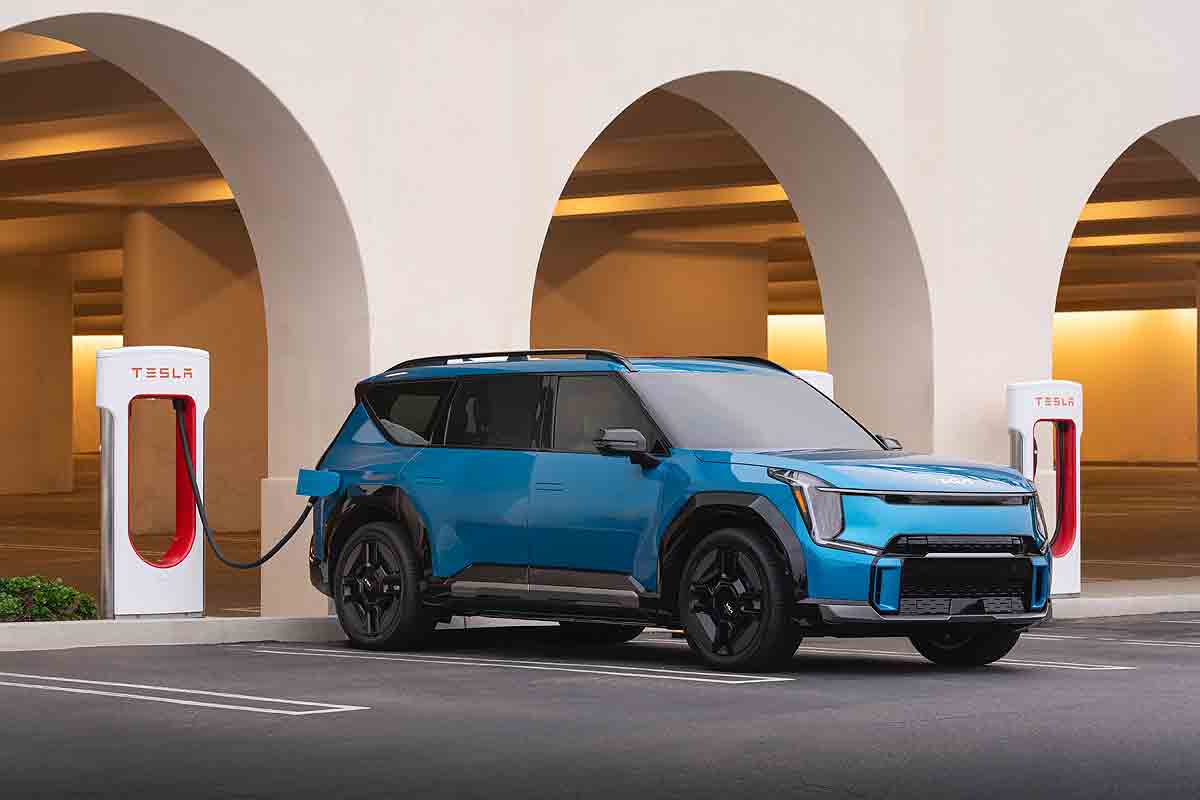 Existing Niro EV and EV6 drivers, as well as future EV9 owners, will also be able to utilize this network via a forthcoming NACS adapter and software updates, facilitated through Kia Connect for activation and payment.
Sean Yoon, President and CEO of Kia North America and Kia America, shared his thoughts on this development, stating, "As a leader in electrified mobility, Kia offers a growing number of world-class EVs with high-speed DC charging capabilities that will now be supported by the NACS charging network.
Having this kind of sprawling access to chargers will no doubt boost customer satisfaction, elevate the EV ownership experience, and enable drivers to reach more destinations across the continent on electricity."
Hyundai and Kia now join a distinguished group of automakers that have embraced the NACS standard since Tesla initially partnered with Aptera and Ford to expand charging infrastructure for their customers.
This exclusive list includes Aptera, Ford, General Motors, Honda, Rivian, Polestar, Volvo, Fisker, and Mercedes-Benz, all of whom are contributing to the advancement of electric vehicle charging standards and accessibility in North America.