In a bid to challenge Chinese automakers eyeing the European market, Fiat is gearing up with an all-new, fully electric Panda. Building on the 2019 Centoventi concept, Fiat is set to unveil the production version of this affordable electric vehicle, following in the footsteps of its predecessors.
Fiat's CEO, Olivier Francois, recently discussed the upcoming model in an interview with La Repubblica. Francois expressed the brand's determination to create a competitive offering that could pose a challenge to Chinese competitors. This initiative is centered around the Centoventi concept.
Chart: Key Features of the 2024 Fiat Panda EV
| Feature | Description |
| --- | --- |
| Power Source | Fully Electric |
| Inspiration | Based on the 2019 Centoventi Concept |
| Design Philosophy | "Less-Is-More" Approach |
| Target Market | European Market |
| Affordability | Competitive Pricing Strategy |
| Platform | Likely Shared with Citroen E-C3 |
| Expected Debut | 2024 |
| ICE-Powered Model Continues | Third-Generation Panda Until 2026 |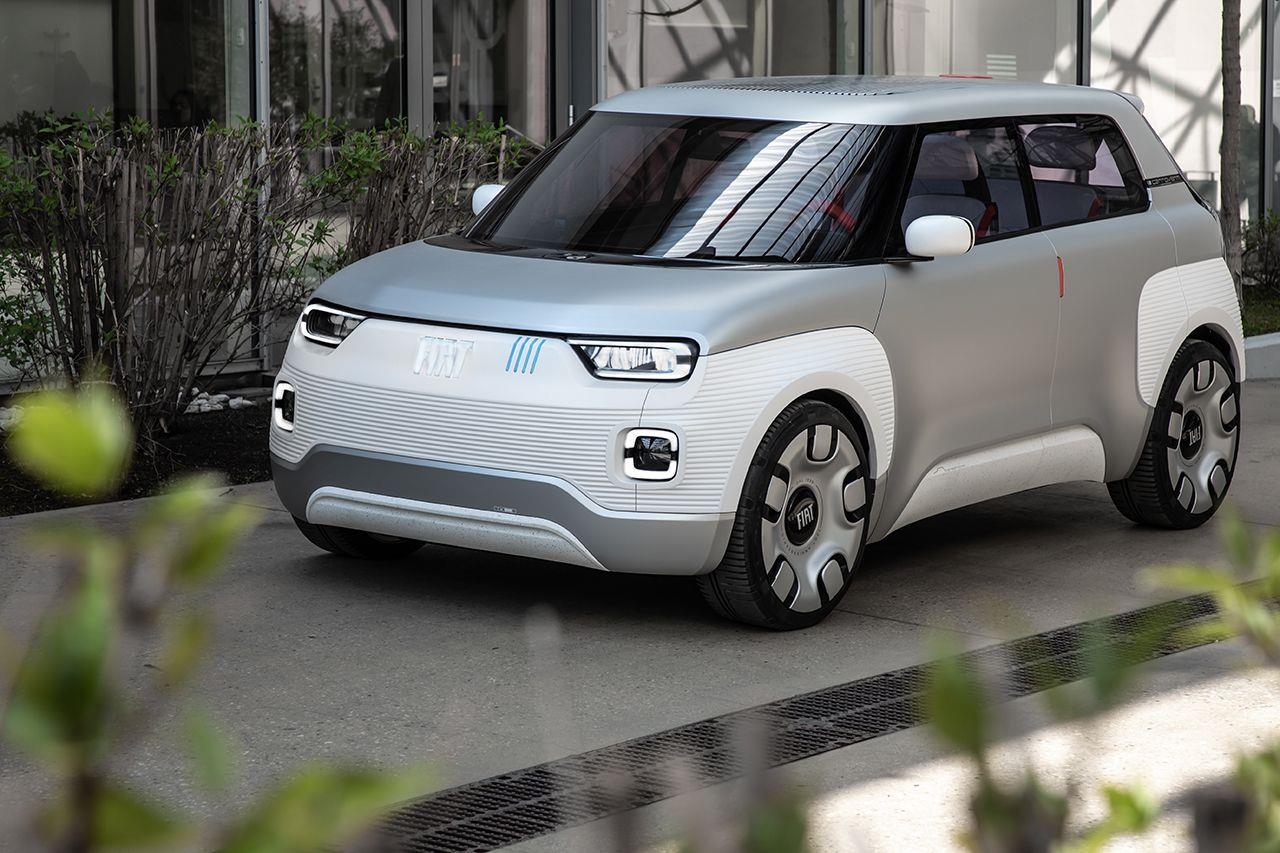 Francois emphasized that the new electric Panda would embrace the "less-is-more" philosophy, prioritizing essential features over luxury.
This approach harks back to the simplicity of the Giugiaro-designed first-generation Panda from the 1980s. Fiat's aim is to make this EV an affordable option, despite its European production, possibly in Italy.
Italian media speculates that the upcoming Fiat Panda will share a close kinship with the Citroen E-C3, which is expected to use either the eCMP platform or the more advanced STLA Small underpinnings. Citroen plans to launch its supermini in October 2023, initially in electric form, with a target starting price below €25,000 ($27,500).
This aligns with the pricing goals of the Renault 5 (2024) and the VW ID.2 (2025). Fiat's ability to undercut these models could determine its competitiveness against more affordable Chinese-built rivals.
On a related note, the current third-generation Fiat Panda with an internal combustion engine (ICE) is anticipated to remain in production until 2026, despite its original introduction dating back to 2011.
Fiat's strategic shift towards electrification and affordability underscores its commitment to challenging the status quo in the European automotive market.