Each time Hoonigan unveils a new addition to their remarkable collection of vehicles, it's guaranteed to be something truly exceptional. Whether it's their Ford RS200, the Subaru GL Family Huckster, or the legendary Hoonicorn, you can be certain that a tremendous amount of effort has gone into crafting it. Now, one of their unique creations has surfaced for sale on the popular Cars & Bids platform.
This extraordinary custom truck, affectionately known as "Lord Frightening," pays homage to the F-150 Lightning shop truck featured in the original Fast & Furious film. Interestingly, it was a collaborative effort with Cody Walker, the brother of the late Paul Walker. The reason behind Hoonigan's decision to part with this vehicle is quite straightforward: they need to free up space for more cars in their collection.
Exterior
The Ford boasts a Lightning-style body kit that complements a lowered suspension setup. This is achieved through Viking coilovers in the front and Belltech street performance shocks in the rear. The truck rides on a set of striking 19-inch Volk TE37 wheels in white, which are paired with Baer Extreme 6S brake calipers. Further visual enhancements include clear turn signal lenses, tinted windows, aftermarket taillights, and the removal of the antenna.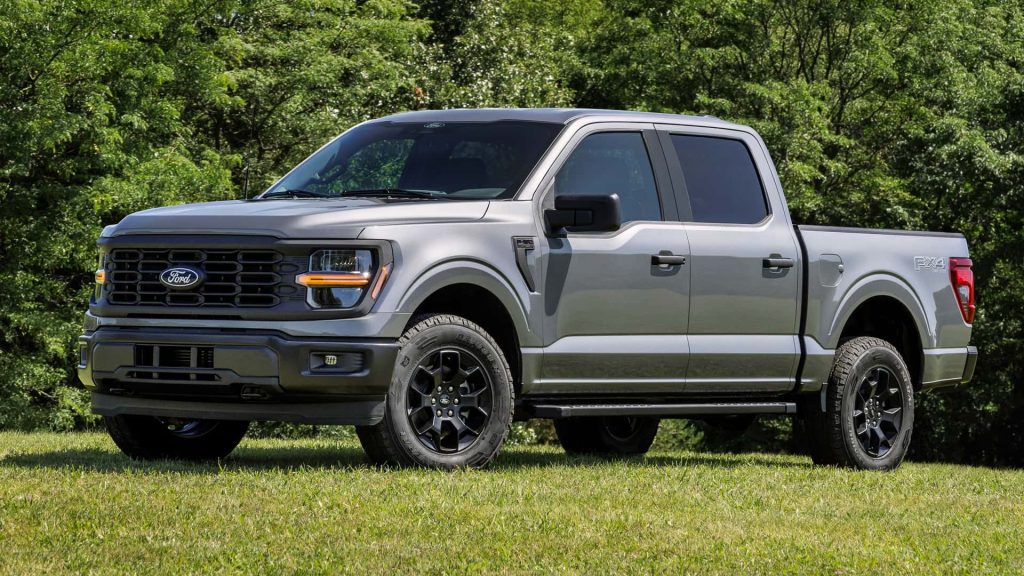 Interior
Stepping inside, the Sparco R333 bucket seats instantly catch your eye, accompanied by a Sparco steering wheel and pillar-mounted pod gauges. The cabin is upgraded with an enhanced sound system and a digital instrument cluster (although it's not wired in). Notably, the original gear selector and climate control system have been removed, likely to reduce weight. However, Thermo-Tec sound-deadening material has been added to maintain a degree of refinement.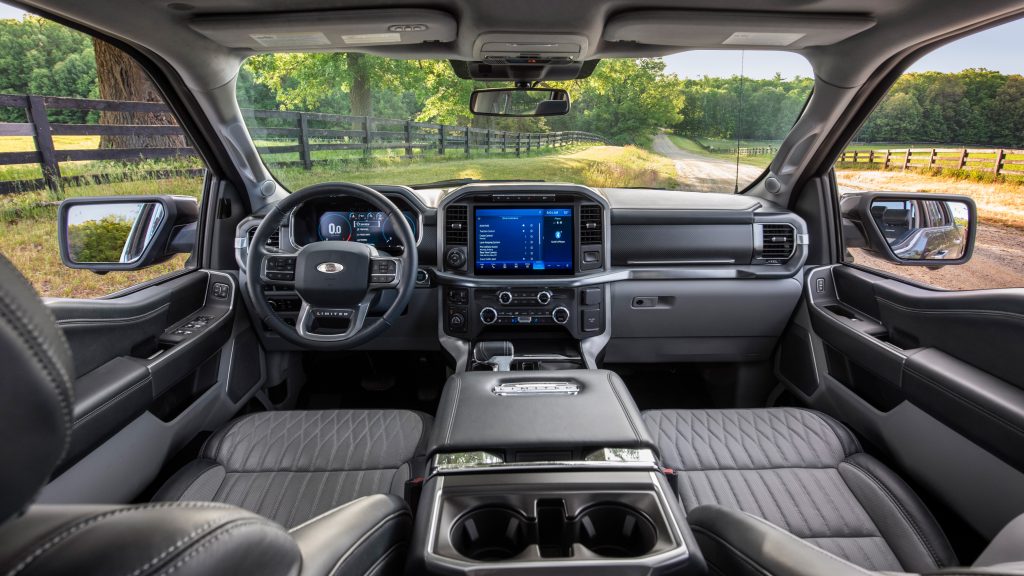 The pièce de résistance of this build resides under the hood: the legendary 2JZ-GTE engine from the A80 Toyota Supra. This 3.0L turbocharged inline-six powerhouse reportedly churns out a formidable 500 hp (507 PS / 373 kW) at the wheels, thanks to an extensive list of modifications. The engine benefits from enhancements like a Garrett G30-770 58mm turbocharger kit, Haltech ignition coils, a Mishimoto radiator, dual electric fans, an aluminum coolant tank, a Greddy intake manifold, and various aftermarket exhaust components. The engine management is expertly handled by a Haltech Elite 2000 ECU, and the power is efficiently transmitted to a Currie rear axle via a Tremec 6-speed manual transmission and an aftermarket driveshaft.
Admittedly, this F-150 has a somewhat checkered past. In 2017, it received a junk title and has since been assigned three separate rebuilt titles since 2019. The current title classifies it as rebuilt/salvage, with the Carfax report noting an additional accident in 2006. Moreover, there are a few known mechanical issues, even in its operational state, including a rich-running engine requiring a retune, the aforementioned unwired digital instrument cluster, and a throw-out bearing that needs replacement. However, there's some consolation in knowing that components like inner and outer tie rods, wheels, tires, front bumper, and grille were all replaced as of August 2023, demonstrating a genuine effort to keep the truck well-maintained.