Kia EV9′ The Environmental Protection Agency (EPA) has recently unveiled the official range statistics for the upcoming 2024 Kia EV9, and we have conducted our own range assessment to offer additional insights into the real-world driving capabilities of this new three-row electric SUV.
According to the government agency, the EV9 can achieve a range of 230 to 304 miles, varying depending on the specific configuration. Our testing, particularly for the dual-motor GT-Line trim equipped with the larger battery pack, offers a valuable point of reference, demonstrating that the EV9's range aligns fairly well with its EPA ratings.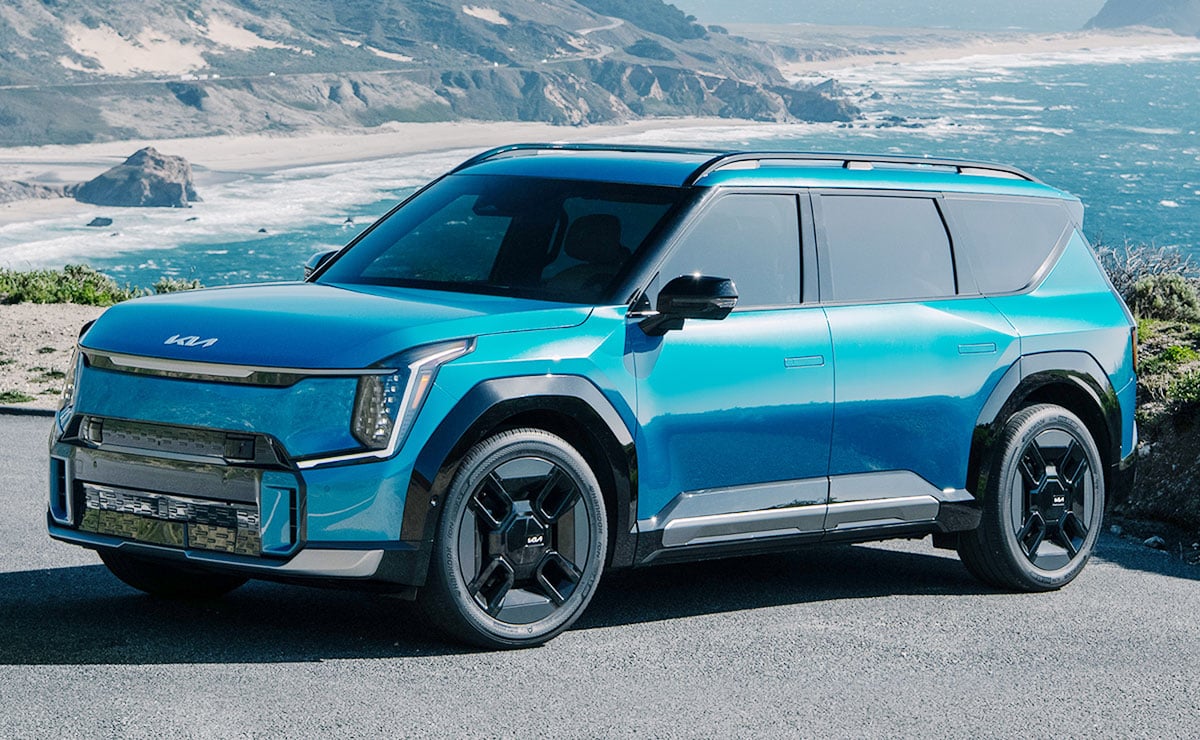 In our testing, the well-appointed GT-Line model exhibited a range of 240 miles. This particular variant features a dual-motor setup, providing a robust 379 horsepower, and is equipped with a substantial 99.8-kWh battery pack.
It's important to note that the EPA rating for this model stands at 270 miles, considering a combined figure. Our test, however, focuses on highway driving at a speed of 75 mph, and in this scenario, the EV9 achieved 88 percent of its EPA estimate.
When compared to the real-world results of several other electric SUVs we've tested, such as the Rivian R1S and Cadillac Lyriq (both achieving 72 percent of their EPA estimate) and the Nissan Ariya (scoring 82 percent of its EPA estimate), the EV9's performance is notably more favorable.
Nonetheless, it falls slightly short of the level achieved by some electric vehicles, predominantly from German manufacturers, that have outperformed their EPA ratings in our evaluations.
What makes the EV9's accomplishment particularly impressive is the vehicle's substantial size and boxy design. One might reasonably assume that such a large and angular SUV could exhibit a greater deviation from its EPA figures when driven at higher speeds.
For those seeking extended range from the EV9, an attractive option is the rear-wheel-drive Light model, which is equipped with a larger battery pack and boasts an EPA-rated range of 304 miles.
Meanwhile, the all-wheel-drive Wind and Land trims offer an EPA-rated range of 280 miles, and the base rear-wheel-drive Light model, featuring a smaller 76.1-kWh battery pack, has an EPA-rated range of 230 miles.
We eagerly anticipate assessing the real-world range results of these other EV9 versions to provide a more comprehensive picture of their performance.