The groundbreaking hybrid technology in the latest Corvette, known as the E-Ray, has redefined the driving experience, making it more than just a sum of its parts.
At the heart of this transformation is the addition of an electrically powered front axle, a change as significant as the shift to a mid-engined configuration in the base C8 model back in 2019. This innovative alteration gives the E-Ray a dynamic advantage, altering its behavior on both the road and the track.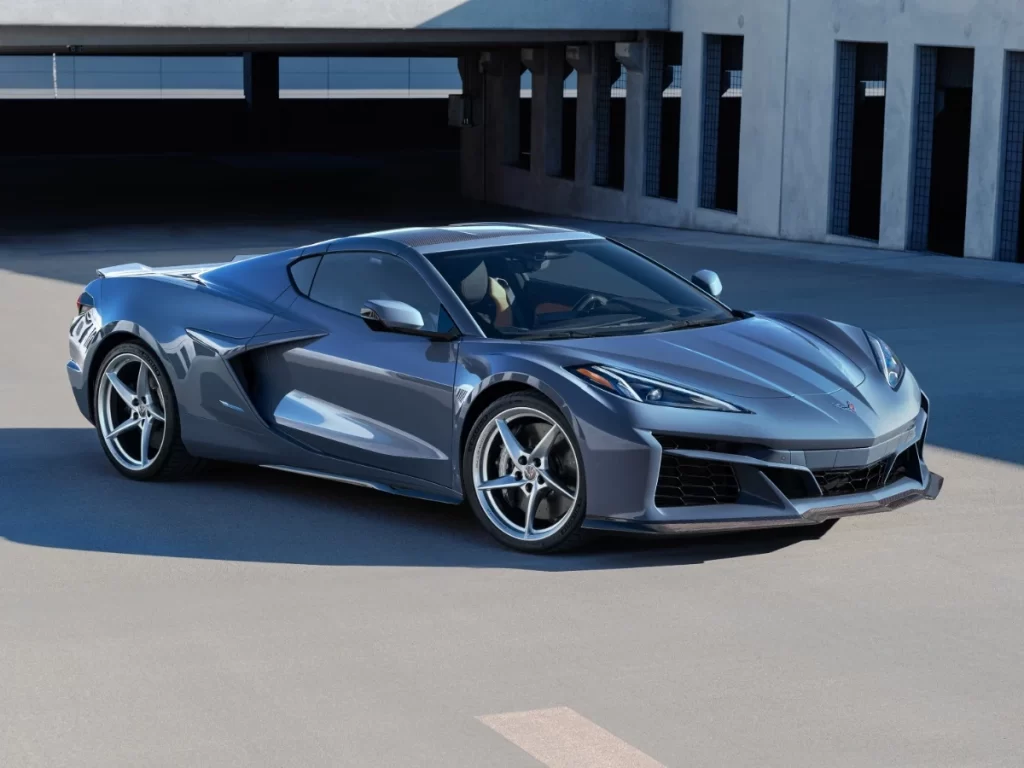 The most notable revelation occurs when pushing the E-Ray to its limits. In traditional Corvettes, reaching the point of rear-end breakaway signals a need to back off. However, in the E-Ray, impending oversteer marks the beginning of a new chapter.
As the rear starts to slide, the front axle kicks in, providing additional stability. Even with stability control turned off, the transition to oversteer is remarkably smooth and progressive, creating an addictive driving experience. This newfound capability is a testament to the seamless integration of petrol and electric power sources.
Surprisingly, the E-Ray's fundamental specifications have seen minimal changes. It retains the 495hp LT2 pushrod V8 engine found in the regular Stingray, paired with an eight-speed twin-clutch transmission driving the rear wheels.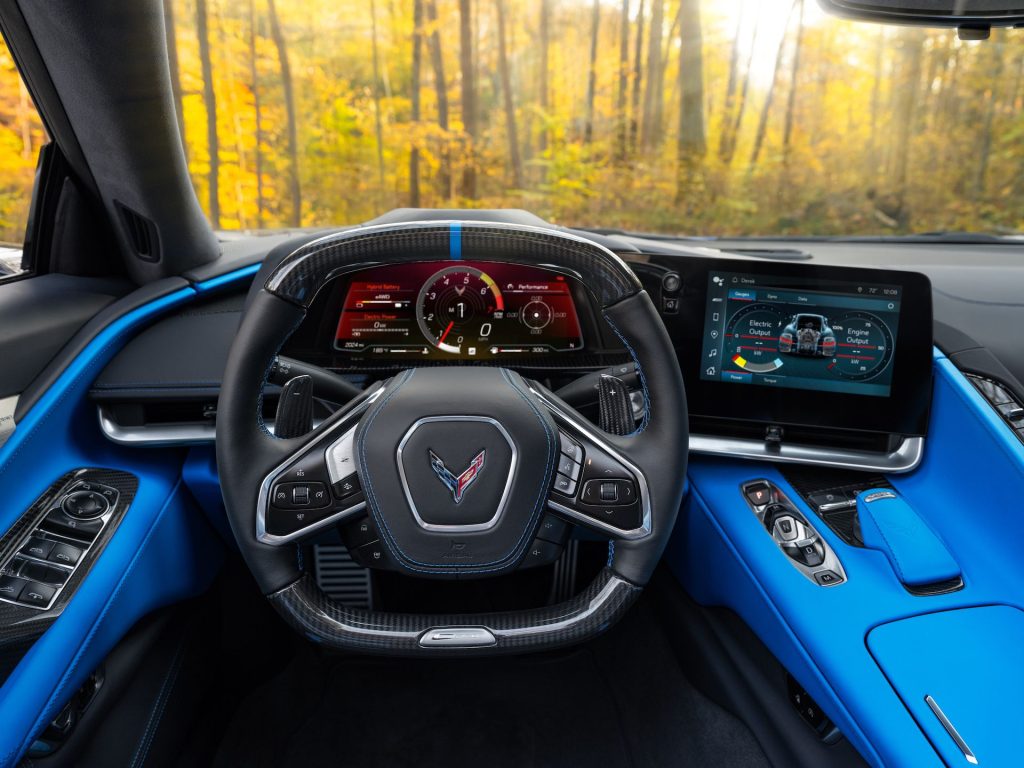 The front axle features a single AC electric motor generating 160hp and drawing energy from a small 1.1kWh battery pack. Despite the hybrid system's complexity, the weight difference from the Stingray is commendably slight at 105kg.
While the E-Ray isn't a plug-in hybrid and has a limited electric-only range of less than five miles, it excels in its ability to blend electric and combustion power seamlessly.
The car offers a unique driving experience, with the electric motor complementing the V8 engine's power delivery. The E-Ray's chassis, based on the Stingray's, provides a comfortable ride on the road and exceptional performance on the track.
On the track, the E-Ray truly shines. Its steering gains precision as the front tires grip harder, and the brake pedal exhibits impressive finesse under hard braking. The car's acceleration is blisteringly fast, achieving 0-60mph in just 2.4 seconds with launch control, nearly matching the Z06's performance.

The E-Ray appeals to various enthusiasts – it offers an all-wheel drive for tackling winter conditions, serves as a high-tech alternative to the regular Stingray, and represents excellent value in its segment. Moreover, rumors suggest that the E-Ray won't be the last hybrid Corvette.
There are reports of a future model, known as the Zora, combining the electric front axle with a twin-turbo version of the Z06's flat-plane engine, potentially delivering around 1,000hp and making it a direct rival to supercars like the Ferrari SF90 and Lamborghini Revuelto.
The prospect of such a car is undeniably exciting, signaling a new era of high-performance hybrid vehicles.