Mansory, the renowned German tuning house, has introduced a more subtle enhancement package for the Porsche 911 Turbo S, aptly named the 'soft kit.'
This new offering appears to be a direct response to the feedback received regarding their previous extravagant PL9M Evo 900 kit, which drastically altered the 911 Turbo S in a rather gaudy manner.
Contrary to its predecessor, the soft kit tones down the aggressive styling while retaining its carbon fiber elements. The hood, rear wing, side mirrors, and front splitter are all made from carbon fiber, showcasing a more traditional look with consistent wavy patterns.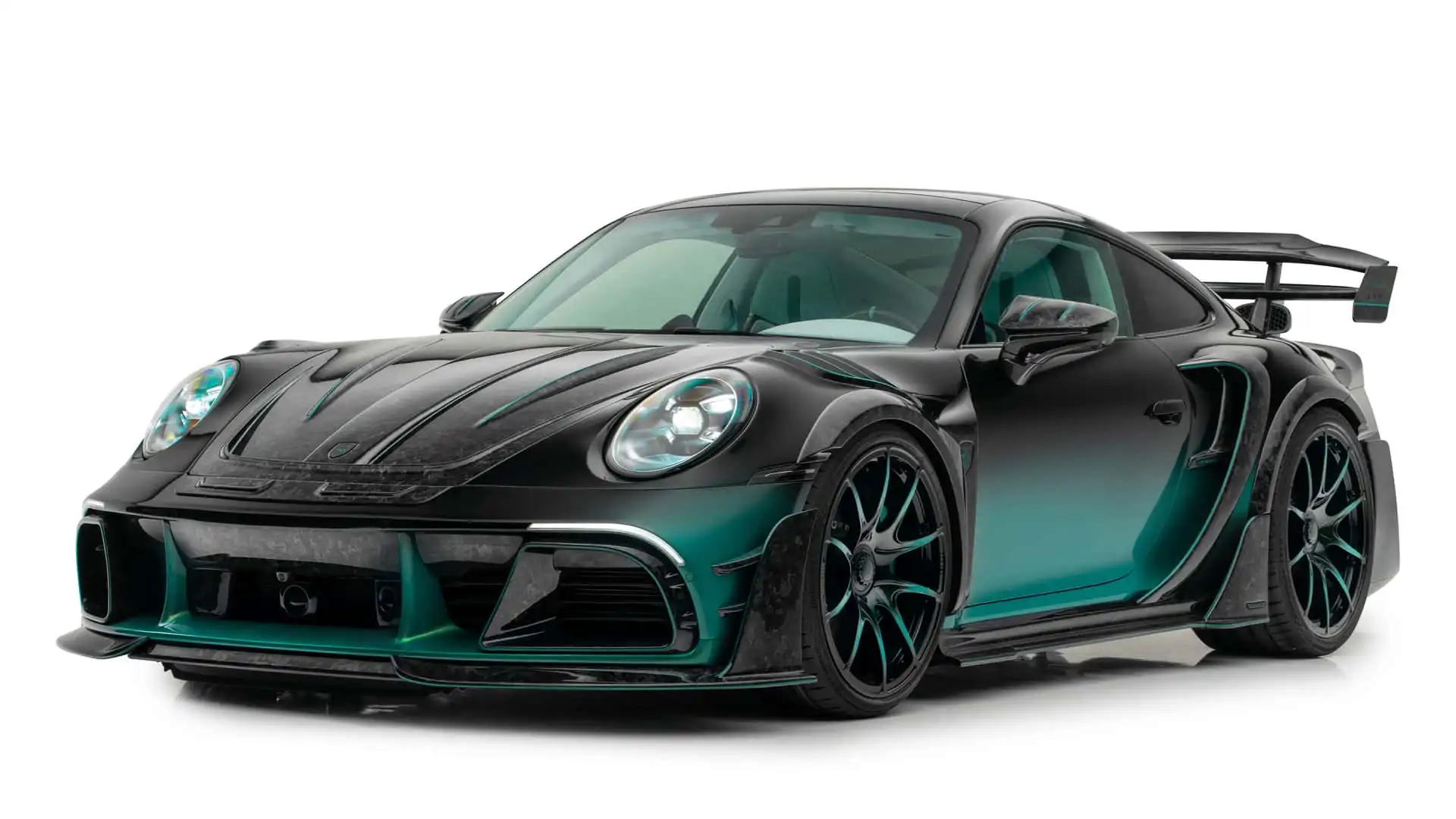 The kit also includes a new set of black-colored wheels, offering a subtler appearance compared to the ones featured in the previous iteration.
Compared to the Evo 900 kit, the soft kit omits the enlarged air intake, wheel well ventilation ducts, and large roof ducts. Mansory has also opted for a more discreet rear diffuser. Interestingly, the overall design of the soft kit bears a resemblance to the modifications made by Mansory on the Aston Martin DBX.
The most significant improvement lies under the hood, where the soft kit provides a substantial boost in power. The modified 911 Turbo S now boasts an impressive 900 horsepower and 774 lb-ft of torque, a notable increase from the 888 horsepower offered by the Evo 900 kit and a significant leap from the stock configuration, which delivers 640 horsepower and 590 lb-ft of torque from its 3.8-liter twin-turbo flat-six engine.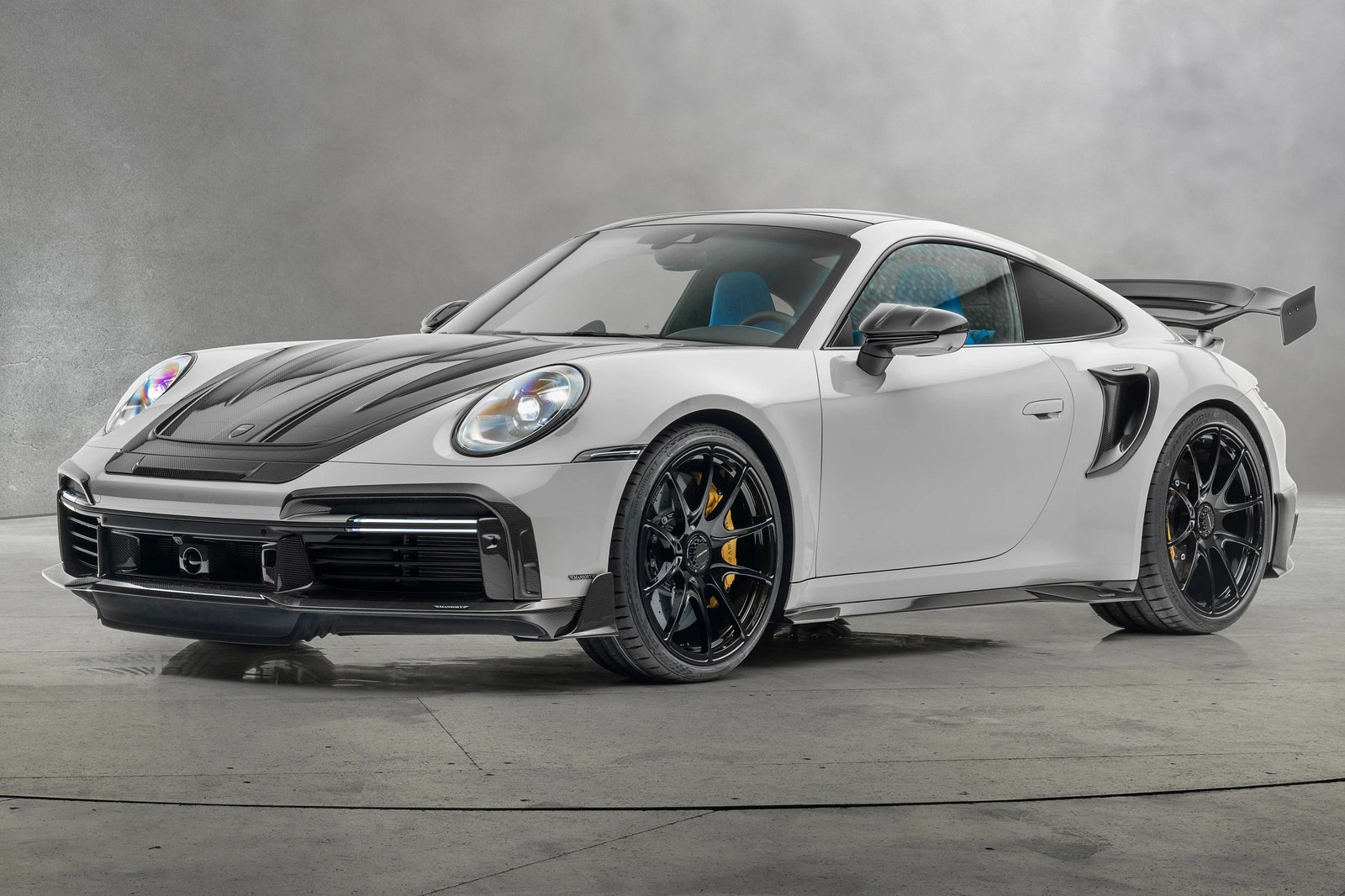 Thanks to this enhanced power output, Mansory claims that the 911 Turbo S equipped with the soft kit can accelerate from zero to 60 mph in a mere 2.5 seconds, surpassing the performance of a stock Taycan Turbo S.
While Mansory has not disclosed the specific modifications responsible for this power increase, it is likely that the enhancements involve larger turbochargers, an ECU tune, and a high-performance exhaust system, based on their previous Evo 900 kit.
In terms of aesthetics, Mansory's soft kit for the Porsche 911 Turbo S strikes a balance between performance and visual appeal. While it still features a considerable amount of carbon fiber, the execution is notably easier on the eyes, making it a more tasteful choice for enthusiasts seeking both power and style in their sports car modifications.