The era of manual transmissions in high-performance German executive sedans came to a close after the 2016 model year, and the BMW M5 was the last to embrace this shift.
An example of this rare breed, the 2015 M5 currently on auction at Bring a Trailer, is a testament to the twilight of the stick shift era. What sets it apart is its unique combination of a manual gearbox with the Competition package, a distinction shared by just 118 units.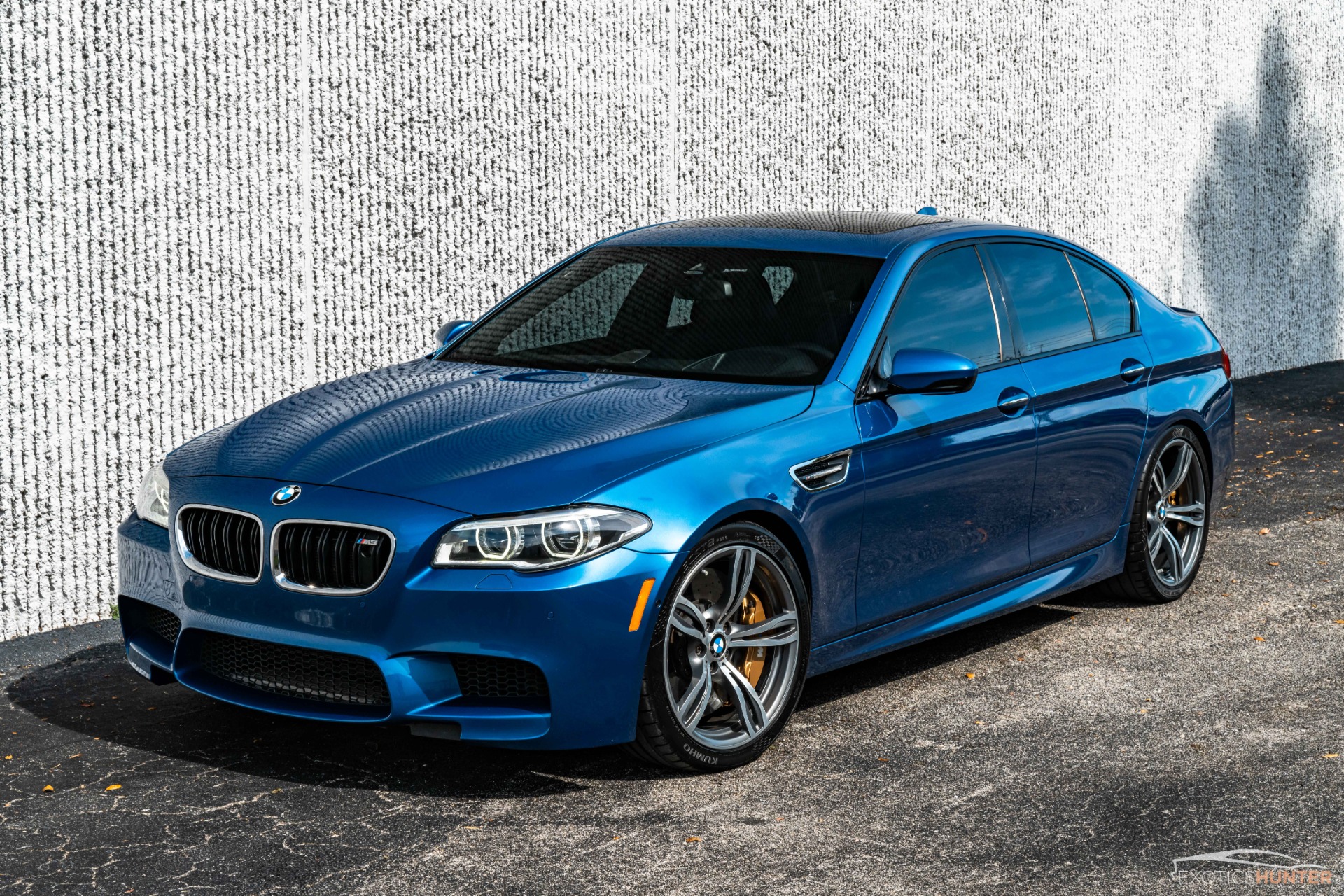 In the M5, the conventional seven-speed dual-clutch automatic was replaced by a six-speed manual transmission, which also boasts a rev-matching feature. The coveted Competition package, available for an additional $7500, cranked up the output of the twin-turbocharged 4.4-liter V-8 engine from 560 to 575 horsepower.
It brought with it a revised suspension system, lowering the ride height by 0.4 inches, along with 20-inch wheels, an M Dynamic drive mode, and striking black-chrome exhaust outlets.
As with all M5s, it offered a plethora of settings for suspension, steering, throttle response, and more, with the added convenience of being able to save and access two favorite combinations via the M1 and M2 buttons on the steering wheel.
Comparing it to the non-competition M5, Car and Driver found the manual variant to be 0.3 seconds slower in the 0-60 mph sprint. However, with a 0-60 time of 4.0 seconds, it's still impressively quick.
The interior of this particular M5 boasts a rare and eye-catching Sakhir Orange Merino leather, providing a lively contrast to the Singapore Gray Metallic exterior. Notably, this M5 also comes equipped with the Executive Package, which adds a head-up display, soft-close doors, four-zone climate control, heated and ventilated front seats, heated rear seats, and a heated steering wheel, among other luxurious features.
With only 25,000 miles on the odometer, this vehicle might be as close as you can get to a brand-new BMW M5 with a manual transmission. BMW has discontinued the production of such models, signaling the end of an era that's unlikely to return.
For those interested, the auction for this exceptional M5 will conclude on October 27th.