Mazda, known for its commitment to producing sleek and well-engineered vehicles, has had the automotive world eagerly awaiting the arrival of its compact SUV sibling to the three-row CX-90.
Named the CX-70, this two-row mid-size crossover was initially scheduled for release by the end of the year. However, recent statements from Mazda's North American CEO, Tom Donnelly, have shifted the launch timeline to sometime in 2024.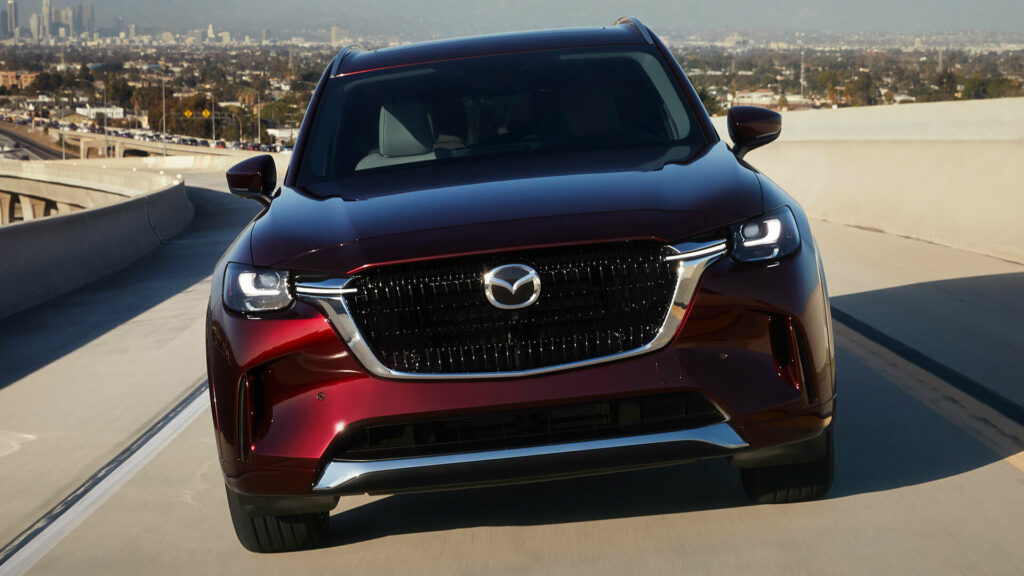 The introduction of the CX-70 is an integral part of Mazda's strategic plan to expand its presence in the competitive U.S. market, catering to the growing appetite for SUVs. The brand's product lineup will soon encompass the CX-30 in the subcompact category, the CX-50, and CX-5 in the compact segment, and the CX-70 and CX-90 in the mid-size segment, providing options for a broad spectrum of consumers.
Although specific details on the CX-70 remain limited, Mazda has indicated that it will essentially be an expanded version of the CX-60, an SUV already available in Europe.
While the CX-70 will feature a slightly shorter wheelbase than the CX-90, it will share the same longitudinal-engine platform and is expected to offer a similar selection of powertrains.
One notable feature is the availability of a hybrid powertrain, likely mirroring the setup of the CX-90 PHEV, which incorporates a 2.5-liter inline-four gasoline engine. Additionally, the potent turbocharged 3.3-liter inline-six from the CX-90, producing either 280 or 340 horsepower depending on the trim level, is expected to find its way into the CX-70.
Although Mazda has not provided a specific debut date, it's safe to assume that more information on the CX-70 will be unveiled in the coming months. As the anticipation for this model builds, it reaffirms Mazda's commitment to delivering stylish and innovative vehicles to the American market.