The Toyota Land Cruiser, a revered off-road legend, has made an exultant return to the U.S. market following a brief hiatus. Toyota has unveiled the Land Cruiser Se concept, providing an enticing glimpse into the brand's electrified vision of the beloved Land Cruiser.
While concept vehicles often leave us craving more specifics, Toyota has graciously offered us intriguing insights and presented striking digital renderings of the Land Cruiser Se. This electrified concept is a substantial specimen, stretching 202.8 inches in length, spanning 78.3 inches in width, and rising to a height of 67.1 inches.
The vehicle boasts a wheelbase that extends to 120.1 inches, affording generous space for its occupants. Notably, this elongated wheelbase grants nearly eight extra inches between the axles compared to the forthcoming production model, promising a commodious and comfortable interior.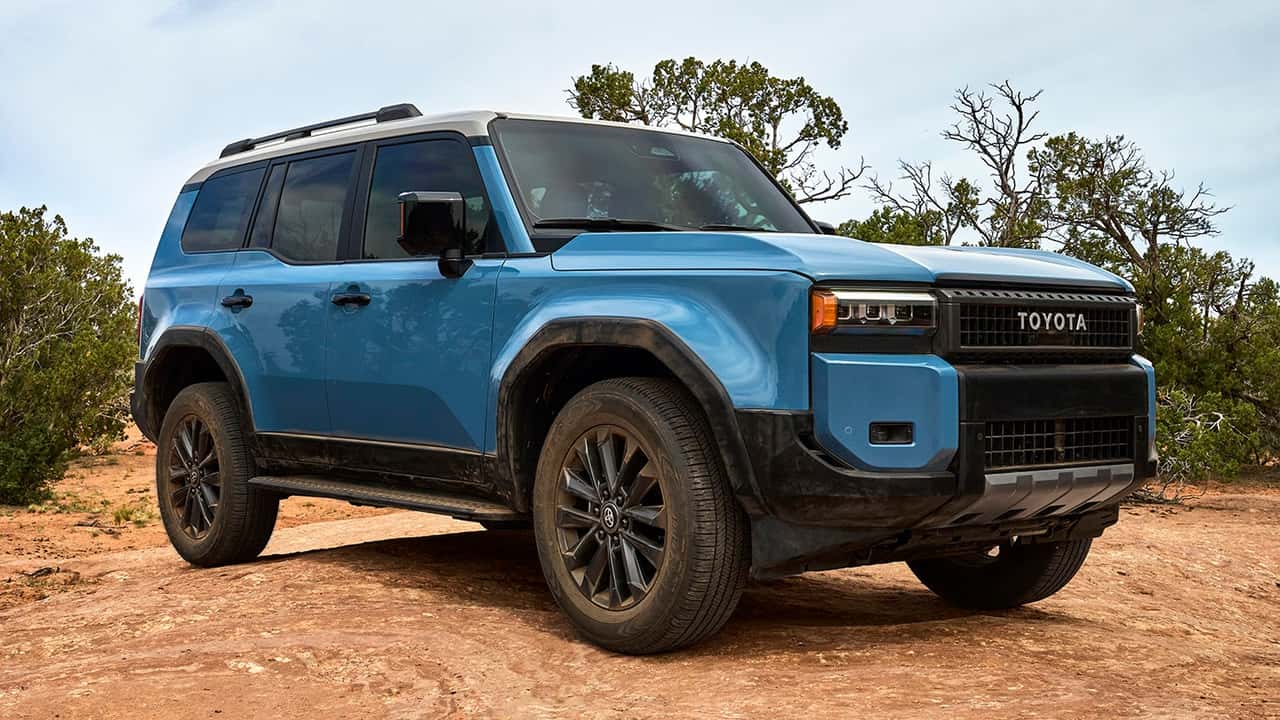 The Land Cruiser Se concept is thoughtfully designed to accommodate seven passengers across its three rows of seats. Although specific details about the powertrain remain undisclosed, Toyota underscores the concept's "high-torque driving experience."
Given its Land Cruiser heritage, it's highly plausible that the powertrain incorporates dual electric motors, equipping it with all-wheel drive capabilities. Moreover, the concept's press release alludes to its off-road prowess, emphasizing its "confidence in tackling tough terrain" and reinforcing the Land Cruiser's well-deserved reputation as an off-road champion.
What sets the Land Cruiser Se concept apart is its remarkable and distinct design. Its bold, boxy exterior is an attention-grabber, and curiously, it bears minimal resemblance to its current production counterparts.
Were it not for the "Toyota" insignia adorning its front grille and above its slim taillight strip, it might not be immediately associated with the automaker. This bold design showcases a departure from the customary Land Cruiser styling, embracing a more futuristic and avant-garde approach.
The reintroduction of the Land Cruiser to the U.S. market is guided by a forward-looking perspective embodied by the Land Cruiser Se concept. While specific details about the electric powertrain and advanced features remain undisclosed, this rugged and robust off-road vehicle pledges an exhilarating high-torque, all-terrain adventure.
Toyota's unwavering commitment to preserving the Land Cruiser's rugged heritage while embarking on an electrified future is evident in the concept's design and its dedication to mastering demanding terrains.
As anticipation continues to build for the release of the production Land Cruiser 250 series, the Land Cruiser Se concept provides an enticing preview of the path forward for Toyota's iconic off-roader in its electric evolution. With a fresh design language and an unwavering emphasis on adventure and performance, the Land Cruiser Se concept reinvigorates the enthusiasm surrounding this legendary nameplate within the U.S. market.