The high-performance mid-size luxury SUV heavyweight champion for 2024 is the Porsche Cayenne Turbo E-Hybrid. This enormous vehicle, which resembles a hippopotamus in weight and size, is incredibly powerful and fast.
Contrary to its name, the Cayenne Turbo variant's 4.0-liter twin-turbo V-8 engine is not its only source of power. Instead, it incorporates an electric motor in between its bi-turbocharged V8 and an eight-speed automatic transmission, similar to the outgoing Cayenne Turbo S E-Hybrid. It currently has the distinction of being the Cayenne hybrid with the highest power output, but it's conceivable that Porsche will revive the Turbo S brand for an even more radical model in the near future.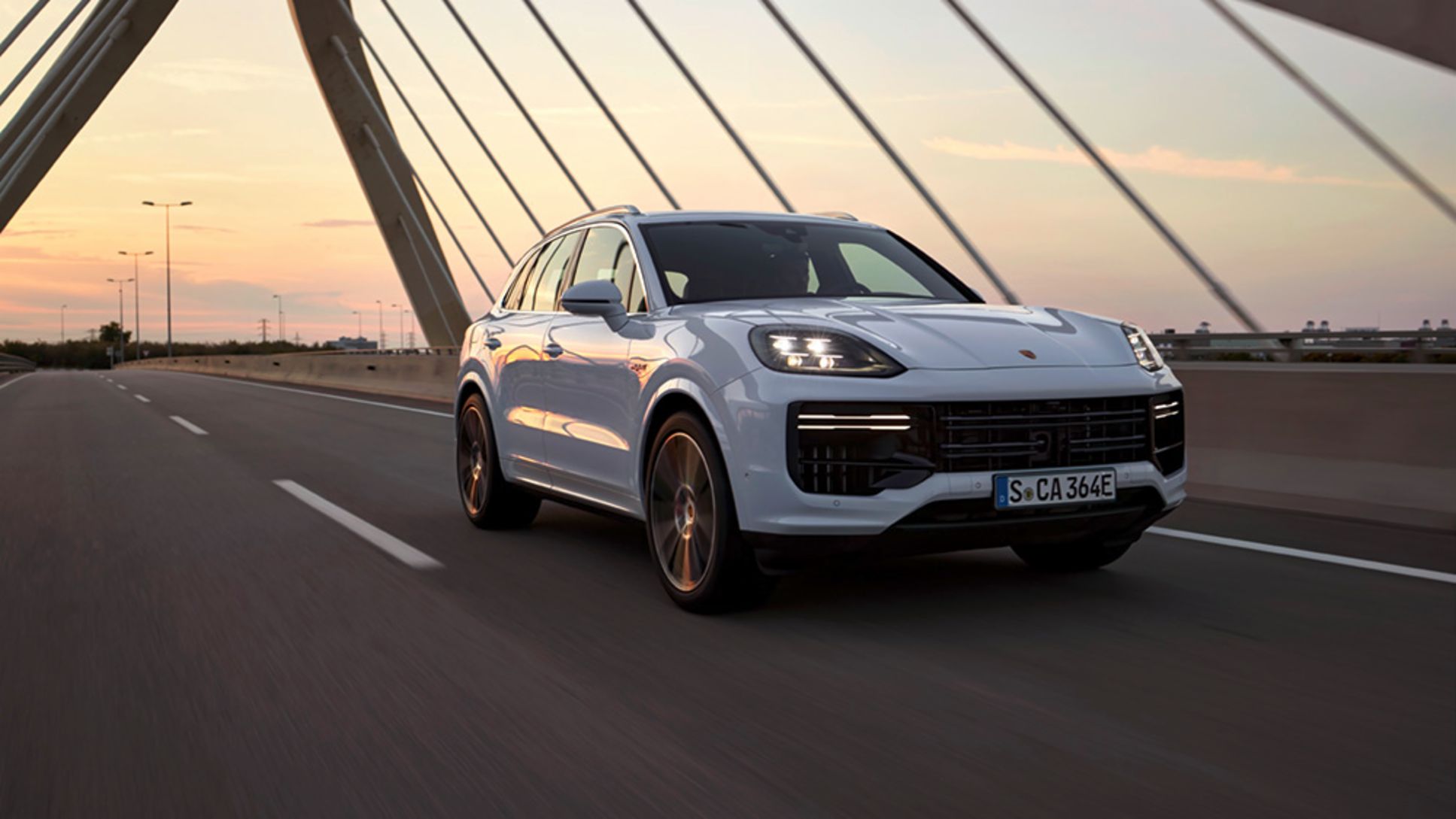 The Cayenne Turbo E-Hybrid is distinguished by its powerful engine. Its astounding 729 horsepower surpasses that of the Turbo S E-Hybrid from the previous year by 59 more. The electric motor contributes an impressive 174 horsepower, which is 40 more than the previous Turbo S E-Hybrid. The V-8 engine has been enhanced to deliver 591 horsepower. The gas engine's power peak occurs around 6000 rpm, which significantly reduces the combined power figure.
The electric motor proves itself capable of launching the weighty Turbo E-Hybrid, even in low-speed urban settings, with a peak torque of 339 pound-feet. It can even propel the plug-in Porsche up to 84 mph without engaging the gas engine.
The Turbo E-Hybrid provides flexibility in terms of driving modes. It runs mostly on electricity when in its default E-Power (EV) mode, much like a confined animal in captivity. You must change to Hybrid, Sport, Sport Plus, or Offroad if you go off-road in order to fully utilize it. These modes enable the gas engine to immediately add to the SUV's impressive power..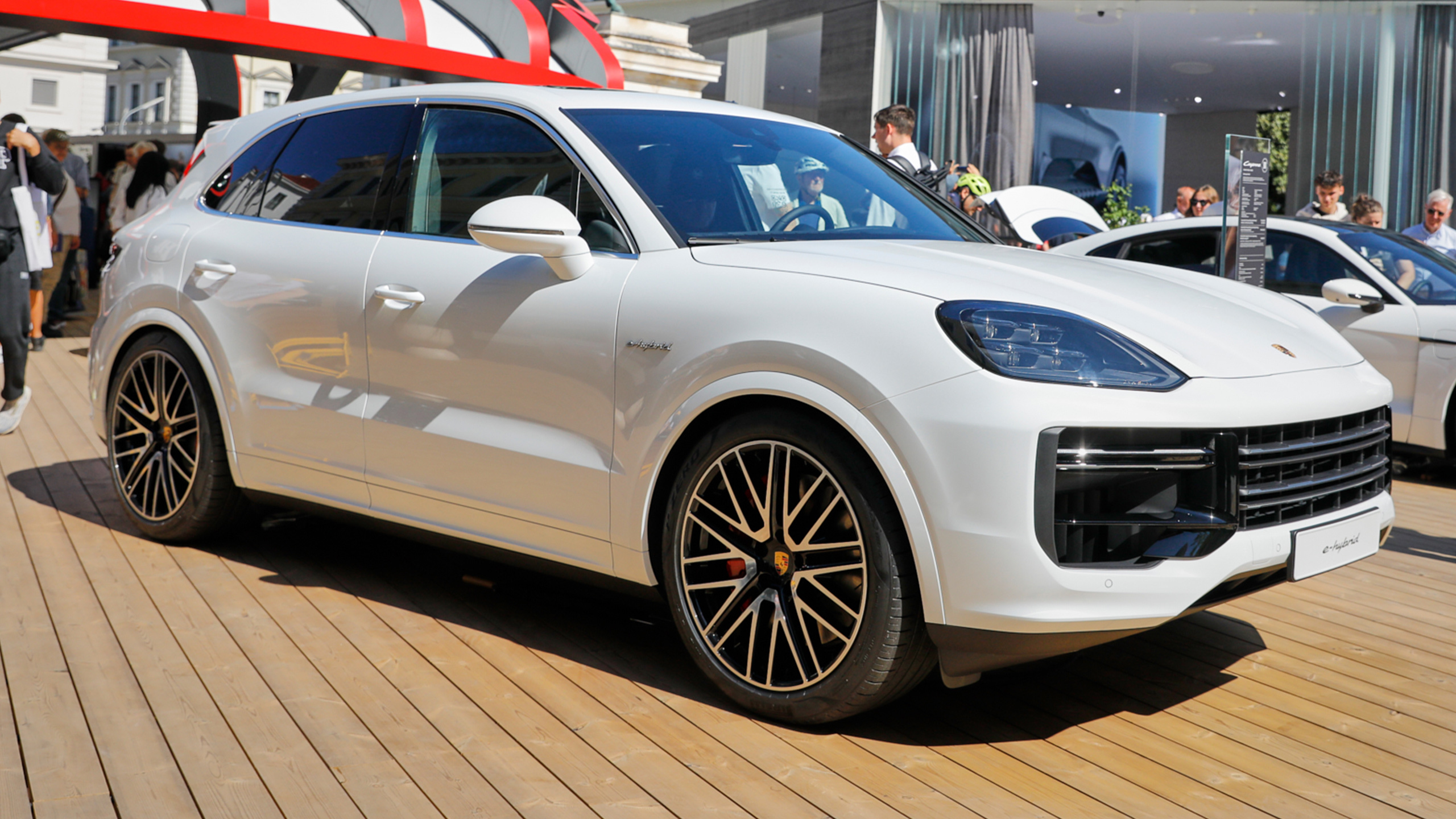 The 22.0-kilowatt-hour lithium-ion battery pack should enable the vehicle to have an estimated electric-only range of more than 30 miles after it has been EPA-rated. The Turbo E-Hybrid's Hybrid, Sport, or Sport Plus modes, where the gas engine is constantly available to deliver a burst of power, are where the real excitement of driving the vehicle lies. The suspension settings are likewise altered by these modes, resulting in a firm but pleasant ride.
The weight of the SUV and fastback Coupe variants, which have respective price tags of $148,550 and $153,050, is about 5700 pounds. Despite their size, they perform best when driven straight. They demonstrated their powers on a Spanish circuit with a surge of power from the twin-turbo V-8 and electric motor that seemed to never end. Porsche promises a 0-60 mph time of 3.5 seconds, but based on prior performance, it's possible that the Turbo E-Hybrid might be even quicker.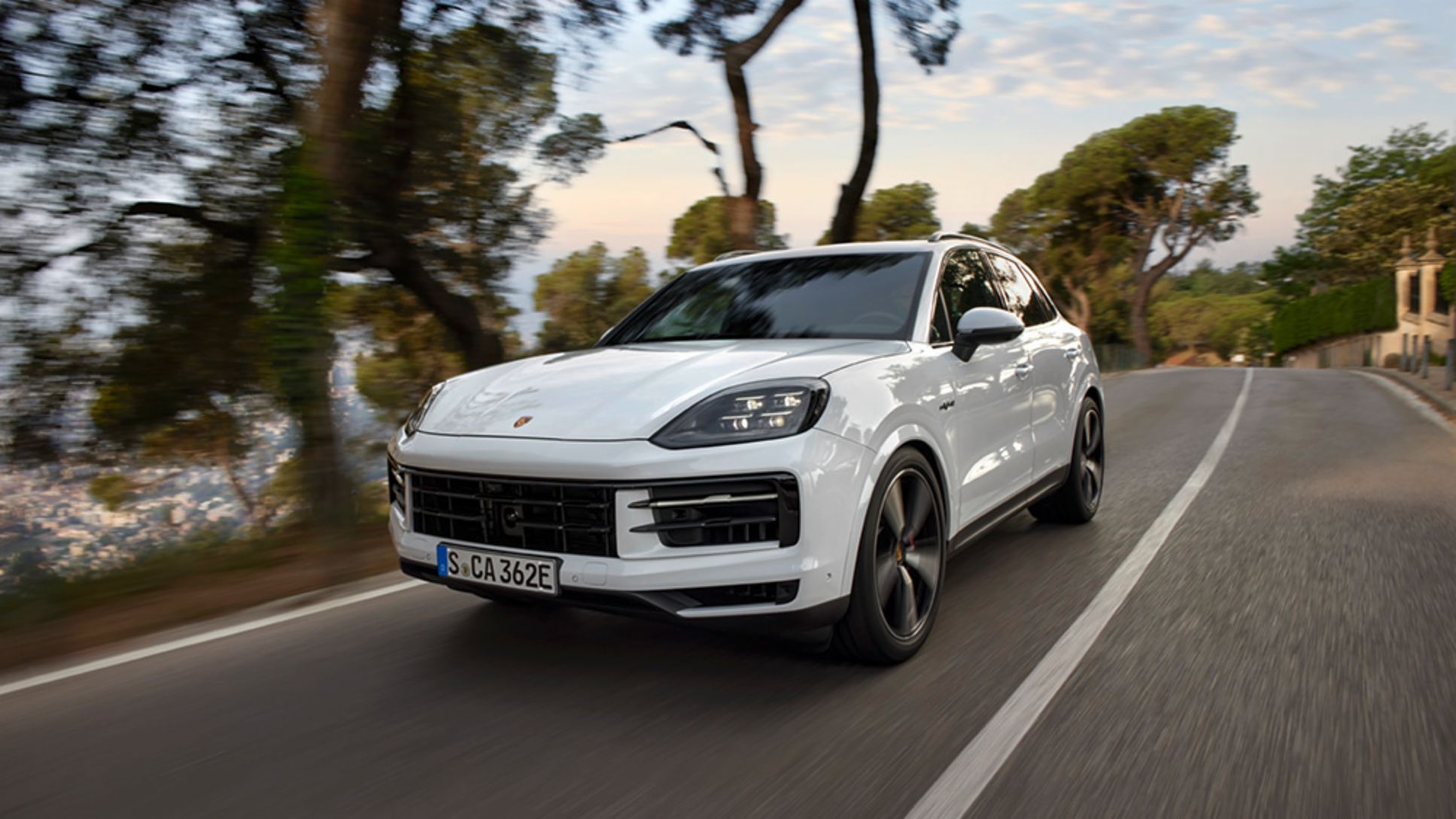 Due to features like optional 22-inch wheels and sticky summer tires, the Turbo E-Hybrid drives with amazing agility through corners. It is a pleasure to maneuver through turns because of its tight steering and fast ZF eight-speed automatic transmission, with just a hint of understeer at the limit. Large rotors and strong calipers in the braking system guarantee exceptional stopping power even during aggressive driving.
The Cayenne Turbo E-Hybrid is a vehicle with two distinct characteristics, to sum up. When running entirely on electricity, it can be peaceful. However, with a touch of the pedal or a switch in driving mode, it transforms into a savage powerhouse that defies gravity to go at incredible speeds. The Porsche Cayenne Turbo E-Hybrid is positioned as an appealing, high-performance model by this combination of traits, demonstrating the electrification's promise in the car sector.