Toyota recently teased an electric sports car concept, and now, the veil has been lifted on the fully revealed FT-Se at the Tokyo auto show. Upon a close inspection, it's clear that the FT-Se boasts an impressive design, and aside from a few extravagant elements, it seems poised for potential production, although no official confirmation has been made regarding its commercial release.
While technical specifications remain undisclosed, the simultaneous unveiling of the FT-Se and the FT-3e crossover concept suggests Toyota's flexible approach to its next-gen EV platform. Toyota has confirmed that these two cars will share significant components.
Toyota has previously revealed its plans for an ultra-compact battery architecture with cells under 100 mm (3.9 inches) in height. The FT-Se's sleek and low-profile aesthetics hint at its compatibility with this innovative battery technology.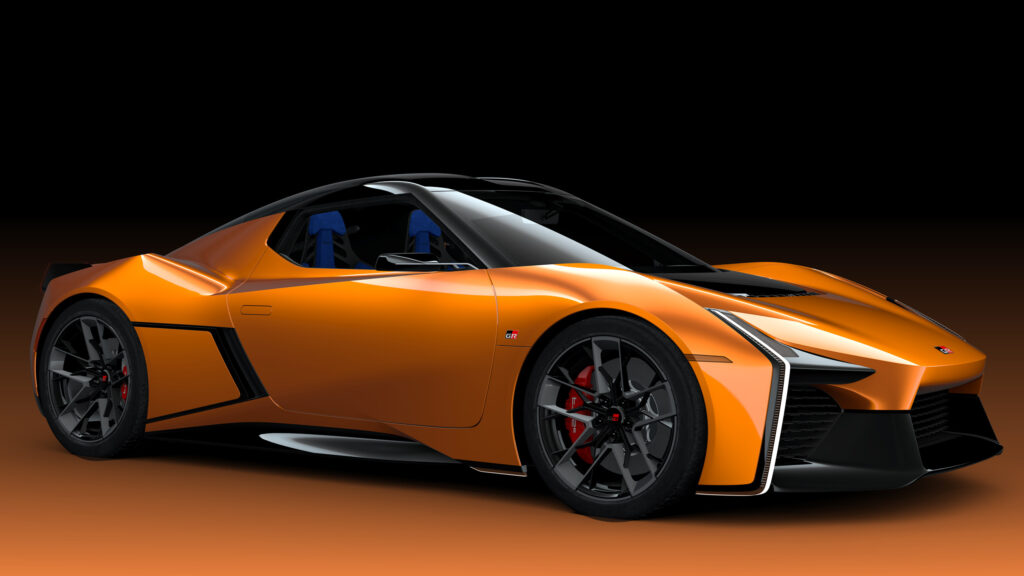 The FT-Se embodies the spirit of the lightweight MR2, a classic Toyota sports car that graced the roads between the 1980s and early 2000s. While specific dimensions are yet to be disclosed, its appearance is characterized by a low stance and a visually wide profile, with wheels placed at the extremities of its bodywork.
The front bumper includes substantial openings, indicative of its EV nature, while beneath the rear spoiler, full-width strakes give rise to thoughts of the iconic rear grilles seen on the Ferrari 512.
The FT-Se seamlessly fits into Toyota's performance model portfolio. Toyota's former CEO, Akio Toyoda, expressed his desire for a trio of performance vehicles, and the FT-Se seems poised to complete that trio alongside the Supra and GR86. As a testament to its sportiness, the FT-Se dons the GR branding of Toyota's Gazoo Racing performance division.
While the interior of the FT-Se remains hidden from view, Toyota assures us of a new lower instrument panel and knee pads designed to safeguard the driver from high g-forces during spirited driving.
Toyota has previously admitted to developing an EV sports car prototype featuring a virtual stick shift, and the production version of the GT-Se appears to be a prime candidate for introducing this feature.
If the FT-Se indeed proceeds to production, it will enter a competitive arena. Porsche is actively working on an electric next-gen Cayman, Lotus has confirmed an EV successor for the retired Elise, and Renault subsidiary Alpine is independently developing a lightweight sports EV.