Lexus has taken its first step into the electric vehicle (EV) market with the somewhat disappointing RZ, but it's now presenting a much more promising electric vision with the LF-ZC concept, freshly unveiled at the Tokyo auto show. The company is assuring consumers that a production version of this captivating concept will grace the streets by 2026.
Described by Lexus Chief Branding Officer Simon Humphries as "a seamless fusion of physical and digital technology," the LF-ZC is an aesthetically striking concept that will be based on an entirely new electric platform. Furthermore, Lexus has disclosed its plans to introduce an even grander counterpart, the LF-ZL SUV, which will share this same innovative platform.
The LF-ZC's design philosophy is centered around what Lexus calls "provocative simplicity." Its front end bears the distinctive Lexus identity, reimagining the brand's elongated-check-mark headlight design and featuring triangular black elements in the bumper, reminiscent of the LFA supercar's apertures.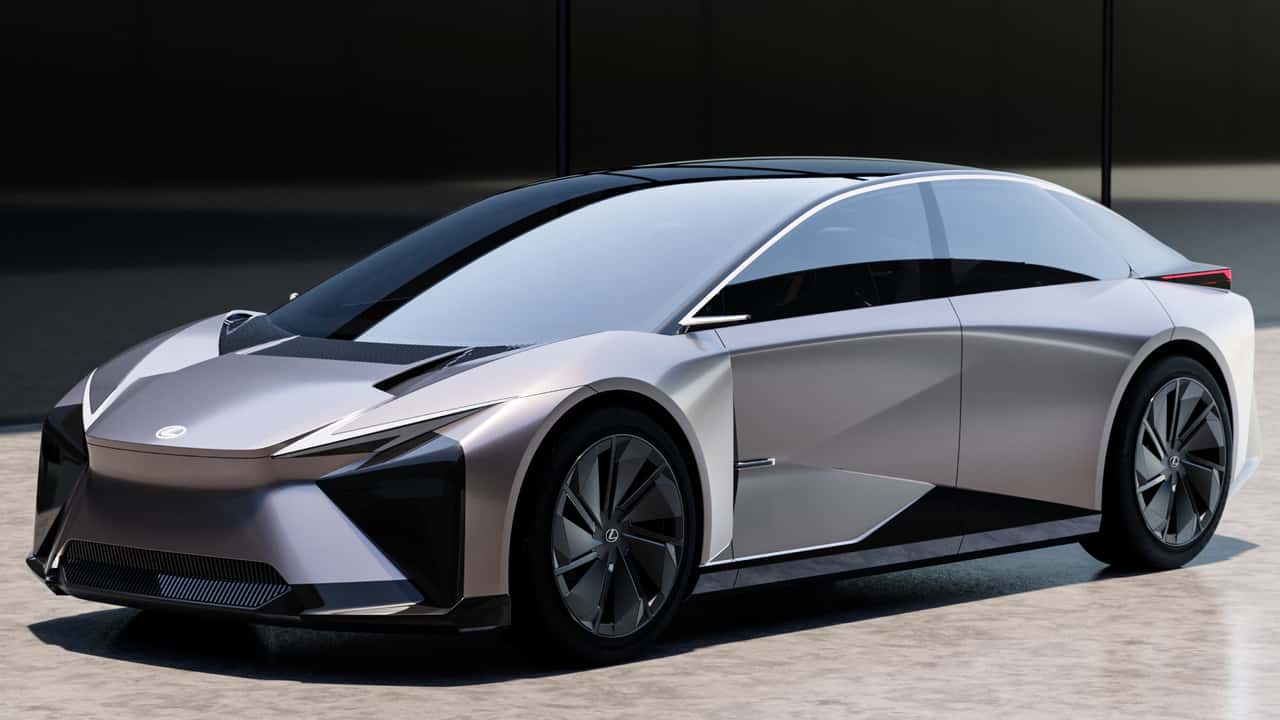 From the side view, the design becomes more intricate, incorporating concave and convex shapes into the fenders and doors and showcasing a low, coupe-like roofline that gently tapers towards the rear.
While Lexus has yet to reveal specific performance figures, they have divulged that the LF-ZC measures 187.0 inches in length, making it 1.6 inches longer than the previous Lexus IS sedan. With a height of 54.8 inches, it impressively maintains a low profile by EV standards. The targeted drag coefficient of 0.20, if achieved, underscores its aerodynamic efficiency.
As for the interior, it appears to be a step away from production reality unless Lexus intends to follow Tesla's lead with a yoke-style steering interface in place of a traditional wheel.
Although not entirely clear in the available images, Lexus assures that controls will be consolidated into two touch-sensitive digital pads, with one on the left for drive mode selection and the other on the right for infotainment.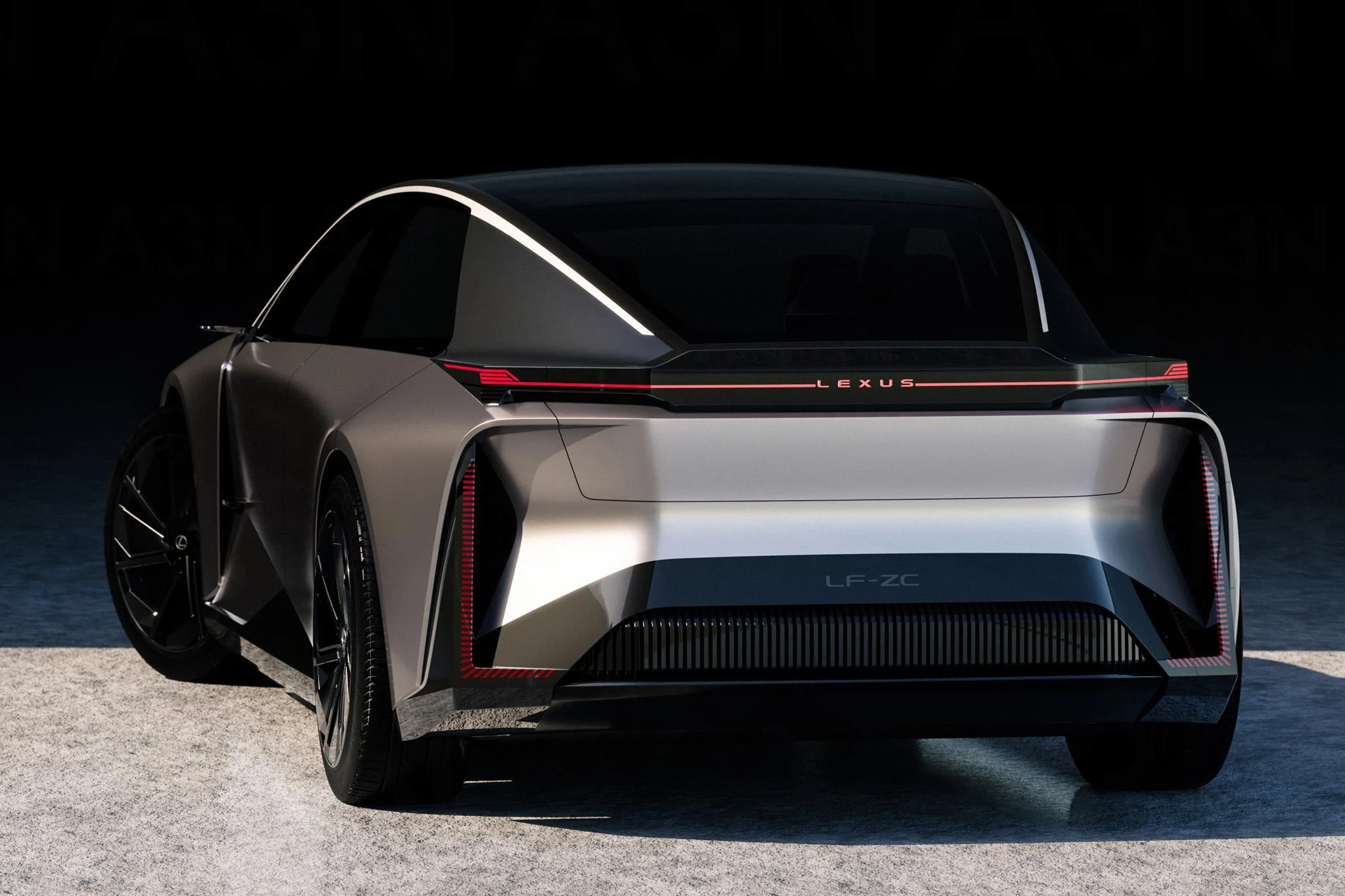 Lexus has announced that both the LF-ZC and its larger counterpart, the LF-ZL, will incorporate a next-generation prismatic battery pack, touted to offer approximately double the range of conventional EVs, thus alleviating range anxiety. This is a substantial claim and one that suggests an EPA rating of over 500 miles.
These vehicles will also come equipped with the new Arene OS, known for its adaptability and the potential to blend the real and virtual realms. Lexus proposes that "customers will be able to engage in e-sports using steer-by-wire technology inside the vehicle," a feature that could be both exciting and a tad intimidating.
Arene will introduce an AI-powered virtual function called Butler, which will utilize self-learning capabilities to customize vehicle settings for owners. Additionally, the LF-ZC will have the capability to project information onto its windshield.
The larger LF-ZL, measuring an impressive 208.7 inches in length and featuring a substantial 131.9-inch wheelbase, represents the pinnacle of this electric lineup, combining conventional front doors with sliding rear doors for added practicality.
The countdown has begun for Lexus's pursuit of electrification, as the brand has committed to becoming exclusively EV by 2035. In Europe, they have recently trademarked four names—LF-ZC, LF-ZL, LF-ZV, and LF-ZA—hinting at more to come in this electrifying journey. Stay tuned for further updates on this electrifying evolution.