Kia is giving a fresh and stylish makeover to its K5 mid-size sedan as it gears up for the upcoming model year. The newly revamped 2025 Kia K5, primarily intended for the Korean market, showcases a striking transformation with updated headlights and taillights, along with a substantially overhauled interior. This rejuvenated K5 is expected to make its way to the U.S. market in the next few months.
The front-end redesign brings forth a more striking appearance with noticeably enhanced daytime running lights featuring a captivating zig-zag pattern. At the rear, the taillights are now more prominent, adorned with LED accent lights that gracefully extend down into the fenders. Additionally, the images hint at the inclusion of impressive new wheel designs and the possibility of a blackout styling package.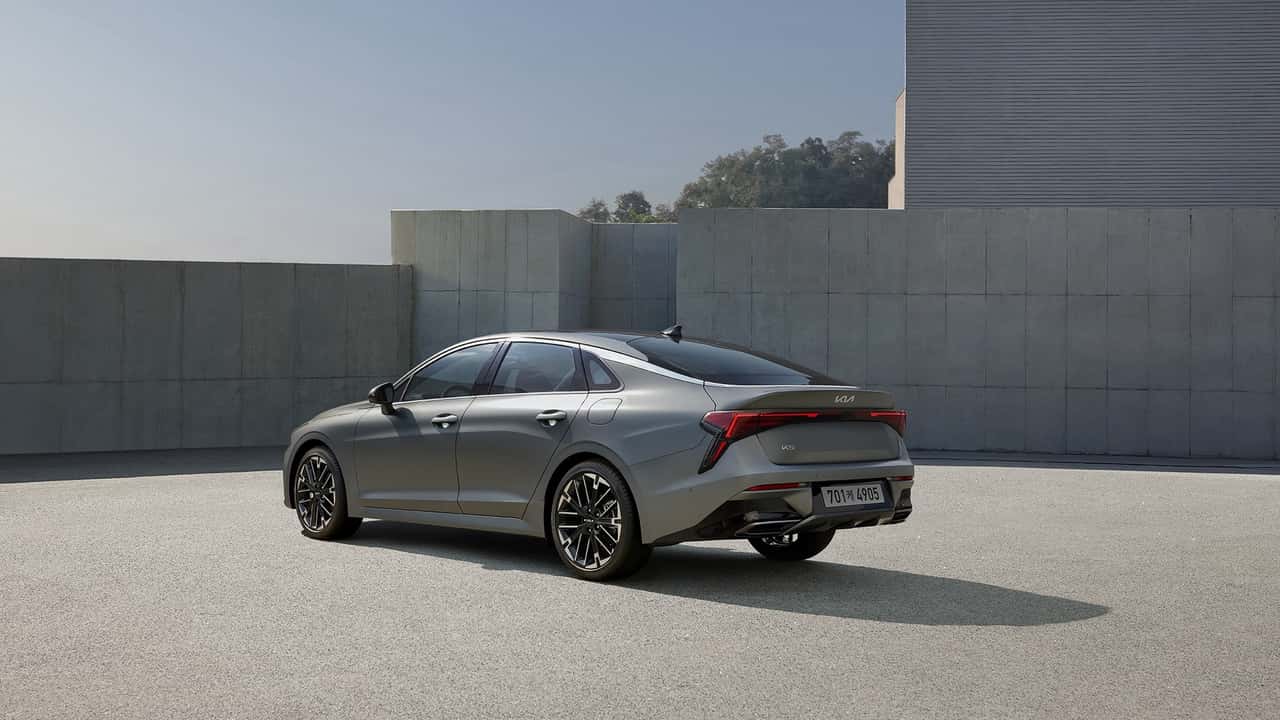 Inside the vehicle, significant changes await. The introduction of a new digital gauge cluster seamlessly integrated into a single panel, coupled with a larger central infotainment screen, adds a modern touch. Further enhancements include innovative touch controls for climate and navigation functions and the introduction of a rotary shifter on the center console, which appears to create additional storage space. To cater to diverse preferences, it seems that a brown leather upholstery option is now available.
As for the powertrain, it's anticipated that the K5's available turbocharged four-cylinder engines will remain largely unchanged, aligning with the 2024 Hyundai Sonata sedan's powertrain lineup. The turbo 1.6-liter four in the base models is expected to continue offering both front- and all-wheel drive options. Similarly, the more potent 2.5T engine in the K5 GT is likely to retain its impressive 291 horsepower output.
Keep an eye out for more specific information regarding the 2025 K5 in the U.S. as we await details on which of these exciting changes will be making their way stateside.