The Subaru BRZ's second generation welcomes back the performance-oriented tS trim level. This enhanced version of the rear-wheel-drive sports coupe offers a slew of upgrades in various aspects. The 2024 BRZ tS made its grand appearance at the recent Subiefest event in California, unveiling its striking new features and performance improvements.
Under the hood, key mechanical enhancements have been introduced. The tS now boasts Brembo brakes both at the front and rear, along with distinct 18-inch wheels. Additionally, the suspension system has been fine-tuned by Subaru's STI division, featuring Hitachi dampers.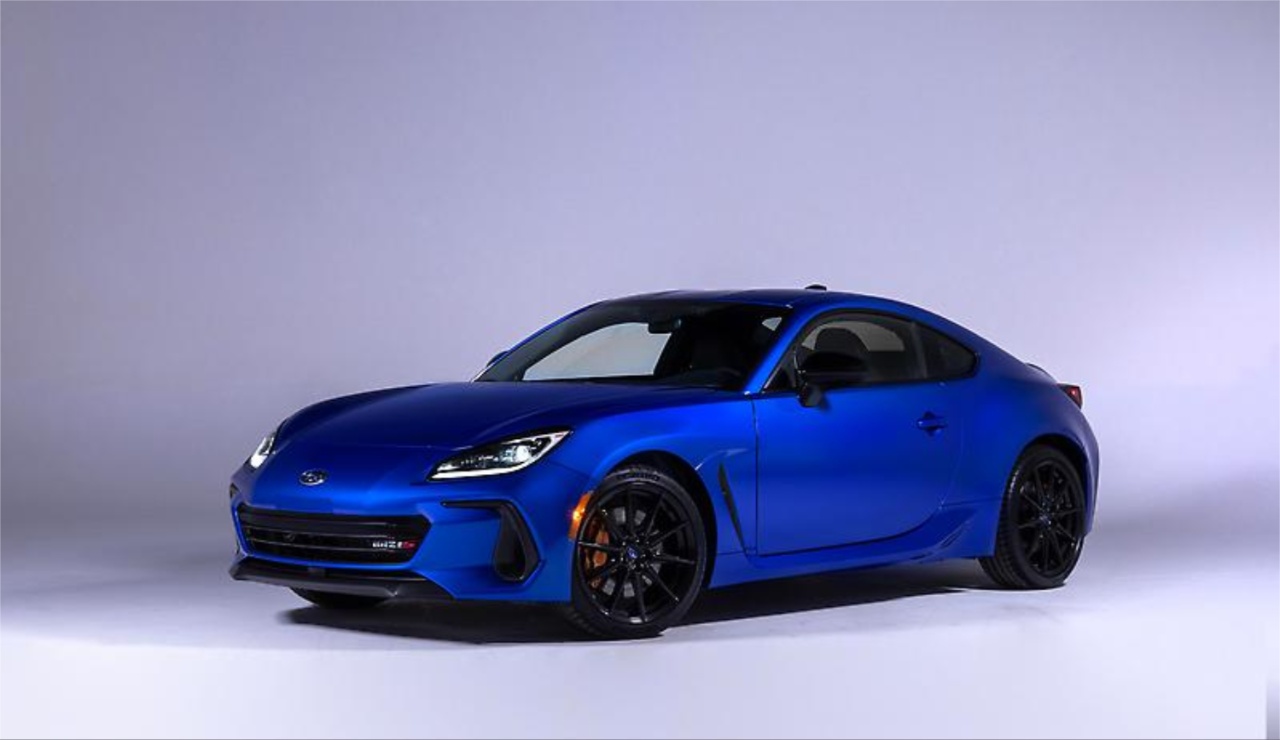 Notably, the Brembo brakes are the same as those included in the 2024 Toyota GR86's Performance package, which includes larger rotors and upgraded pads. In the case of the tS, these rotors measure 12.8 inches at the front and 12.4 inches at the rear, marking an increase of 1.2 and 1.0 inches, respectively, compared to the standard GR86 and BRZ. It's important to note that the Subaru's Hitachi dampers differ from the Toyota's Sachs units, implying distinct suspension tuning between the two models.
Visually, the BRZ tS stands out with unique badging on the grille and trunk lid. Its brake calipers sport a striking gold finish, while the dark gray 18-inch wheels receive subtle design alterations compared to the base model. Inside the cabin, the tS offers a touch of luxury with blue stitching and blue leather accents on the seats, complemented by STI logos on the start button and gauge cluster.
Despite these improvements, the tS retains the standard BRZ's 228-horsepower 2.4-liter flat-four engine. However, it comes exclusively with a six-speed manual transmission. The 2024 BRZ tS will be available in all the exterior color options offered for the base model. Furthermore, it incorporates Subaru's EyeSight driver-assistance features, a new addition to all 2024 BRZs equipped with manual transmissions.
The eagerly anticipated BRZ tS is set to hit the market later this year and is expected to start in the mid-$30,000 price range. Subaru enthusiasts can look forward to an exhilarating driving experience with the return of this performance-focused trim.