The Hyundai Ioniq 6 range for 2024 is stirring up a commotion with considerable price reductions for the upcoming model year. This sleek electric vehicle, which previously held the title of EV of the Year, now has a $4100 lower starting price.
The good news for those on a tight budget is that the base SE trim is now offered for just $38,615 as a result. Further sweetening the deal for potential buyers are price reductions that range from $2450 to $3050 for the various trim levels, which were not forgotten.
You might be wondering what prompted Hyundai to slash the prices of the Ioniq 6. According to a brand spokesperson, this price drop is a direct result of "production efficiencies and scale." Whatever the driving force behind this decision, it's a welcome change for consumers who appreciate the prospect of new cars costing them less.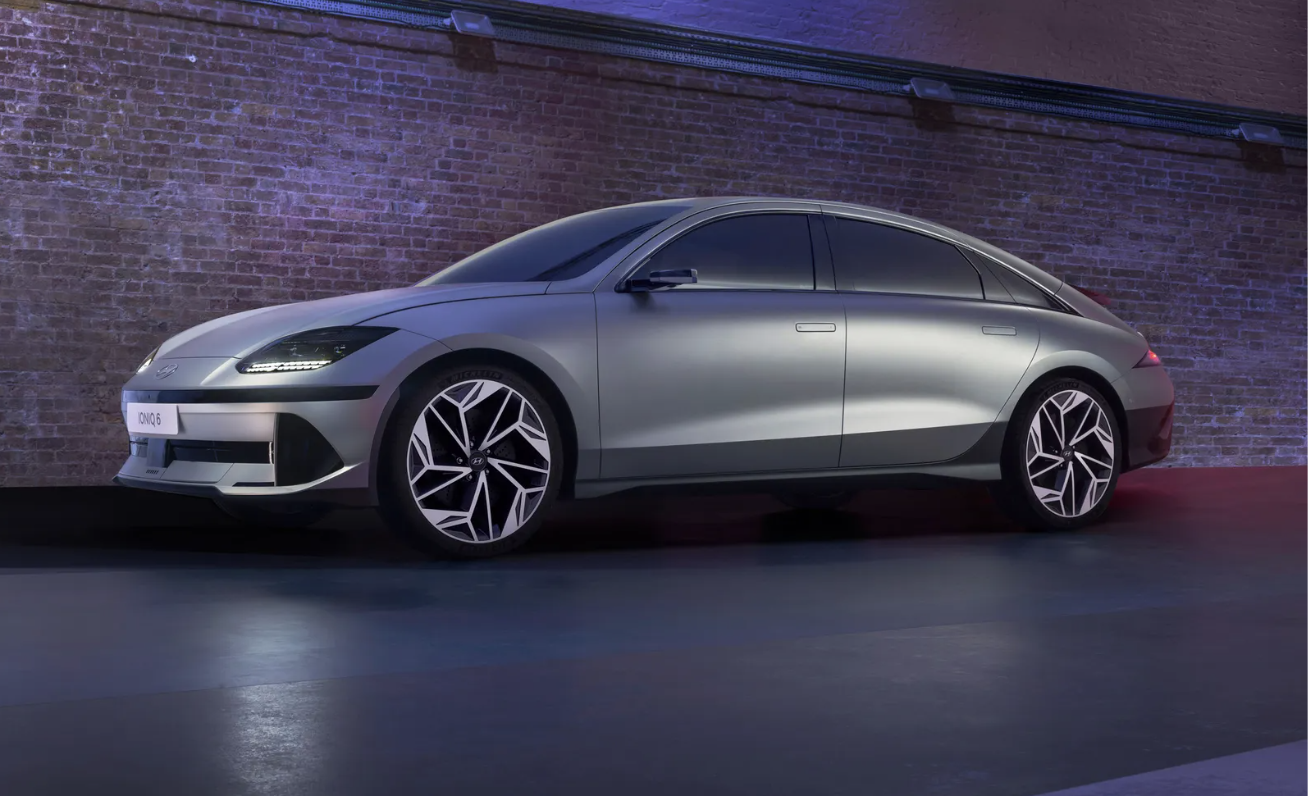 Taking a closer look at the Ioniq 6's price adjustments, the most economical variant is the rear-wheel-drive SE with the standard-range 53.0-kWh battery. For this model, the base price now stands at $38,615. If you opt for the SE RWD with the larger 77.4-kWh battery, you'll be looking at a price of $43,565, and adding all-wheel drive to the mix pushes the price to $47,065. These prices are notably $3050 cheaper than their 2023 counterparts.
Moving up the trim ladder, the SEL and Limited trims cater to those seeking a more luxurious Ioniq experience. For the 2024 models, the SEL RWD starts at $43,565, while the Limited RWD begins at $51,265, both being $2450 less than last year's prices. Even the all-wheel-drive versions of these models come with discounted rates, with base prices of $49,895 and $54,765, respectively.
In terms of range, the Ioniq 6 offers impressive options. With the smaller battery, the 149-hp Ioniq 6 boasts an EPA-estimated driving range of 240 miles. Those equipped with the larger battery for rear-drive configurations can achieve estimated ranges of up to 361 miles, though it's worth noting that opting for 20-inch wheels trims 56 miles off that range.
The same reduction applies to Ioniq 6 models with AWD, which see their 316-mile maximum estimate with 18-inch rims decrease to 270 miles with 20-inch wheels.
To put these numbers to the test, a 2023 Ioniq 6 with a larger battery managed to travel 220 miles on a full charge during a 75-mph highway fuel economy route test. In contrast, a '23 Ioniq 6 SE RWD Long Range (equipped with 18-inch wheels as standard) achieved 270 miles in the same test. While the real-world range tends to be somewhat lower than EPA estimates, it's reassuring to see that the Ioniq 6's new prices align with its appealing cost-saving trend.