American Expedition Vehicles (AEV) excels in enhancing the durability of rugged trucks, and their latest masterpiece for the 2024 SEMA show is the transformed GMC Sierra 2500HD. Originally a standard-cab, long-bed model, it has undergone an impressive AEV makeover, emerging as a heavy-duty overlander.
Introducing the Sierra HD for SEMA
The Sierra HD Grande concept exudes an aura of invincibility as if it could effortlessly plow through a brick wall. This commanding appearance is chiefly attributed to its colossal grille guard, an AEV prototype designed not only to safeguard the headlights but also to host four formidable off-road lights. Beneath this imposing fixture, a robust 12,500-pound ComeUp winch stands at the ready.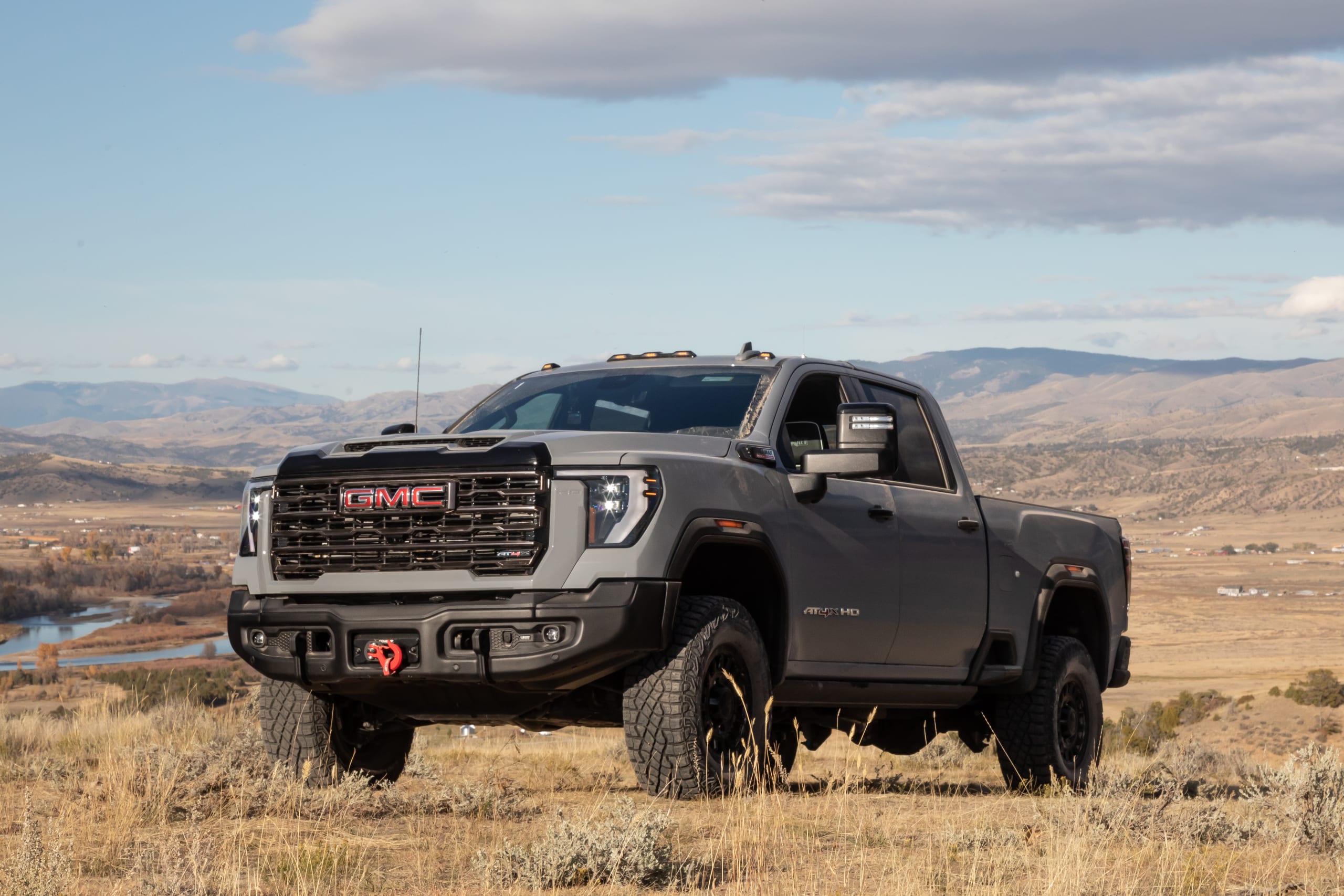 The winch is seamlessly integrated into a steel front bumper, identical to the one featured on the Sierra HD AT4X AEV Edition. In tandem with its rugged sibling, the concept boasts the AT4X suspension, complete with Multimatic spool-valve dampers and a 1.5-inch lift. These enhancements serve as the perfect support system for the colossal 40-inch BFGoodrich all-terrain tires ensconced on Salta XD wheels. And should a tire meet an unfortunate fate, a full-size spare is stashed in the eight-foot aluminum flatbed.
To ensure that the undercarriage remains unscathed during arduous off-road escapades, AEV has thoughtfully affixed sturdy stamped steel skid plates. Complementing the front's steel bumper is a custom steel rear bumper, proudly housing a 9500-pound winch.
Additional accessories include an ARB air compressor and a snorkel air intake, allowing the 6.6-liter V-8 Duramax diesel, which produces a formidable 470 horsepower and a staggering 975 pound-feet of torque, to breathe freely even when the terrain requires wading through water.
The Sierra HD Grande concept radiates an aura of unyielding strength, largely due to its oversized tires and imposing brush guard. The custom paint job and prototype AEV front fender flares are unique elements that set it apart from factory models. While a standard 2024 GMC Sierra 2500HD regular cab starts at just over $47,000, the amalgamation of custom features in this concept renders it truly priceless.