While Dodge may have ceased production of V-8 Hellcats, Ford is not shying away from creating new Mustangs with over 800 horsepower. The stage is set for this exciting development with the introduction of the Ford Performance supercharger kit, making its debut on the Ford Mustang FP800S concept at this year's SEMA show.
The Mustang comes equipped with a naturally aspirated 5.0-liter V-8, boasting 480 horsepower right off the showroom floor. However, this power figure skyrockets to a minimum of 800 horses thanks to the Whipple 3.0-liter supercharger.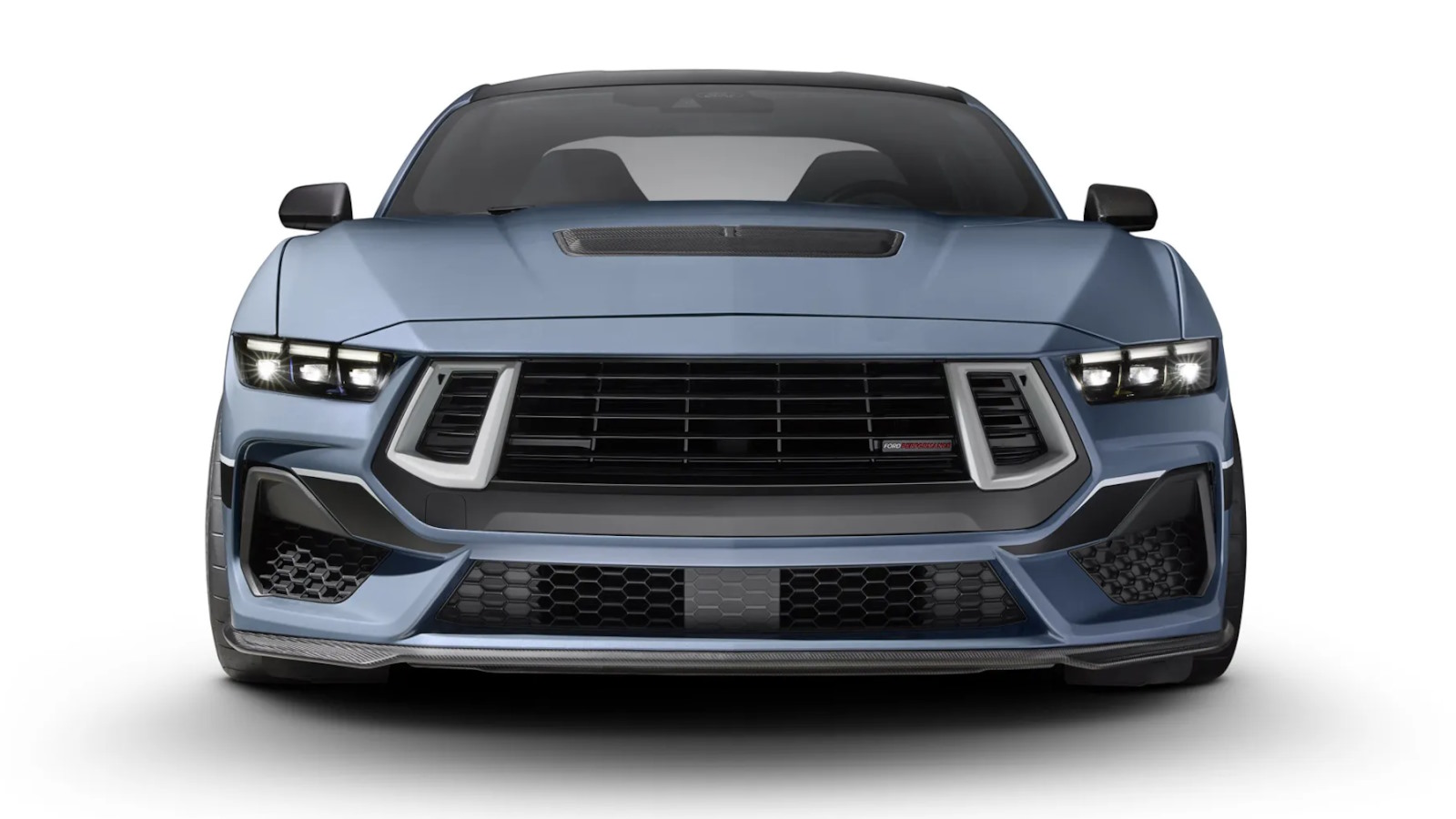 The supercharger upgrade is accompanied by essential enhancements to the air and fuel systems. Ford assures us that this kit is compatible with both automatic and manual transmissions, and a specialized version designed for the Mustang Dark Horse is also in the pipeline.
In addition to its impressive power boost, the supercharger kit is fully compliant with CARB regulations and offers the peace of mind of a three-year, 36,000-mile warranty from Ford Performance. The Mustang supercharger kit is slated for release next year, although the pricing details have yet to be disclosed.
Following in the footsteps of the Ford F-150 FP700, Ford is applying a similar treatment to its iconic pony car. The Mustang FP800S concept not only features the new supercharger but also boasts a Borla Extreme cat-back exhaust system with four 5.0-inch tips. The concept model showcases a lowered ride height, carbon-fiber aero elements, and enhanced half-shafts for added strength.
It's worth noting that the supercharger kit can be acquired separately from the FP800S package, indicating a likely production version in the works. The Mustang concept's aesthetics are a sight to behold, featuring white wheels and matching grille nostrils, along with a bold body-side stripe that exudes a sporty and captivating appearance.