Toyota often highlights the off-road capabilities of its mid-size Tacoma pickup truck, but at the 2023 SEMA show in Las Vegas, they unveiled a concept that takes a different approach. Revisiting the X-Runner name from the past, Toyota introduced the 2024 Tacoma sport-truck concept, focusing on a lowered suspension and increased power, among other modifications.
The Tacoma X-Runner concept is powered by a variant of the larger Tundra's twin-turbocharged 3.4-liter V-6 engine, delivering an impressive 421 horsepower and 479 pound-feet of torque—significantly surpassing the 2024 Tacoma's most potent option, a 326-hp four-cylinder hybrid.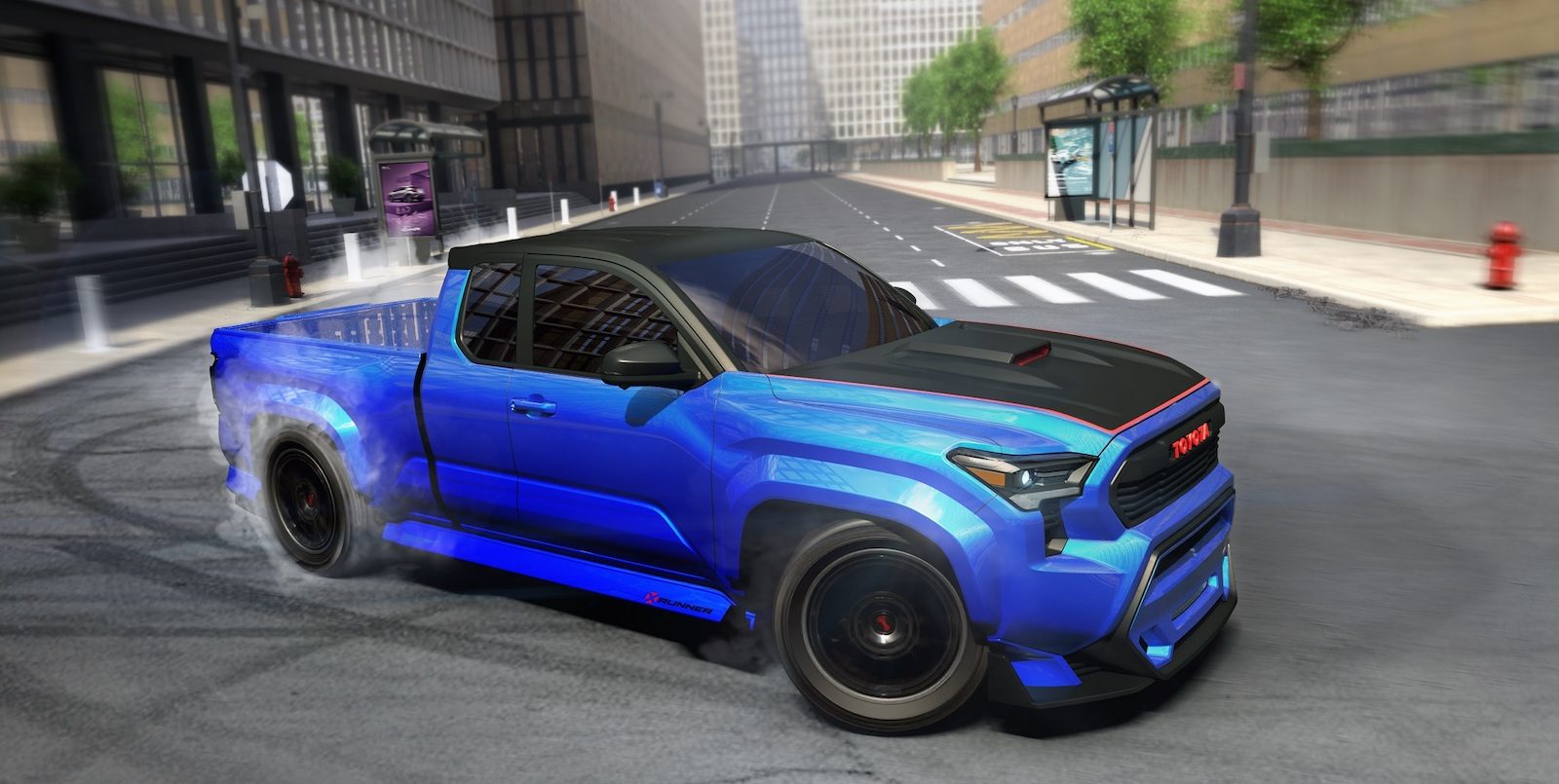 To enhance its performance, it incorporates a solid axle from the Tundra with a 4.30:1 final drive and an electronic locking differential that distributes torque to the rear wheels. Notably, the exhaust pipe now exits just below the truck's rocker panel.
Beneath the eye-catching exterior, the Tacoma X-Runner features air suspension borrowed from the Tundra, which allows the Tacoma to maintain a lower profile while still accommodating cargo. The team behind this project adjusted the length of the control arms to suit the Tacoma's lowered stance.
Toyota also reinforced the frame and widened the car's track width by approximately three inches. Stiffer springs and 2.5-inch Bilstein shocks are equipped at all four corners. The truck rides on Lacks Enterprises 21-inch carbon-fiber wheels with forged aluminum centers, shod with Michelin 285/45R21 Sport Tires.
The show truck boasts the same Speedway Blue finish as the original Tacoma X-Runner from the 2004 Chicago Auto Show. While it's unclear whether this hints at a potential production version of the truck with a similar performance package, enthusiasts would undoubtedly be thrilled to see such a concept hit the streets in the near future.