Bidding farewell to treasured sports vehicles is always a difficult moment, and the Audi TT is no exception. This famous car will be retired after the 2023 model year, leaving us with happy memories of its three-generation history that started in 1999. To commemorate the conclusion of the TT's remarkable voyage, Audi has developed a special send-off version, while the remaining inventory remains on dealer lots waiting to be owned by new owners.
Produced in limited quantities, the Audi TT Final Edition roadster is a pleasure to behold thanks to its gorgeous Goodwood Green pearl colour, which pays homage to the original TT. Palomino Brown upholstery, which pays homage to the classic style of the original TT with baseball stitching on multiple surfaces, combines exquisitely with this sophisticated external finish. The Final Edition, however, includes a special range of features not available in other TT versions, so its uniqueness doesn't stop there.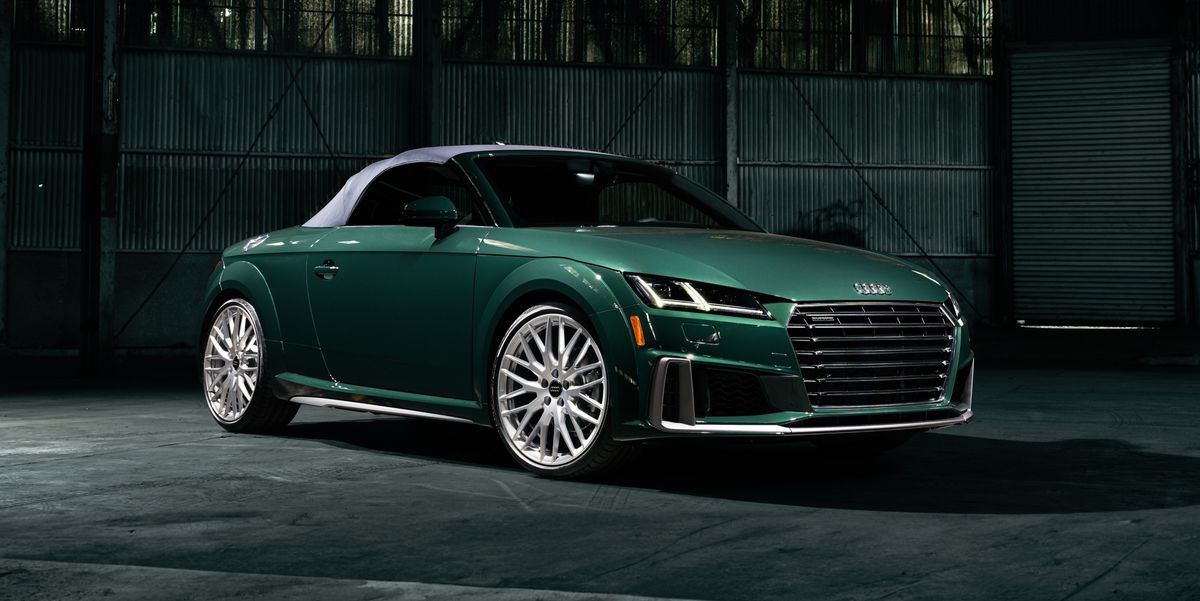 Inside the cabin, passengers are treated to a luxurious Palomino Brown leather package adorning parts of the door panels and the center console. The one-of-a-kind floor mats underfoot add an extra touch of sophistication. Carbon-fiber trim accents further enhance the interior's appeal, while the steering wheel cover and gauge-cluster hood are wrapped in black leather for a premium look and feel.
The Audi TT Final Edition roadster doesn't just impress with its interior; the exterior also stands out. Its eye-catching pearl green paint is perfectly complemented by silver multispoke 20-inch forged wheels, which ride on adaptive dampers, ensuring a smooth and agile driving experience.
The front bumper, side skirts, and rear bumper are adorned with matte gray accents, adding a touch of sophistication. Raising the roof reveals a stylish gray cloth top that adds to the overall aesthetics.
For those who want to own a piece of automotive history, the 2023 Audi TT Final Edition roadster is currently available for purchase. However, it's essential to act quickly, as only 50 units are allocated for the U.S. market, each priced at $68,895. Don't miss the opportunity to own a piece of the Audi TT's remarkable legacy in this exclusive Final Edition model.