Honda's optimistic view on hybrid technology is demonstrated by the substantial changes made to the 2023 Honda Accord lineup. Interestingly, the top-tier model of the previous generation Accord's powerful 2.0-liter turbocharged engine has been replaced by a hybrid drivetrain. We are forced to accept it for our year-long, 40,000-mile test drive because it powers four of the six available trim levels.
Introducing our 2023 Honda Accord Touring Hybrid, ladies and gentlemen. This top-of-the-line trim, which costs $38,985, has few options, mostly just your choice of exterior colour and a few accessories that are installed by the dealer. This specific vehicle has the free Canyon River Blue color option.
Among the many standard features that set the Touring trim apart from the rest of the Accord lineup are rain-sensing wipers, wireless charging, front and rear parking sensors, a head-up display, and Low-Speed Braking Control, a system that uses sensors on the front and rear bumpers to alert the driver and help mitigate low-speed collisions.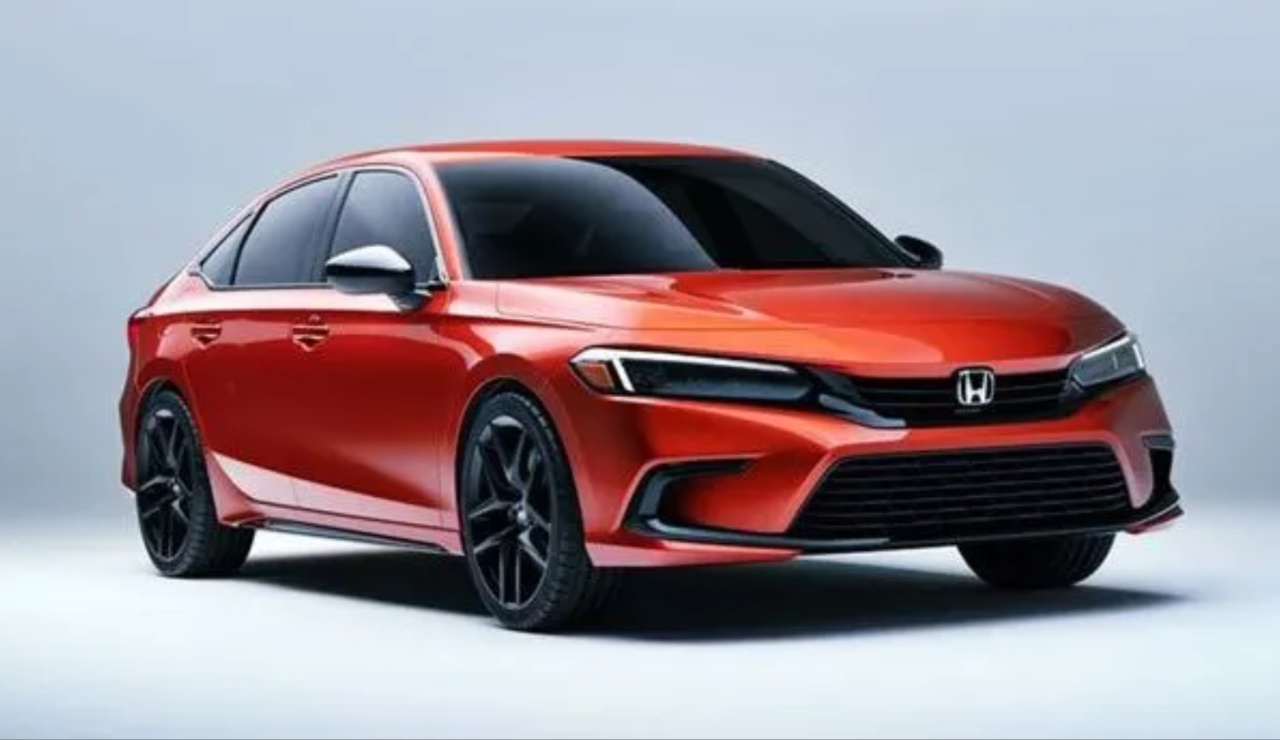 The heated front and rear outboard seats will definitely become a pleasant luxury as we approach the cooler months, and the ventilated front seats will be especially helpful during the hot summer days. It's important to note that the heated steering wheel is noticeably missing and is a feature exclusive to the Canadian market. We would gladly exchange the heated back seats for a heated steering wheel, Honda, even before our friends in the north could say "sorry."
We followed the break-in guidelines throughout the first 600 miles of our test drive, not accelerating suddenly or fully and not applying severe brakes for the first 200 miles. We were able to admire the interior's simple yet practical layout throughout this time. It's amusing, in a way, to praise Honda for relatively commonplace elements like shift levers, volume dials, and physical climate control buttons. Still, these capabilities are a breath of fresh air, given how common touch-sensitive switches are in the market.
We found an option to block permissions for built-in third-party applications while navigating the menus to adjust gauge-cluster settings, audio preferences, and keyless entry behavior. This is a useful feature at a time when protecting digital privacy is becoming more and more difficult. Crucially, you can still use Android Auto and Apple CarPlay with privacy because this doesn't interfere with their use.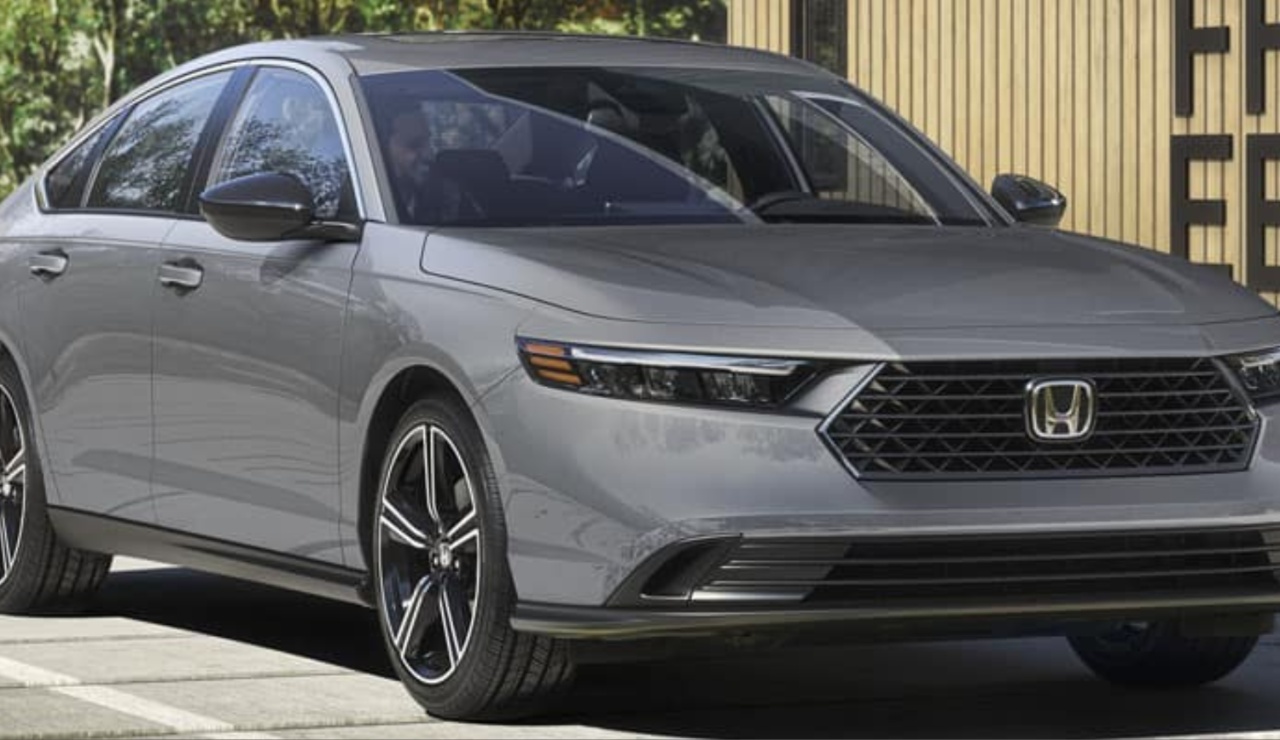 The simplicity of the cabin is mirrored in the driving experience on the road. The front wheels of the hybrid powertrain are driven by a 146-horsepower engine, an 181-horsepower electric motor, or a combination of the two, with a maximum combined output of 204 horsepower. Recovered braking energy is stored in a 1.1-kWh battery, allowing for up to 20 mph of all-electric driving. Surprisingly, the Accord's transmission is unique in that it doesn't require a conventional transmission because it is mainly powered by an electric motor. It switches between power sources smoothly, and for those who wish to keep an eye on it, a display is provided.
The engine revs to produce electricity under acceleration, giving the impression of a conventional automatic gearbox with seamless gear shifts. Interestingly, the function of the brake pedal conceals the regenerative braking mechanism.
Thanks to its 12.8-gallon fuel tank, the Accord Touring's engine operates silently at highway speeds, giving it a quiet and comfortable car with a remarkable EPA highway rating of 41 mpg and an estimated interstate road trip range of 520 miles. Although hybrid vehicles generally use more gasoline when traveling long distances, the Accord achieves an amazing 46 mpg in the city, which adds up to a fantastic 44 mpg combined rating. We will compare this to our actual fuel efficiency over 40,000 miles.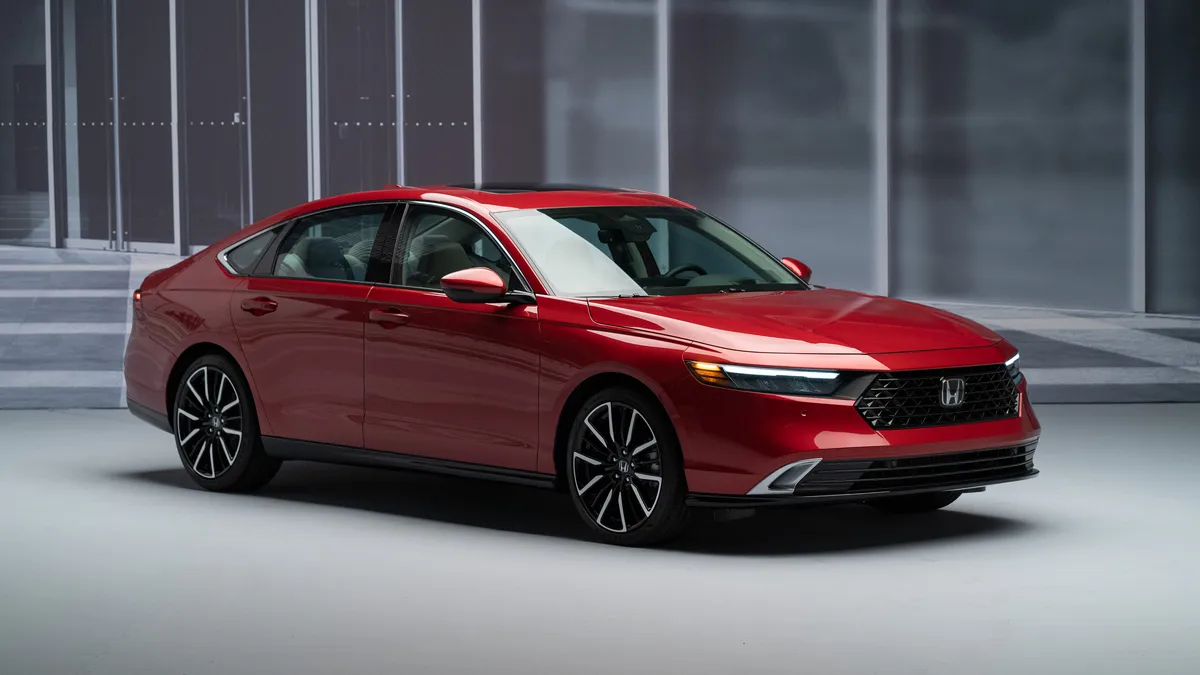 The shift paddles that provide multiple settings for regenerative braking and the exterior pedestrian alarm sound while operating in EV mode at low speeds are the only subtly hinting at what's going on underneath the surface. It takes a few seconds to set the paddle adjustment, and it must be done every time the car is started or moved out of the drive. Nonetheless, this function gives drivers the chance to adjust regenerative braking and lessen traffic congestion.
We drove our 3525-pound Accord to the test track after the break-in period, and it reached 60 mph in 6.5 seconds and finished the quarter-mile at 91 mph in 15.2 seconds. Though these times are more than a second slower than the previous turbo 2.0-liter Accord, it's still very nearly identical to the performance of an Acura Integra Type R that we tested in 1997. Furthermore, the Accord Touring outperformed the previous Type R with an astounding 0.90g on the skidpad, outweighing its 0.88g effort.
Finally, we can say that the 2023 Honda Accord Touring is getting along well for its yearlong test drive. Its 37-time appearance in our 10Best list attests to its extraordinary attributes, but recognition like this also raises expectations. It still has to be seen how smoothly it will function for 40,000 kilometers. To what extent will we be envious of our Canadian rivals' heated steering wheels? The answers will come in time.