Today, much like the 1980s, city traffic remains a frustrating challenge. Commuting through gridlocked streets is universally unpopular, and even in places with robust public transportation systems, it's often an inevitable part of daily life.
The reason is simple: to access a bus or subway, you must first reach the station, and many people opt to use their cars for that part of the journey. Various organizations and companies have attempted to tackle this "first mile/last mile" issue over the years, with mixed results. Now, Honda is taking another shot at it.
Over 40 years ago, Honda aimed to alleviate Tokyo's traffic congestion with the introduction of the folding Motocompo scooter. The concept was ingenious – you would park your vehicle several miles away from your workplace, unfold this compact two-wheeler, and complete the journey.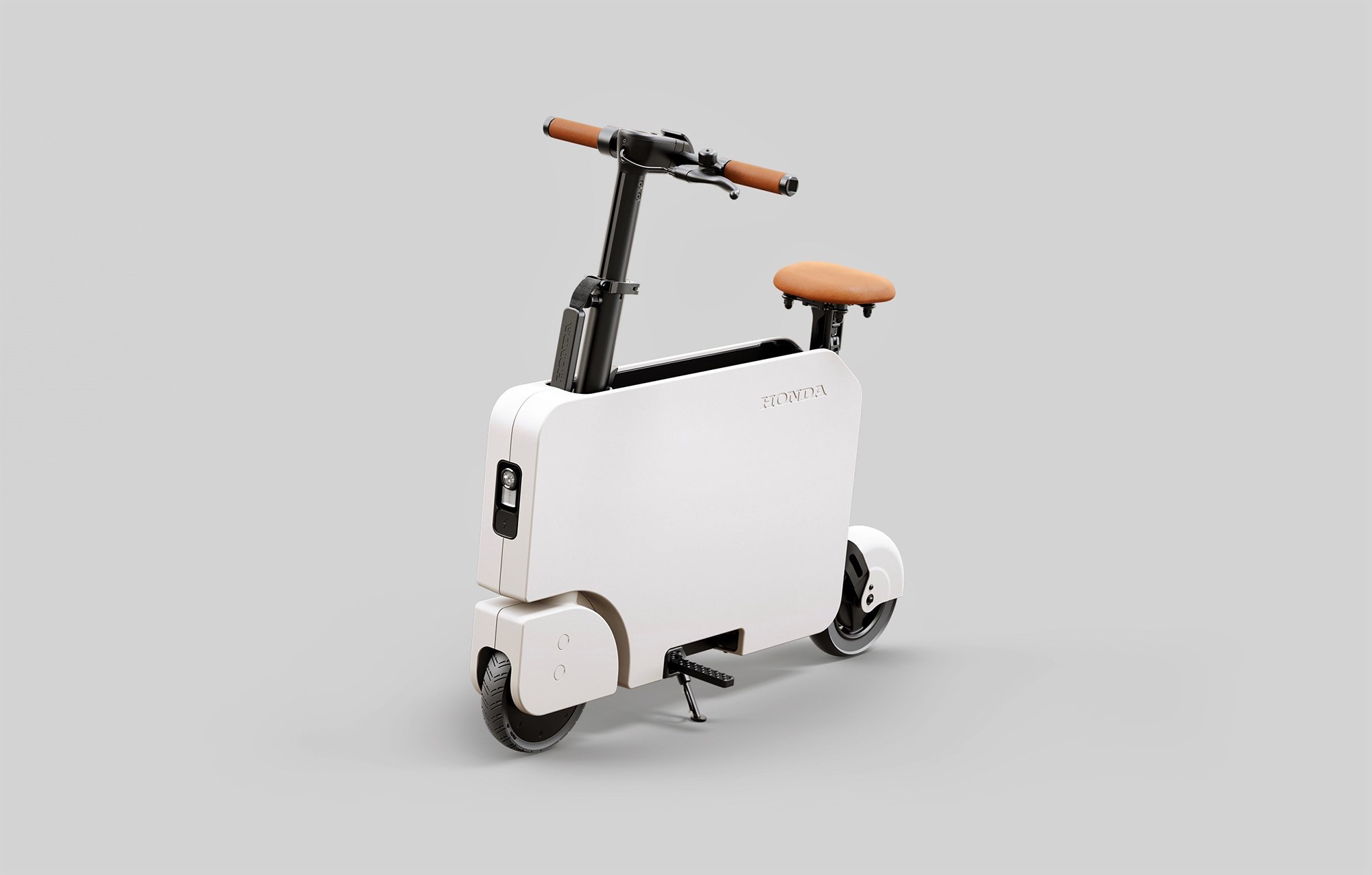 This seemed particularly promising in Japan's densely populated urban areas. Honda even designed the Motocompo to fit into a special trunk compartment in their contemporary City hatchback. However, they only sold the Motocompo in Japan and discontinued it in 1983 after just a two-year run.
Interestingly, the Motocompo has gained newfound popularity, especially among enthusiasts of vintage Japanese Domestic Market (JDM) vehicles. With urban mobility concerns still looming, Honda's design team decided it was time to revisit the concept.
Introducing the Honda Motocompacto – a modern take on the original. Like its predecessor, it's a scooter with a seat that can be folded and stowed in the back of a regular hatchback. However, the Motocompacto benefits from four decades of technological progress, making it a significant improvement.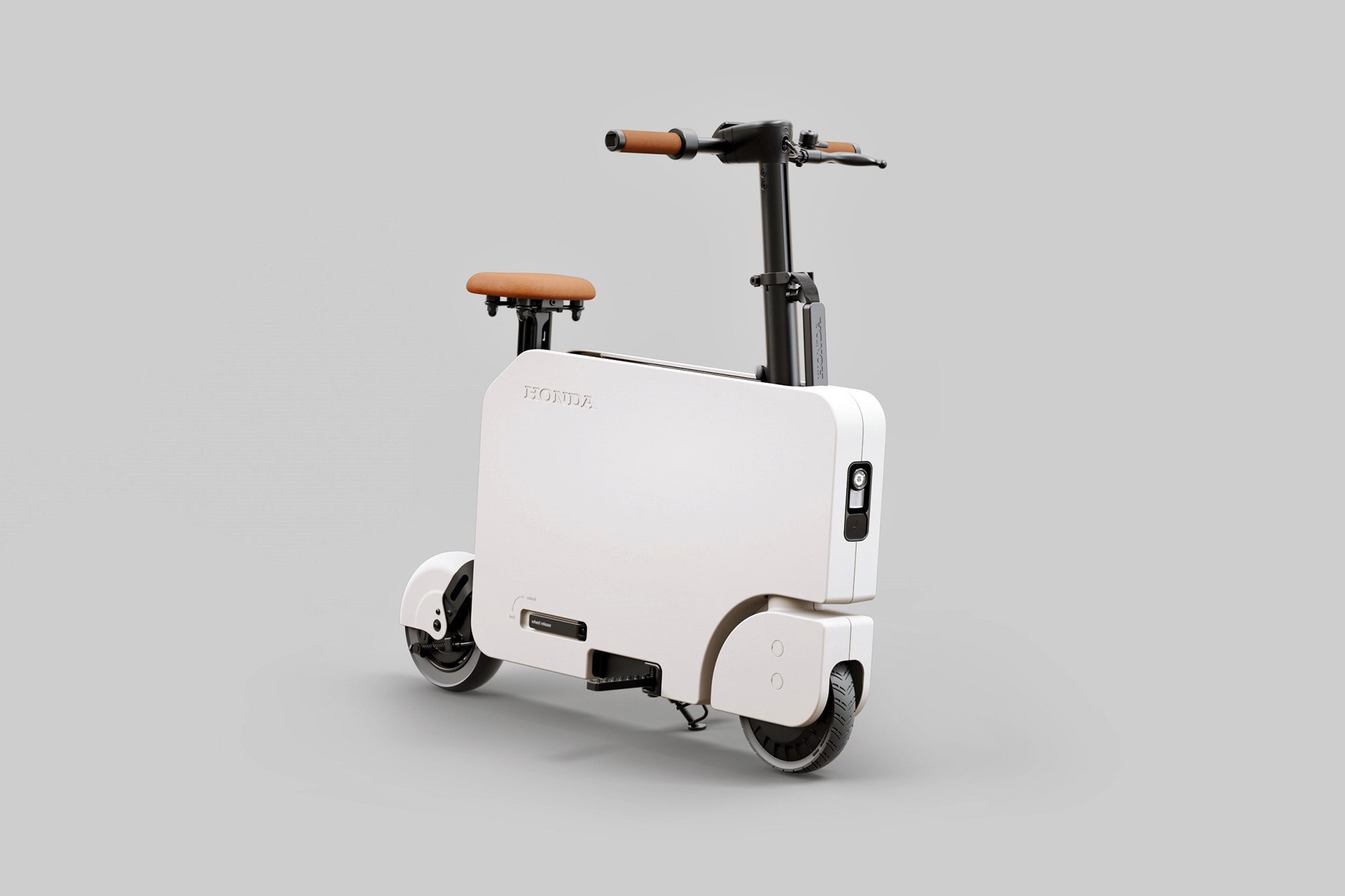 The Motocompacto is even more compact than its '80s inspiration, with a 3.5-inch shorter wheelbase, nearly four inches narrower, and a significantly shorter overall length when unfolded. It also folds down more neatly into a smaller volume. It takes up roughly 18 percent less space than a carry-on suitcase, which is often used as a measure of cargo capacity. Weighing just 41.3 pounds, it's easy to carry with one hand.
Among the major modifications is the installation of a DC electric motor that powers the front wheel in place of the Motocompo's 49-cc two-stroke carbureted single-cylinder engine. An integrated lithium-ion battery pack is now housed in the scooter's body, offering onboard storage for small goods like a laptop. With a top speed of 15 mph, the Motocompacto is not as powerful as the Motocompo, but because of its small size and modest speed, it can be used in bicycle lanes where municipal laws permit.
Apart from its functional design, the Motocompacto provides an enjoyable and agile riding experience. Its tiny size and lightweight design make it very easy to operate, and its controls are precisely calibrated.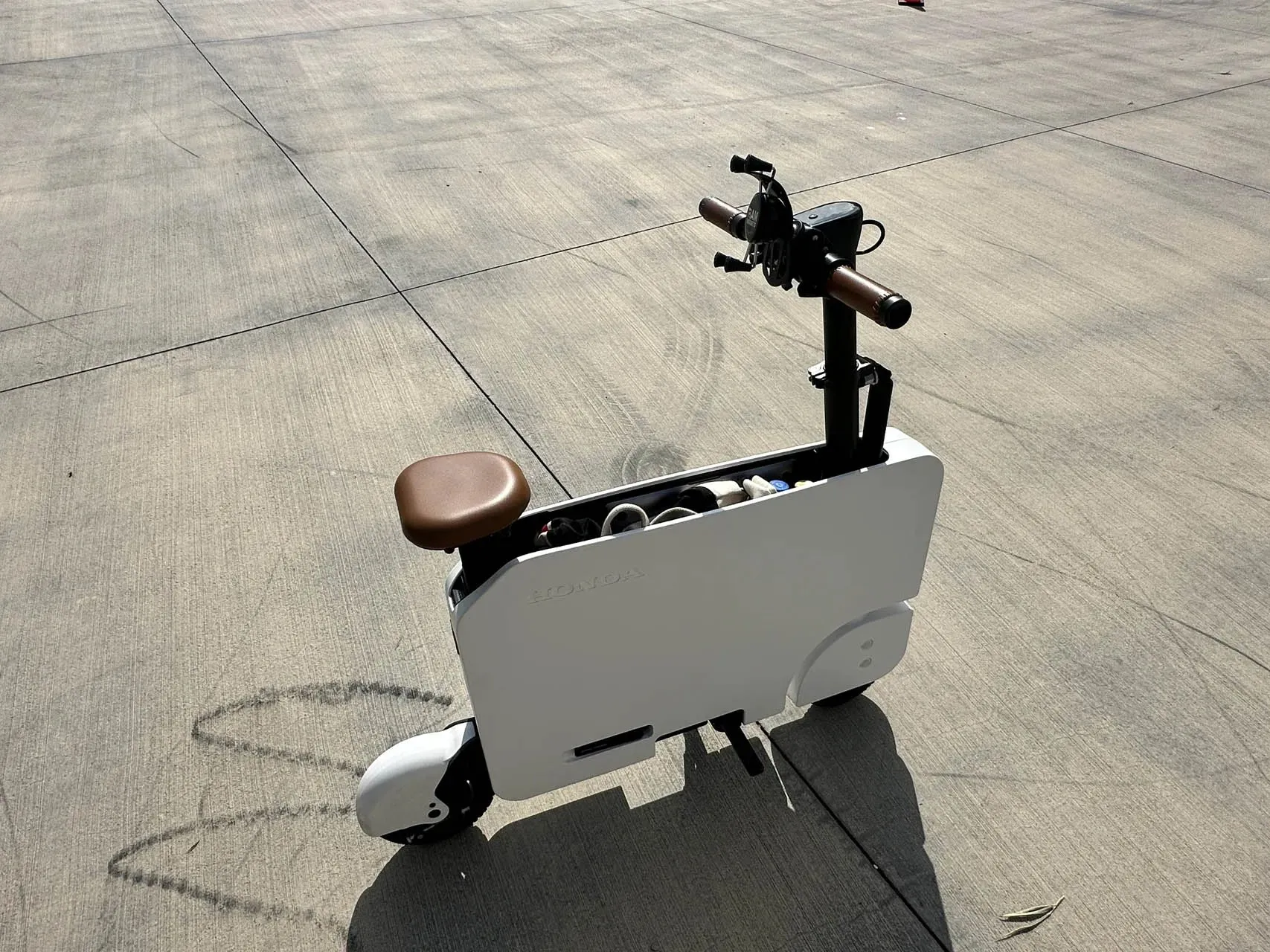 Although the scooter lacks suspension, seat dampers and tire compositions are intended to lessen impacts and vibrations. The scooter can be stopped with ease thanks to the cable-operated drum brake at the back, and stability is maintained by its lightweight construction and rear-weight distribution.
It's crucial to keep in mind that the Motocompacto is a "first mile/last mile" option meant to supplement other forms of transportation, even though its 12-mile range may appear constrained when compared to some other e-bikes. It's perfect for traveling to train stations and around college campuses, and storing it is made simple by its small size.
At $995, the Motocompacto is a cost-effective substitute for conventional scooters and e-bikes, providing a reliable, useful, and enjoyable option for city transportation. For added customization, extra accessories like stickers and decals are offered.
Though its long-term effects are still unknown, the Motocompacto has already attracted interest from prospective customers, and the fact that it can be found online or at nearby Honda/Acura dealers bodes well for the device's future. City traffic jams may soon disappear if choices like the Motocompacto are available.