Since its introduction into the Japanese market in 1955, the Toyota Crown has enjoyed a storied and illustrious history. Despite a brief stint in the US market from 1958 to 1972, it made a triumphant return in 2023 with the launch of the groundbreaking 2023 Toyota Crown. This innovative sedan pushes the boundaries of what is traditionally expected from a standard sedan.
Toyota has ambitious plans to expand the Crown family in North America by venturing into the world of SUVs, and they've offered a tantalizing glimpse with teaser photos ahead of its official debut on November 14. Adding an element of mystery, there's a U.S. trademark application for the name "Crown Signia," potentially hinting at the title for this forthcoming model, as revealed by the Australian publication CarsGuide.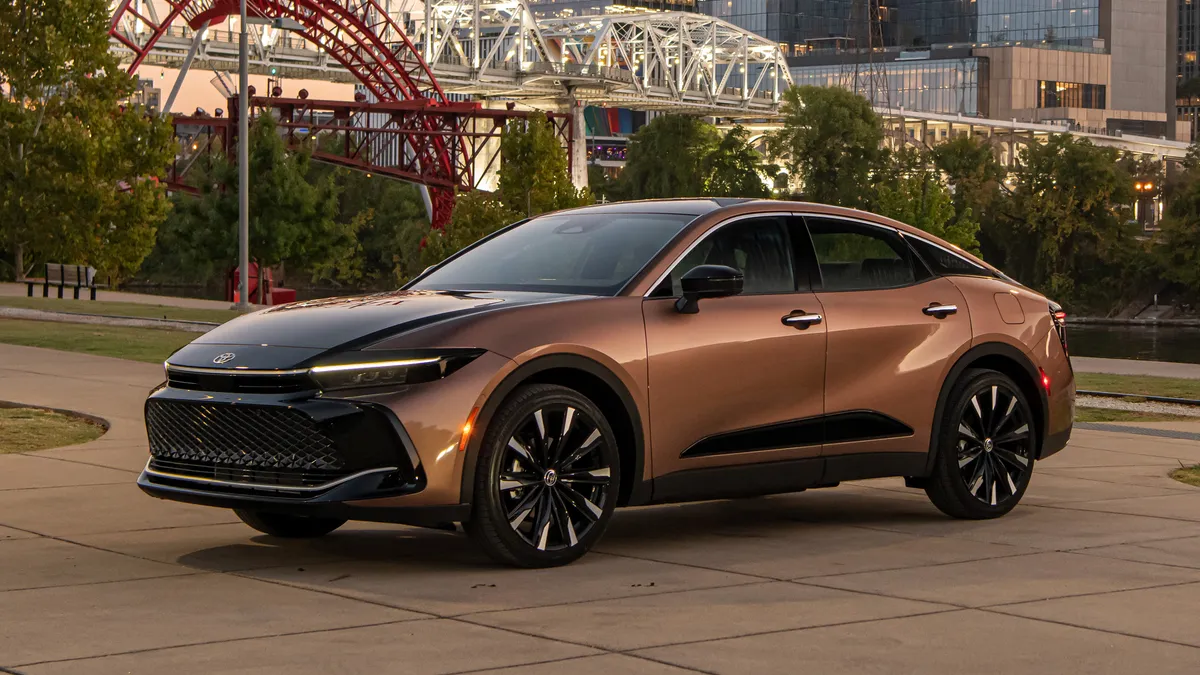 "HEV" and "AWD" emblems, signifying a hybrid electric car with all-wheel drive capability, were visible in the first teaser image. Later photos offered a closer look, revealing the tailgate's design components as well as the unique Crown emblem.
With their promotional language, Toyota's marketing department seems to have gone all in, stating that "With All-Wheel Drive, this hybrid electric mid-size SUV goes beyond what's expected." Granted that most mid-size SUVs come standard with all-wheel drive, this statement may be a bit exaggerated, but let's move past that. Crucially, Toyota has formally stated that this enigmatic SUV will, in fact, have all-wheel drive, a hybrid motor, and mid-size dimensions..
Despite the lack of information, there is cause to think that we may have a sneak peek at the design of this new SUV. Toyota debuted a range of new worldwide Crown models more than a year ago, with more traditional styling than the high-riding sedan that is now offered in the US market. Of them, the yellow one, called a "Crown Estate," had dimensions similar to those of a mid-size sport utility vehicle.
This specific Crown model features large wheels, a front pillar, a sleek blacked-out top, small overhangs, and a front lighting signature that seems to be modelled after the Ferrari Purosangue.
If our eyes are not playing tricks on us, the teaser image's tailgate closely resembles the concept's, with slender taillights and matched bumper and license plate holder curves. The whole unveiling of this fascinating car is rapidly approaching, with Toyota scheduled to present all the specifics at the next L.A. drive-in next week.