With the next-generation Panamera scheduled to make its grand presentation on November 24, Porsche is preparing for a major makeover of its well-liked vehicle. We got the chance to test drive a camouflaged prototype of this elegant four-door beauty earlier this year, and it pleased us with its quick acceleration and steady stability throughout lengthy highway drives.
Porsche decided to give us a sneak glance at the interior of the 2024 Panamera in reaction to the favorable responses and mounting anticipation, and it looks every bit as classy and intuitive as we'd hoped.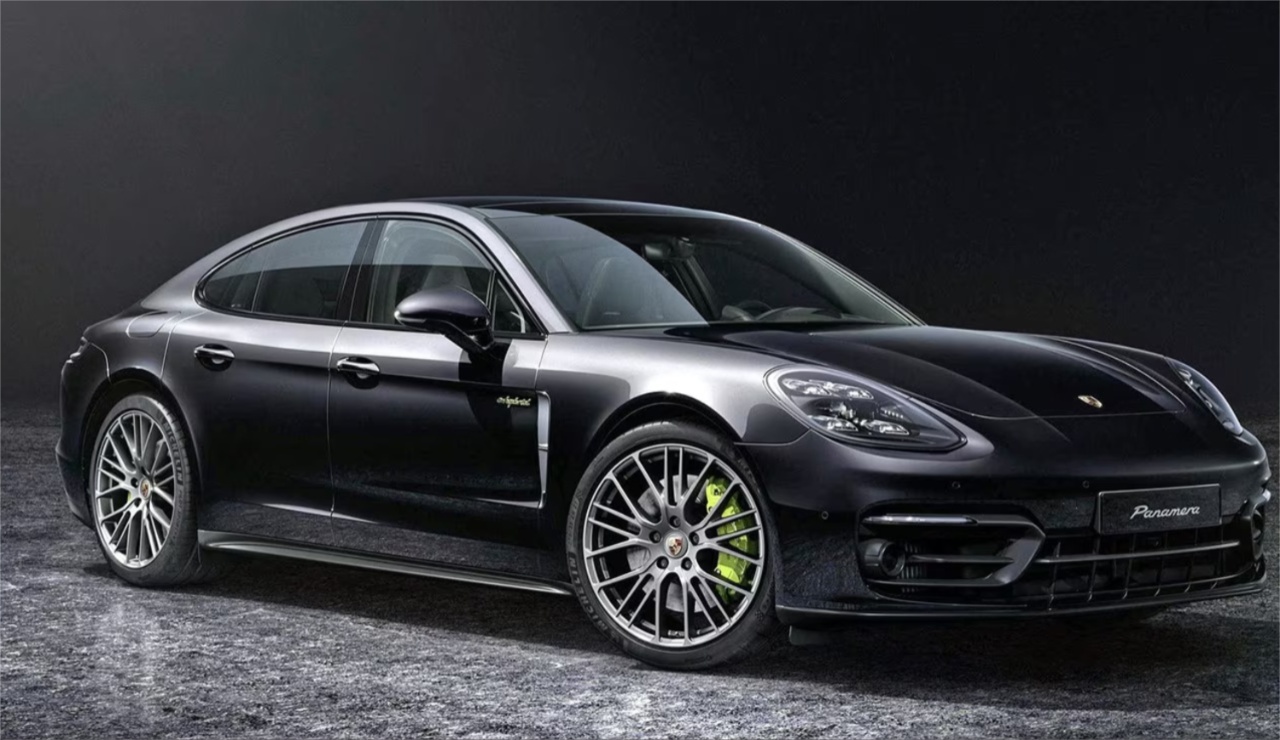 Porsche claims that a "driver-centered" design process was used to create the interior of the 2024 Panamera, using important lessons learned from the electric Taycan model. The way the controls for driving are arranged is one of its most notable aspects; they have been cleverly grouped around the steering wheel to guarantee convenience of use when driving.
The drive-mode selector and gauge-cluster toggle switch are carefully positioned on the steering wheel in this well-known Porsche configuration. The gauge cluster itself has a gorgeously curved form, and this central hub makes it simple to operate an optional head-up display.
The 2024 Panamera follows the Taycan's lead by moving the gear selector to the dashboard, where it is shrewdly positioned between the gauge cluster and the center touchscreen.
With a combination of tactile buttons and touch-sensitive inputs, the climate controls are now housed in a more roomy center console, thanks to this modification. Moreover, the air vents have eschewed their conventional fins in favor of complete electronic control, which allows users to customize climate control settings. For increased convenience, Porsche has also enlarged the center storage bin.
The primary touchscreen's precise dimensions are unknown, however, it is joined by a second screen that is placed in front of the passenger and has similarly unknown measurements. As an optional feature, this dual-screen configuration has grown in popularity and can be found in cars like the 2024 Mercedes E-class and Jeep Grand Wagoneer.
Not only do rear-seat passengers have their own screen to customize their ride, but they can also access climate settings, audio selections, and seat comfort. Furthermore, the dashboard still features an analog clock, and a notable first for Porsche is ambient lighting that covers the whole panel width.
Porsche is introducing better seat foam materials in an effort to improve passenger comfort. To improve ergonomics for backseat passengers, a "newly contoured rear seat system" has been added to the Executive models with a long wheelbase.
Porsche is notably making a progressive move with the Panamera, as it now offers non-leather upholstery alternatives. Among these materials are Pepita fabric, commonly called houndstooth, and Race-Tex, a sporty microfiber that features a portion of recycled polyester.
Anticipation for the complete unveiling of the 2024 Panamera will grow with the release of additional information at the end of this month, which will include the dimensions of the two front touchscreens.