We've always had a soft spot for the kind of car-related antics that leave you shaking your head and wondering, "What on earth were they thinking?" That same offbeat spirit led us to stage a showdown among four rental cars back in 2011, complete with a reverse hot lap.
Fun fact: that Lincoln Town Car turned out to be surprisingly speedy in reverse. Now, it seems the folks at Rimac share our fondness for unconventional driving, as they've just smashed a new world record with their electric hypercar, the Nevera.
Rimac took the Nevera to the Automotive Testing Papenburg facility in Germany for this audacious feat. Test driver Goran Drndak was at the helm, guiding the car to an incredible 171.34 mph—in reverse.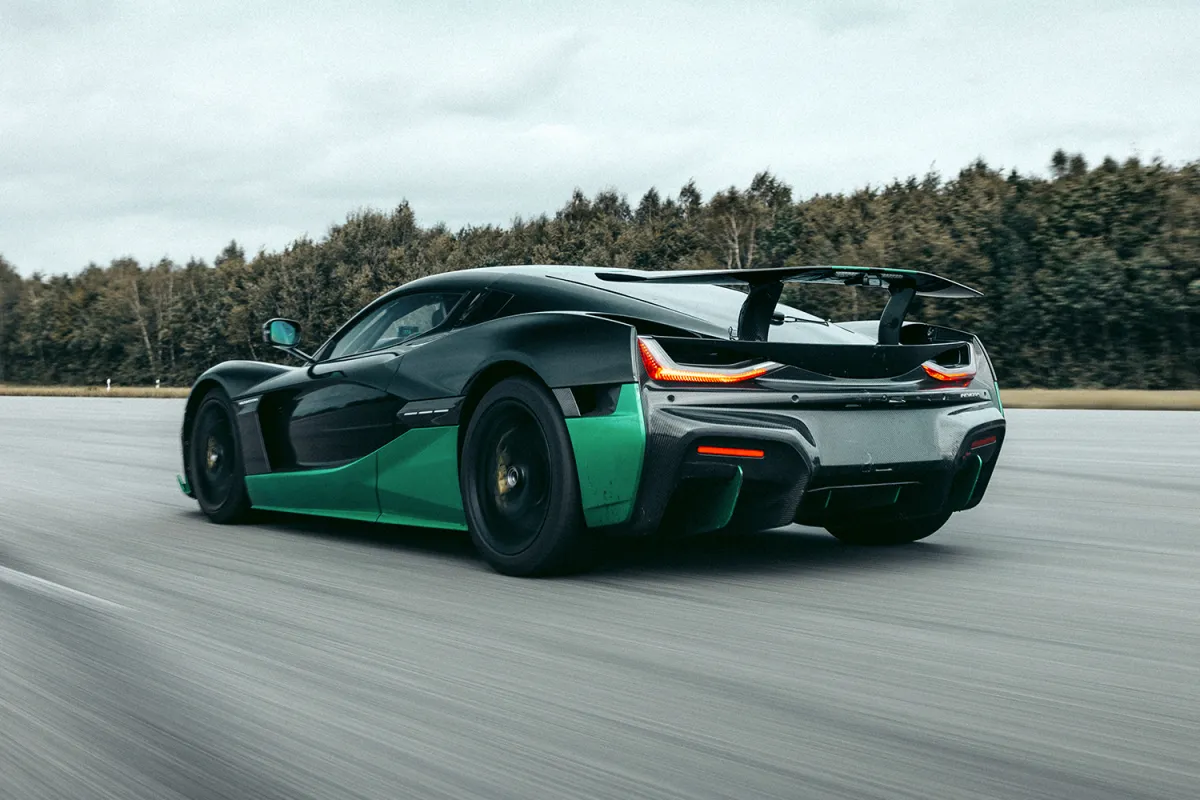 Drndak described the experience as surreal for the Nevera, saying, "On the run itself, it definitely took some getting used to. You're facing straight out backward, watching the scenery flash away from you faster and faster, feeling your neck pulled forwards in almost the same sensation you would normally get under heavy braking."
The key to this remarkable achievement lies in the Nevera's unique drivetrain. Unlike traditional transmissions, the Nevera boasts four individual motors that can propel the car in both forward and reverse directions without any inherent limitations.
These same motors, responsible for propelling the Nevera to its world-record 256 mph earlier this year, prove equally capable in reverse. The challenges, however, shift to stability and aerodynamics.
Matija Renić, the chief engineer of the Nevera, humorously recalled how the idea for this record emerged during the car's development. "It occurred to us during development that Nevera would probably be the world's fastest car in reverse, but we kind of laughed it off," Renić said. "The aerodynamics, cooling, and stability hadn't been engineered for traveling backward at speed, after all."