In its third year on the market, the Maserati MC20 is set to dazzle enthusiasts with the introduction of its inaugural limited edition, the MC20 Notte, which translates to "Night" in English. Maserati, known for its penchant for the dramatic, declares that the Notte pays homage to the audacious spirit propelling the Trident brand forward.
Regrettably, for those anticipating a performance boost, the Notte edition is purely a visual treat, offering no enhancements under the hood. This exclusive variant boasts a striking matte black "nero essenza" exterior. The iconic trident on the front, side logos, and Maserati script on the back has undergone a transformation from silver to matte white gold, reigniting the brand's motorsport legacy—talk about theatrics!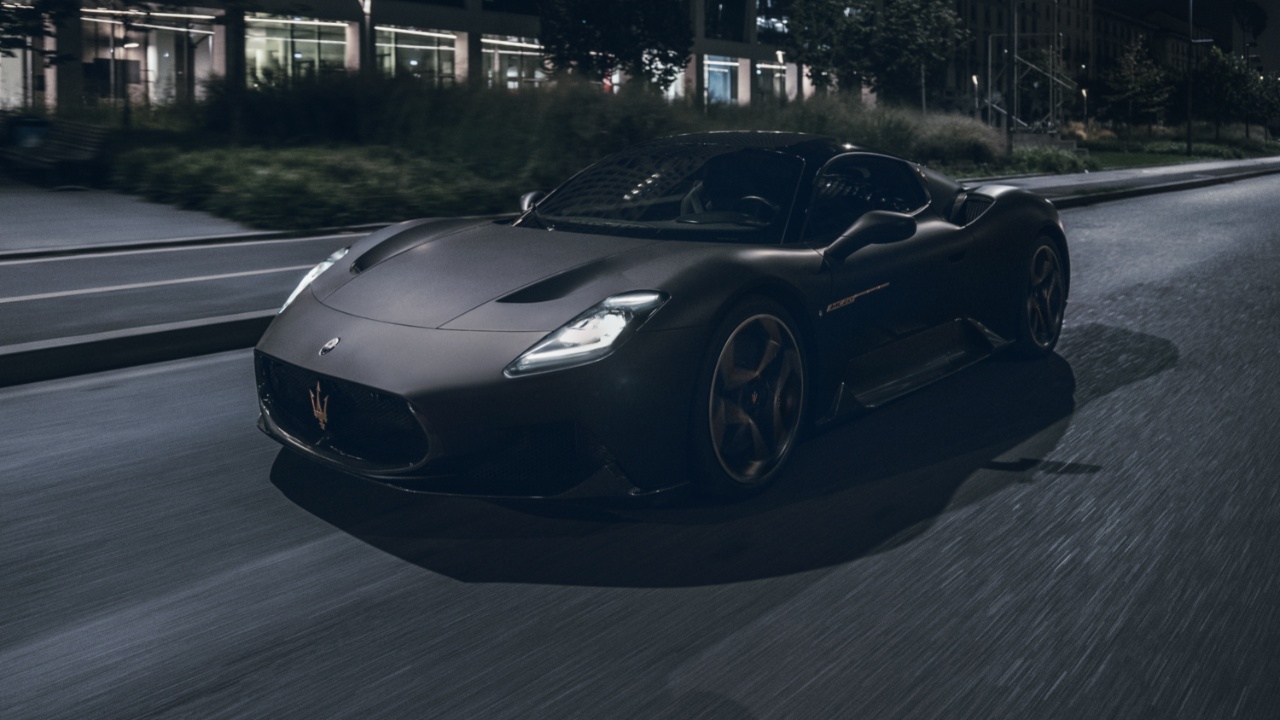 The special edition MC20's wheels have also undergone a makeover, featuring a matte white gold accent to complement the overall aesthetic. The brake calipers, following suit, have been coated in black. While this curated appearance adds a menacing edge to the MC20, one might argue that a personally customized model would be more distinctive than one of only 50 units worldwide. But hey, different strokes for different folks.
Inside the Notte, the theme persists with black-and-gray microsuede and eye-catching yellow stitching. A commemorative plaque positioned between the headrests proudly displays "UNDA DI 50," serving as a constant reminder of the exclusivity of your purchase.
Maserati is keeping the Notte edition truly limited, with only 50 units available globally. Pricing details are yet to be unveiled, but it's safe to assume that the exclusivity comes with a price tag higher than the base MC20's approximately $215,000.