We're becoming increasingly familiar with Toyota's Crown series in the U.S. The Japanese automaker has introduced the Crown sedan to our market, and there are plans to bring a Crown SUV, possibly named Crown Signia, in the near future. In Japan, the Crown lineup is even more diverse, and Toyota has just unveiled the latest addition known as the Crown "sedan type."
This particular model aligns more closely with the traditional form of the Crown nameplate—a large luxury sedan featuring rear-wheel drive and a classic design. The new version introduces a slightly more dynamic aesthetic compared to previous Crowns, resembling the hydrogen-powered Toyota Mirai.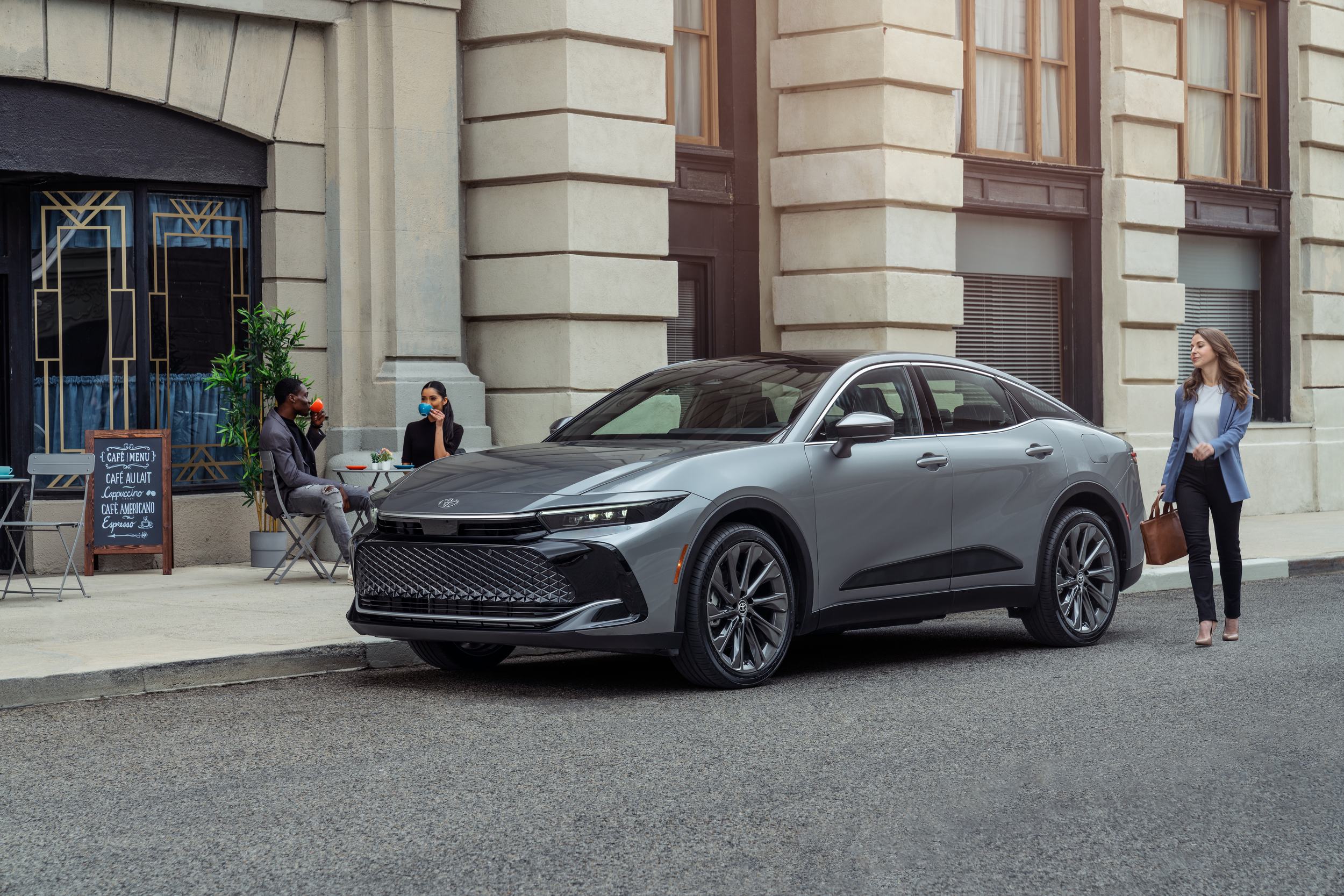 With an elongated wheelbase, the sedan boasts a spacious rear seat that can be customized with chauffeur-friendly options like large rear headrests and a sunshade.
Under the hood, the Crown sedan comes with a standard hybrid powertrain featuring a 2.5-liter gasoline engine. Toyota describes this as a novel configuration incorporating two electric motors and a geared transmission, diverging from the planetary gearset used in other Toyota hybrid models. Additionally, there's an available hydrogen fuel-cell version, likely sharing similarities with the Mirai's setup. Toyota asserts an impressive range of over 500 miles on a single tank for the Crown fuel-cell model.
In Japan, prices start at approximately $48,000 for the hybrid variant and go up to $55,000 for the fuel-cell model. While Toyota plans to offer the Crown through a subscription service in Japan, exporting to other markets seems unlikely at this time.