Rave Blue, despite its association with EDM dance clubs, serves as a distinctive feature in the upcoming 2024 Ford Mustang GT California Special. While the modern touch of Rave Blue accents characterizes the appearance package, avid Mustang enthusiasts will recognize the enduring GT/CS moniker, tracing its roots back to the original 1968 version.
Following a teaser image circulating on social media, Ford has now unveiled the latest iteration of the Mustang special edition. Opting for this package, primarily an aesthetic enhancement, introduces the eye-catching Rave Blue details on exterior badges and air-intake nostrils situated on the grille. The grille itself showcases unique horizontal slats and a prominent "GT/CS" badge, while the headlights boast dark housing on either side.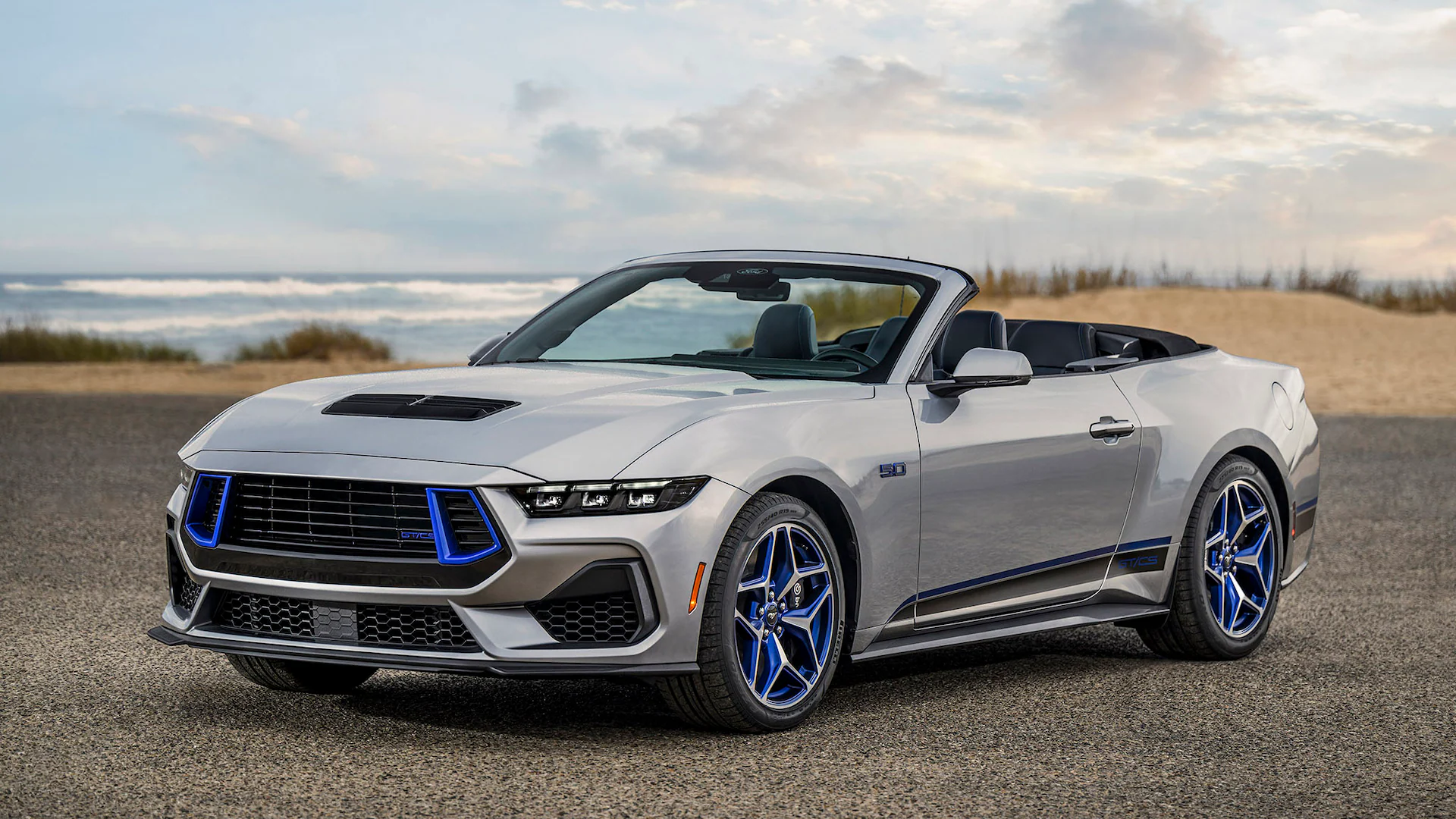 Distinctive decals adorn the sides of the California Special, covering most lower body panels. Each package includes exclusive 19-inch wheels, with models featuring the optional Performance Pack incorporating special Rave Blue pockets.
The interior of the Mustang GT receives a luxurious touch with Raptor Blue and Metal Gray stitching adorning the leather seats, dash, and doors. Navy Pier upholstery, perforated for added elegance, further enhances the interior. For those seeking an elevated experience, contrast stitching can be applied to the steering wheel and center console. Impressively, a California Special badge graces the right side of the dashboard, capturing the attention of front-seat passengers.
Mirroring its predecessor, the California Special package remains exclusive to the Mustang GT Premium trim level. Priced at $1995, the GT/CS package starts at $47,610 for the coupe and $53,110 for the convertible. Both body styles come standard with the 480-hp 5.0-liter V-8 and six-speed manual transmission, with the optional 10-speed automatic adding another $1595 to their price tags. Ford has announced that order banks are now open for enthusiasts eager to secure their own California Special edition.