In the autumn unveiling of the third-generation Mini Countryman, enthusiasts were presented with two distinct options: a fully electric, all-wheel-drive model boasting up to 308 horsepower and a gasoline-powered counterpart channeling 241 horses to all four wheels.
While both variants exhibited a noticeable performance boost from the previous Countryman model, the Mini has now dialed up the excitement for those with a penchant for spirited driving. Enter the 2025 edition of the performance-centric John Cooper Works model, equipped with a turbocharged 2.0-liter inline-four engine and all-wheel drive.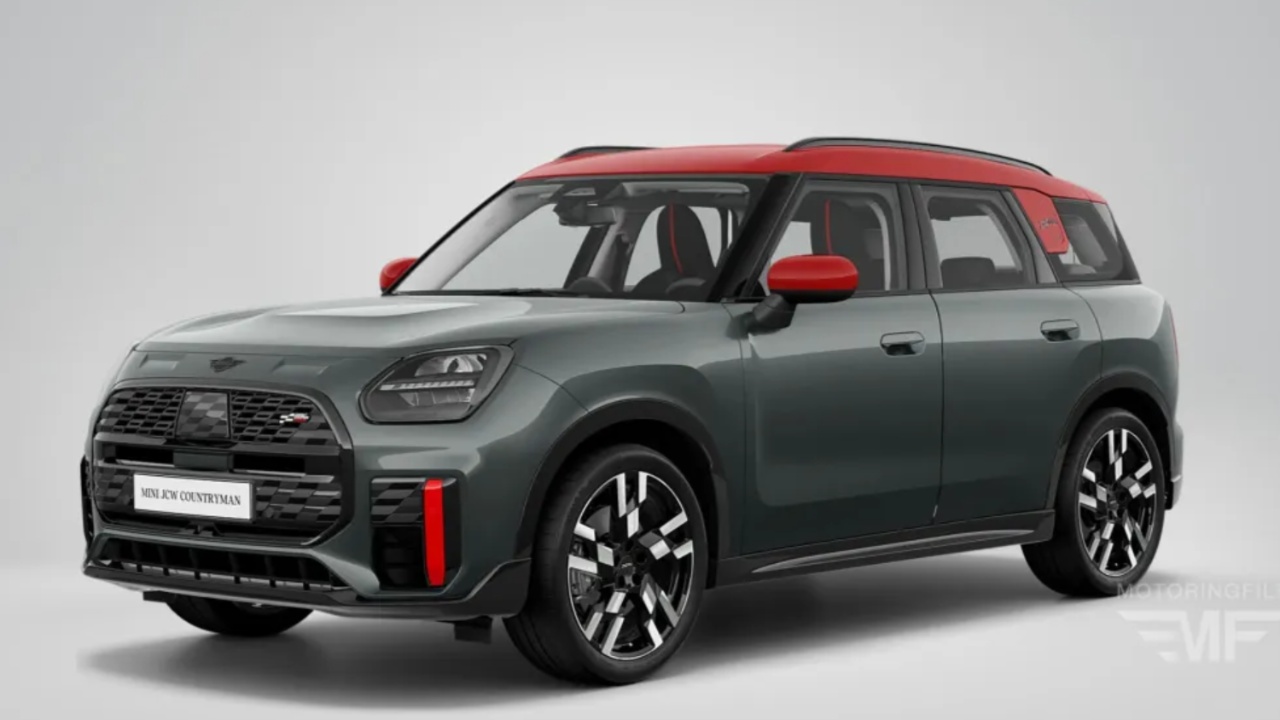 Mini has meticulously enhanced the 2.0-liter powerplant, revising pistons, connecting rods, and engine mounts. The result is an impressive 312 horsepower, a substantial 71-horsepower increase over the standard Countryman, and an 11-horsepower bump compared to the outgoing Countryman JCW. Torque, however, maintains parity with the standard Countryman at 295 pound-feet but experiences a notable decrease from the outgoing JCW's 331 pound-feet.
With standard all-wheel drive, Mini asserts that this power surge propels the chic crossover from 0 to 62 mph in a swift 5.4 seconds, surpassing the non-JCW Countryman by over a second. Notably, the previous JCW model achieved 60 mph in a mere 4.4 seconds. Mini proudly declares a sleek drag coefficient of 0.26 for the Countryman JCW, anticipating a top speed of 155 mph.
Equipped with 19.0- or 20.0-inch wheels wrapped in wider 245-section-width tires, the Countryman JCW embraces an upgrade from its predecessor's 225-section rubber. The crossover boasts a "high-performance braking system" featuring Chili Red–painted brake calipers for visual flair.
Mini introduces a distinctive exhaust note, complemented by an "exclusive JCW sound extension" that enriches the auditory experience with race-inspired engine sounds. Activating Go-Kart mode unleashes the sportiest settings, including an artificially enhanced engine note.
Visually, the John Cooper Works model stands out with red accents, a grille mimicking a checkered flag pattern, a redesigned front bumper, and a new JCW logo adorning the grille, hatchback, and C-pillar. Tweaked LEDs in the headlights and a cabin adorned with sporty red trim and an intricate design featuring vertical lines on the dashboard further distinguish this model, with upholstery crafted from recycled polyester fabric.
Safety and technology are not overlooked, as the JCW incorporates 12 ultrasonic sensors and four cameras. When equipped with the optional Driving Assistant Professional package, the car allows hands-free driving up to 37 mph on highway-like routes. The system can detect traffic gaps for seamless lane changes, emphasizing the driver's ongoing responsibility to remain vigilant.
The highly anticipated Countryman John Cooper Works is slated to commence at $47,895 upon its U.S. debut next year. Production is scheduled to kick off in March 2024, with deliveries expected to commence in early May.