Honda is poised to revive the iconic Prelude name, introducing it in the form of a cutting-edge hybrid coupe. Unveiled as a concept at the Tokyo Auto Show, the Prelude, despite its conceptual status, appears more like a near-production prototype, signaling an imminent return to the market.
While the sleek and sporty aesthetics of this two-door coupe might suggest a high-performance driving experience, Honda's emphasis on driving joy doesn't necessarily translate to track dominance.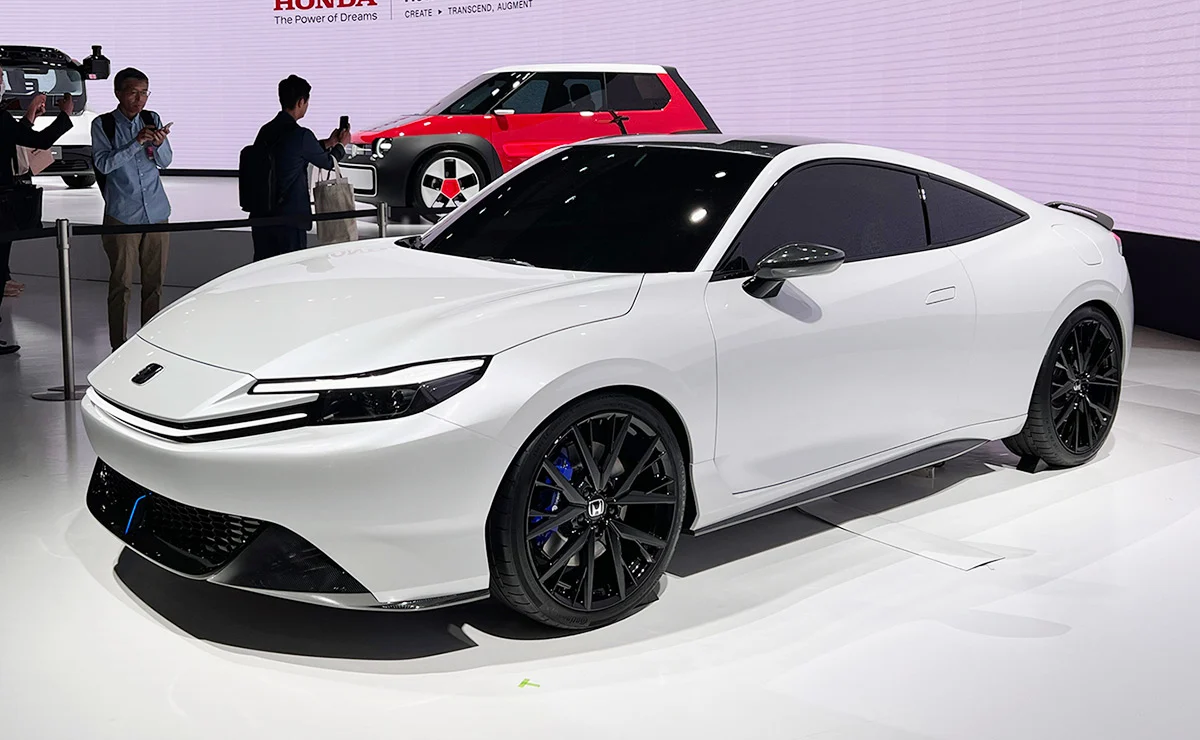 Tomoyuki Yamagami, Honda's chief engineer for large projects, conveyed in an interview with Australia's CarsGuide that the new Prelude won't be positioned as the ultimate track-day contender. Contrary to initial assumptions, it's not set to rival cars like the Subaru BRZ or Toyota GR86. Yamagami clarified, "We're not aiming for the sportiest, zippiest car that's going to be tossed into the circuits."
With a focus on creating a four-seater vehicle, the Prelude aims to strike a balance between performance and practicality. Yamagami's remark about the second row with two seats hints at a more versatile positioning. While some may interpret this as a shift away from a performance-oriented design, comparable models like the Subaru BRZ and Toyota GR86 also feature nominal rear seats without compromising their sporty credentials.
Rather than being a direct competitor in the high-performance category, the Prelude seems poised to fill the void left by the discontinued coupe versions of the Civic and Accord. Positioned between the sharp-edged Civic Type R and the more laid-back Accord coupe, it is envisioned as an economical front-wheel-drive GT car, offering a blend of performance and daily drivability.
While the details of the hybrid powertrain remain undisclosed, expectations are that it might share underlying technology with either the Civic or the Accord. The hope is for a more robust configuration than the 204-horsepower Accord Hybrid, although the possibility of a similar setup with an enhanced gasoline engine is also on the table. As the Prelude prepares for its comeback, it signals Honda's commitment to blending hybrid technology with a timeless name, offering a unique niche in the automotive landscape.