As Chevrolet prepares to bid farewell to its Camaro muscle car in January 2024, here's a brief tribute to a particular Camaro that you'd probably rather not encounter. Cruising down the highways of Florida in the early 2000s, the ominous sight of a black and tan coupe approaching with its blue lights flashing was invariably accompanied by a sinking feeling in your wallet. However, now you have the opportunity to reverse roles—except not in Florida.
Featured today on Bring a Trailer, a platform under the Hearst Autos umbrella, is a former Florida State Patrol Camaro boasting the B4C Special Service package. Discounting the flashy police PR vehicles adorned with decals and the usual parade of Corvettes, this Camaro is likely one of the speediest working highway pursuit vehicles ever deployed.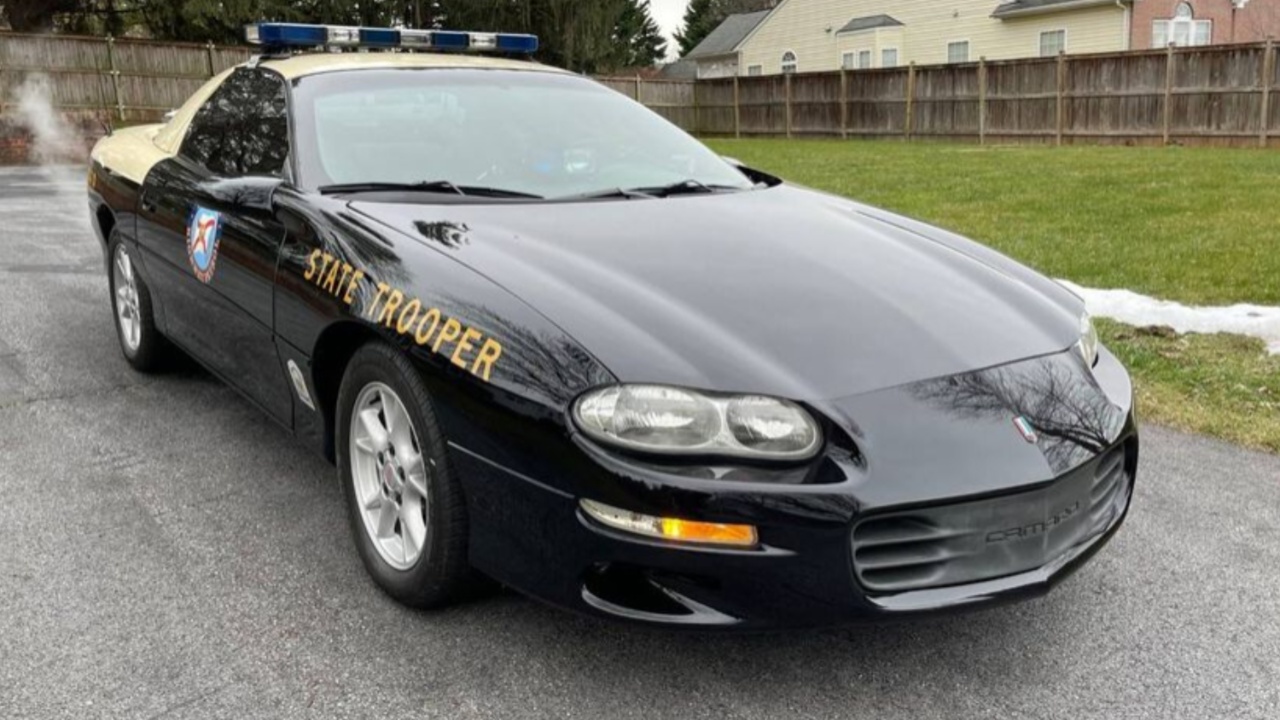 Essentially a Z/28 package with fewer frills and no T-tops, the B4C is equipped with a 5.7-liter LS1 V-8 under its hood, a four-speed automatic transmission, and a knack for catching up to lawbreakers. In its retirement, it serves as a playful way to indulge in cops-and-robbers role-playing, complete with a Florida Highway Patrol uniform, jacket, and hat included with this particular example.
Now, it's crucial to emphasize the "not in Florida" part. The Florida Highway Patrol would undoubtedly frown upon spotting this car on their home turf. Currently registered in Virginia, this cruiser is suitable for showcasing at various events in many states, or, of course, you could simply bring a trailer.
For an added thrill, consider fitting a pair of drag radials and heading to your local Friday-night drag races. Enthusiasts of horsepower may not have wanted to see this car closing in rapidly in their rearview mirrors, but the crowd would undoubtedly erupt in cheers as it races down the strip with its light bar aglow.
With five days remaining until the auction concludes on November 15, the highest bid stands at $4200, and there's no reserve. If you're keen on living out your highway patrol fantasies, head over to Bring a Trailer to place your bid. Just remember, all together now: not in Florida.