As our long-term vehicles approach the 30,000-mile mark, the initial enthusiasm tends to wane, and we start scrutinizing them for flaws. Even features that once brought joy can turn into sources of irritation. In the case of our Ford Bronco, a model that generated considerable excitement upon its debut, a recent check-in with the staff reveals how it's holding up over time.
During a recent visit to Michigan, our West Coast technical editor, Dan Edmunds, had an extended drive with the Bronco and didn't hesitate to share his candid thoughts. Contrary to the initial honeymoon vibes, he expressed a distinct lack of enthusiasm, describing the Bronco as a blend of a Wrangler and a 4Runner.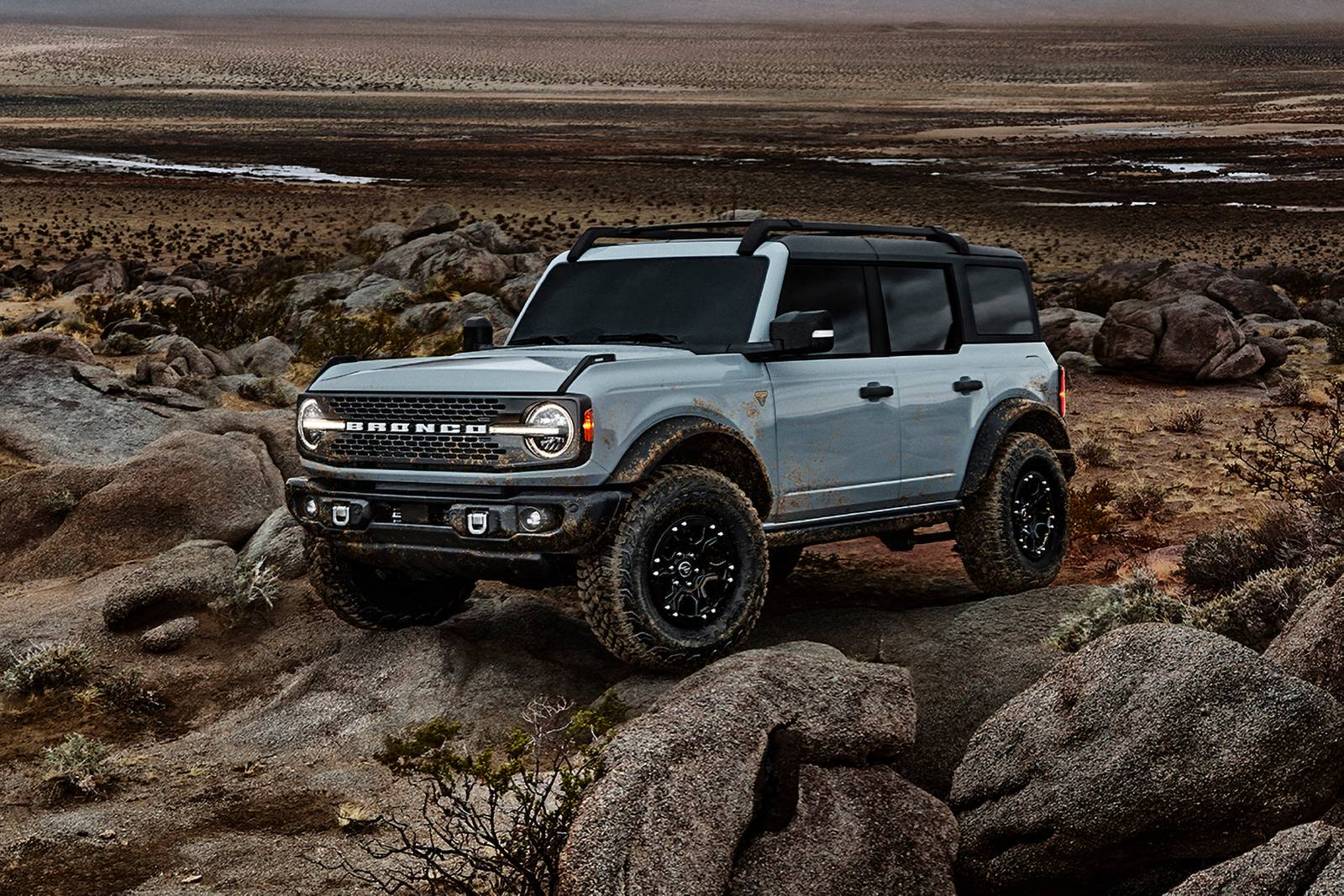 However, after extensive driving, he found the ride quality disappointing and criticized the "smorgasbord" of wind and tire noise. Surprisingly, he even expressed dissatisfaction with the manual transmission, calling it "joyless" and highlighting the absence of a rev-match feature and the laggy bar-graph tachometer. It seems Dan never quite had a honeymoon phase with this particular vehicle.
Despite Dan's reservations, many of our staffers remain positive about the Bronco. Senior editor Andrew Krok appreciates the nostalgic charm of driving this body-on-frame SUV, describing it as fun and anachronistic. Technical editor Mike Sutton and senior editor Eric Stafford also acknowledge its imperfections but emphasize its capability, attention-grabbing presence, and cool factor in a world dominated by mundane crossovers.
However, noise remains a recurring theme among the critics. Stafford laments the noise level above 70 mph and suggests that opting for the sound-deadening headliner could have alleviated the issue. On the other hand, deputy video editor Carlos Lago appreciates the Bronco's agricultural driving quality, while research editor Matthew Skwarczek finds it to be a charming workhorse reminiscent of a childhood Tonka truck.
For most of the team, the Bronco continues to hold its charm despite the quirks and criticisms. On the practical side, our 16-mpg fuel economy average has remained consistent, and routine service costs at 31,000 miles totaled $99. As winter approaches, we plan to swap out the stock of Goodyear Wrangler Territory MT tires for Nokian Hakkapeliitta LT3 winter tires, hoping to address some of the highway noise concerns that have surfaced.
Months in Fleet: 14 months
Current Mileage: 34,570 miles
Average Fuel Economy: 16 mpg
Fuel Tank Size: 20.8 gal
Observed Fuel Range: 330 miles
Service: $262
Normal Wear: $0
Repair: $0
Damage and Destruction: $120