Automakers often create distinct sub-brands for model lines and trim levels, a practice evident in iconic vehicles like the Corvette and Bronco, where Chevrolet bowties or Ford ovals are conspicuously absent. Following suit, Porsche is poised to implement a similar strategy, particularly with its capital-T Turbo models.
Debuting with the upcoming 2024 Porsche Panamera, set to be unveiled later this month, Turbo models will distinguish themselves from their counterparts through the introduction of a new gray badging, aptly named Turbonite. Michael Mauer, Porsche's chief designer, expressed the intention to enhance the visibility of the Turbo models and establish a clearer differentiation from other variants, such as the GTS.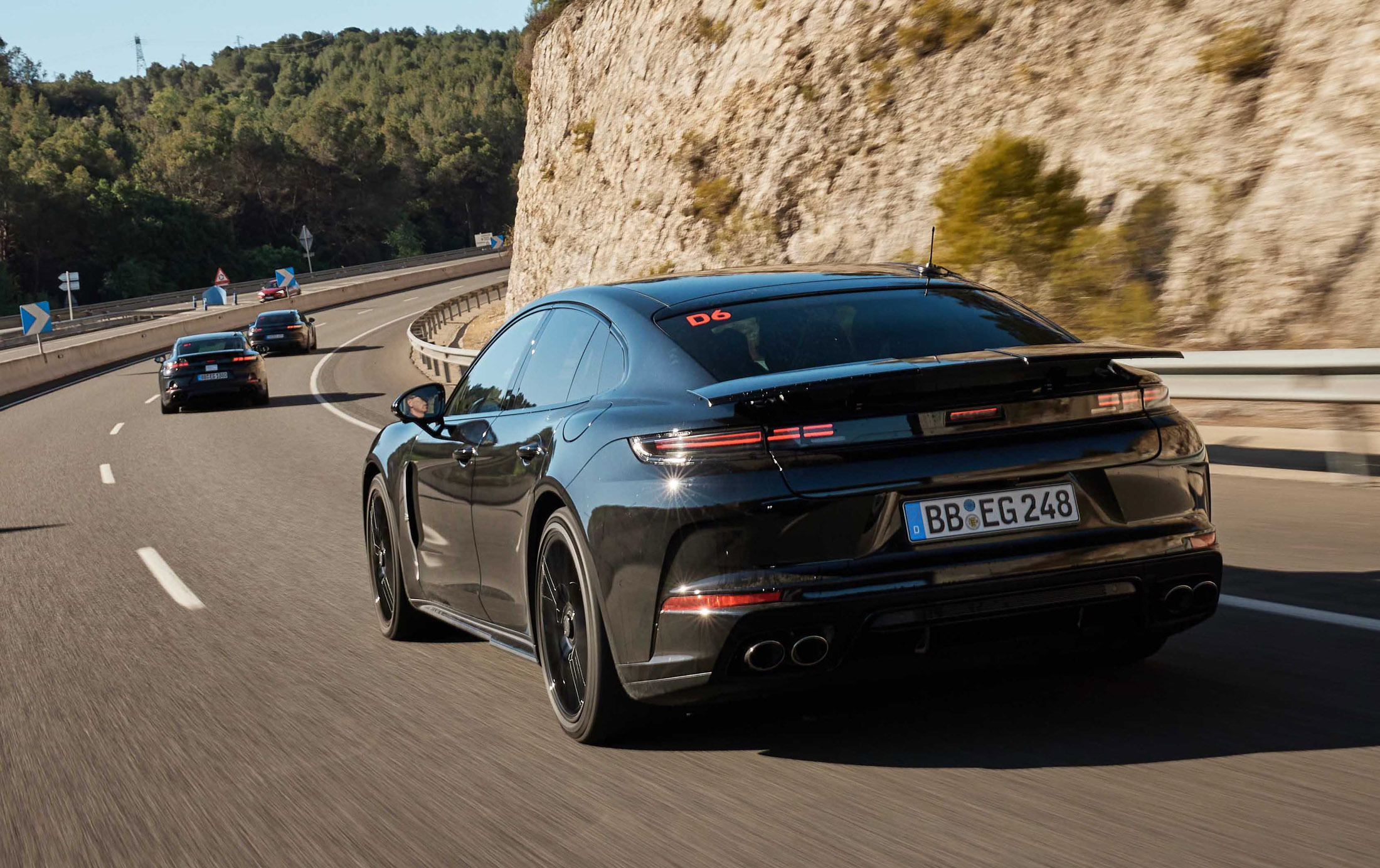 The exclusive Turbonite crest for Turbo models departs from the traditional red and gold hues, adopting a more subdued black and gray palette. This color scheme extends beyond the front badge, permeating side window surrounds, rear lettering, and, depending on the model, details like wheel spokes and front fascia inlays.
The Turbonite color palette permeates the interior as well, encompassing elements such as trim strips, belt straps, and select switchgear. Porsche notes that the extent of interior changes varies among individual models, offering flexibility for those who may still prefer the classic look. However, opting for the traditional aesthetic may come at a premium, reflective of Porsche's penchant for high-end customization.