In a world dominated by SUVs, mid-size sedans stand resilient as practical, family-friendly alternatives. Among the contenders in this segment, the Hyundai Sonata recently received a refresh, and Honda introduced a new generation of Accord last year. Now, it's the Toyota Camry's turn to shine, and it's taking a bold leap by embracing a hybrid-only approach, outpacing its major competitors.
For those acquainted with Toyota's latest hybrids like the Crown Signia, the 2025 Camry's powertrain will feel familiar. This iteration integrates a naturally aspirated 2.5-liter four-cylinder gas engine with two or three electric motors.
The front motors contribute to front-wheel drive, while an optional all-wheel drive, a first for hybrid Camrys available across all four trims, adds a third motor for enhanced traction. Front-wheel-drive hybrids boast 225 horsepower, with all-wheel drive elevating it to an impressive 232 hp. Both setups come with a standard continuously variable automatic transmission.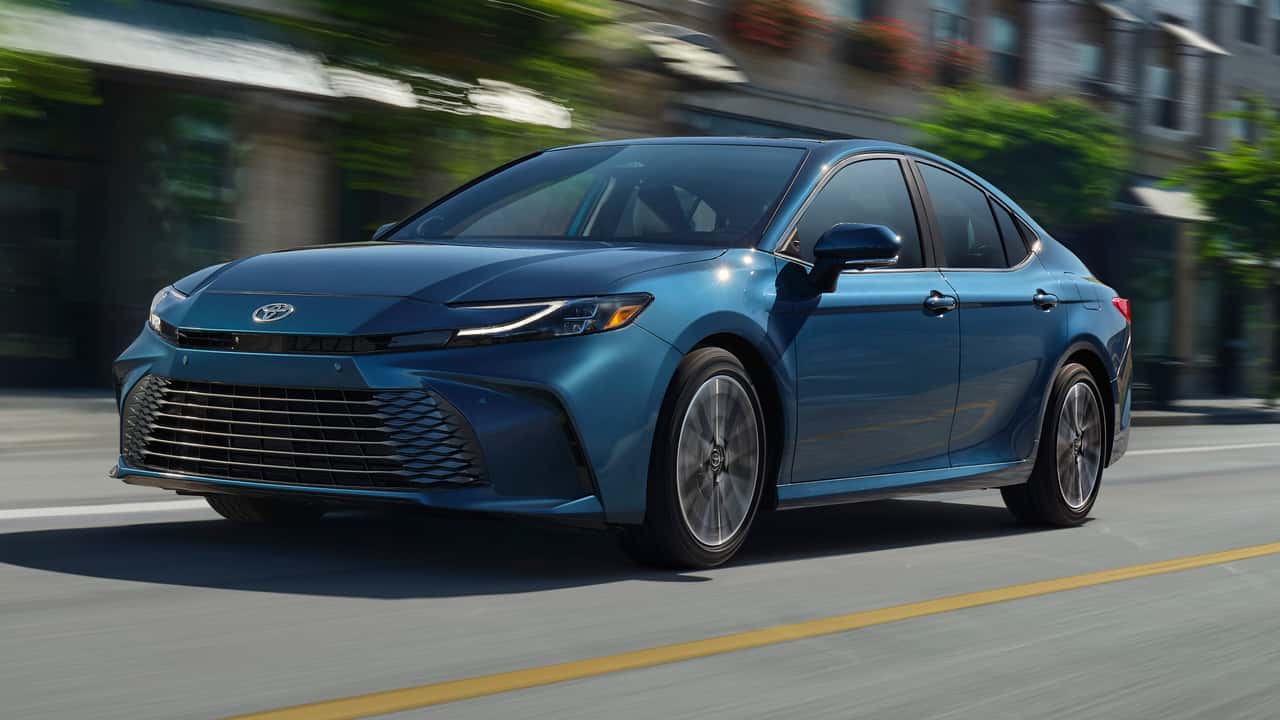 Some critics at C/D have questioned whether the Camry's updated appearance qualifies as more than a mid-cycle refresh. However, there's merit in sticking with a winning formula. While the front end features new headlights adopting the Prius and Crown's running-light style, the beaky front bumper maintains a connection with its predecessors. The side profile retains the traditional Camry look, and the fresh yet familiar taillights grace the rear end.
Inside the cabin, there's a touch of novelty. The Camry draws influence from the Crown, incorporating the same steering wheel, a medium-high center console, and a console trim piece rising and wrapping around the passenger. The standard features include a wireless phone charger and five USB ports across both rows. The LE and sportier SE trims come with an 8.0-inch infotainment touchscreen and an 8.0-inch partially digital gauge cluster, while the XLE and XSE models boast larger 12.3-inch screens.
The four available trims are neatly divided into two categories. The LE and XLE cater to comfort, with the XLE adding features like front-side acoustic glass, larger wheels, fancier headlights, leather seating, a heated steering wheel, keyless entry, and ambient lighting. On the sportier side, the SE and XSE boast unique suspension tuning, black trim, and distinct wheel designs. The XSE goes further with a large black trim piece spanning between the taillights, a body-colored rear diffuser, and dual exhaust tips.
The 2025 Toyota Camry is set to hit the market in 2024. While pricing details are yet to be revealed, considering the advanced features packed into the new model, a slight increase in prices is expected while maintaining overall affordability.