Hyundai has unveiled the 2025 Ioniq 5 N at the 2023 L.A. Auto Show, making its debut in U.S.-spec form. This high-performance electric vehicle (EV) is set to hit U.S. dealerships in March 2024, marking the inaugural appearance of the electrified model bearing Hyundai's esteemed N badge.
Breaking away from convention, the 2025 Ioniq 5 N distinguishes itself as Hyundai's premier electrified model under the N banner, with assurances from the performance division that more electrified models will follow suit in the future.
Packing a punch, the Ioniq 5 N boasts dual electric motors delivering an impressive 641 horsepower, a substantial increase compared to the 320-horsepower dual-motor standard model. Its braking system is equally formidable, featuring N-specific brakes with 15.8-inch front rotors and 14.2-inch rear rotors, touted as Hyundai's most powerful braking system to date.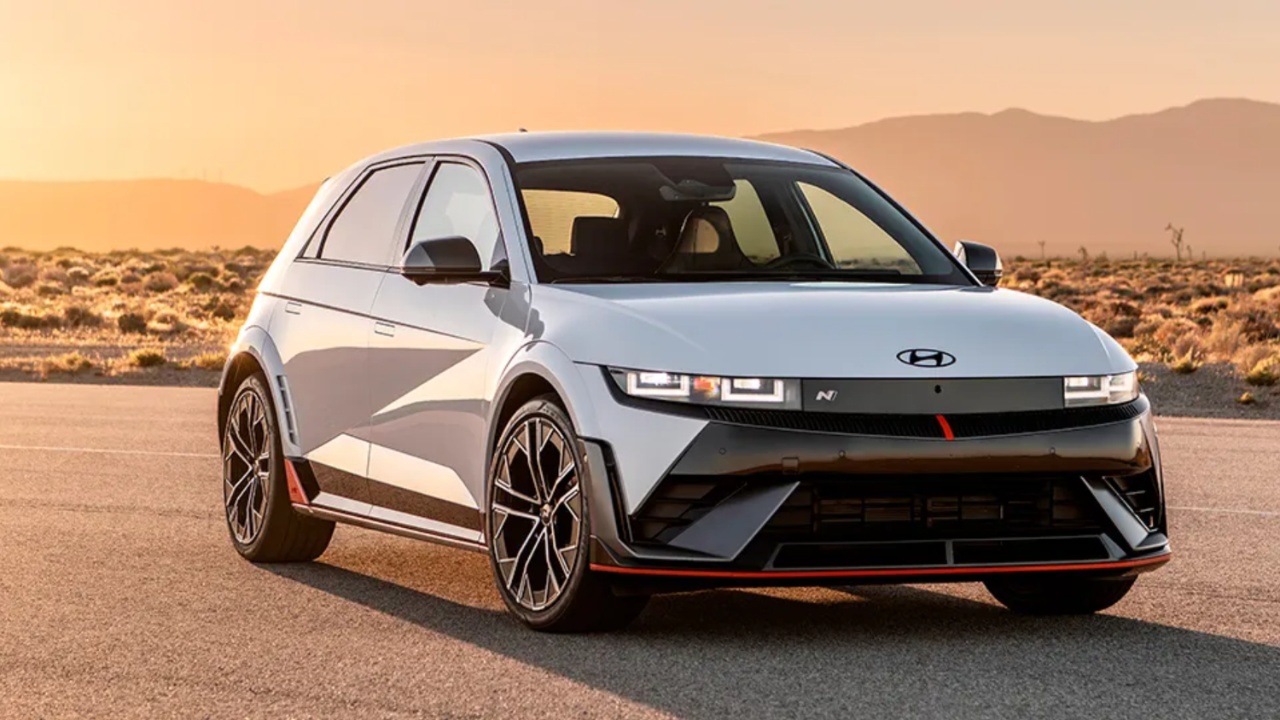 Hyundai claims that the Ioniq 5 N exhibits heightened heat resistance during track driving, minimizing power loss in its electric motors. The exterior is adorned with design-enhancing elements, including contrasting black trim and a distinctive wing-type rear spoiler.
In terms of dimensions, the Ioniq 5 N is 0.8 inches lower, 2 inches wider, and 3.2 inches longer than its standard counterpart. While maintaining a single-speed direct-drive transmission akin to the standard model, the N version introduces the "e-shift" feature, simulating the sensation of an eight-speed dual-clutch transmission found in internal combustion engine (ICE) vehicles, complete with rev-matched downshifts and simulated shift noises.
Hyundai endeavors to elevate driver engagement with features like e-shift and N Active Sound+, aiming to replicate the immersive experience of traditional engine sounds in ICE vehicles. The interior is optimized for track driving, featuring knee pads on the center console for added support during cornering, a sliding armrest, and reinforced seat bolsters to ensure the driver maintains an optimal position.
Adding a touch of exclusivity, the newly designed N steering wheel showcases the N logo for the first time, complemented by N buttons enabling the customization of drive modes according to the driver's preferences. As the 2025 Ioniq 5 N enters the scene, Hyundai's foray into high-performance electrified vehicles is poised to make a lasting impression on the automotive landscape.