The resemblance between the 2024 Hyundai Santa Fe and designs from the Land Rover playbook is no secret. Hyundai is poised to capitalize on the rugged, off-road appeal commonly associated with robust, boxy SUVs by introducing an off-road-inspired XRT trim for the new generation Santa Fe. This move follows Hyundai's existing practice of offering the XRT trim for various models in its lineup, including the outgoing Santa Fe, Tucson, Palisade, and Santa Cruz.
In August, Hyundai unveiled a concept version of the 2024 Santa Fe, showcasing a heightened ride height, robust BF Goodrich all-terrain tires, and additional features such as an enhanced roof rack with a cargo carrier and spare tire, a rear tailgate ladder, and cargo boxes for the rear side windows.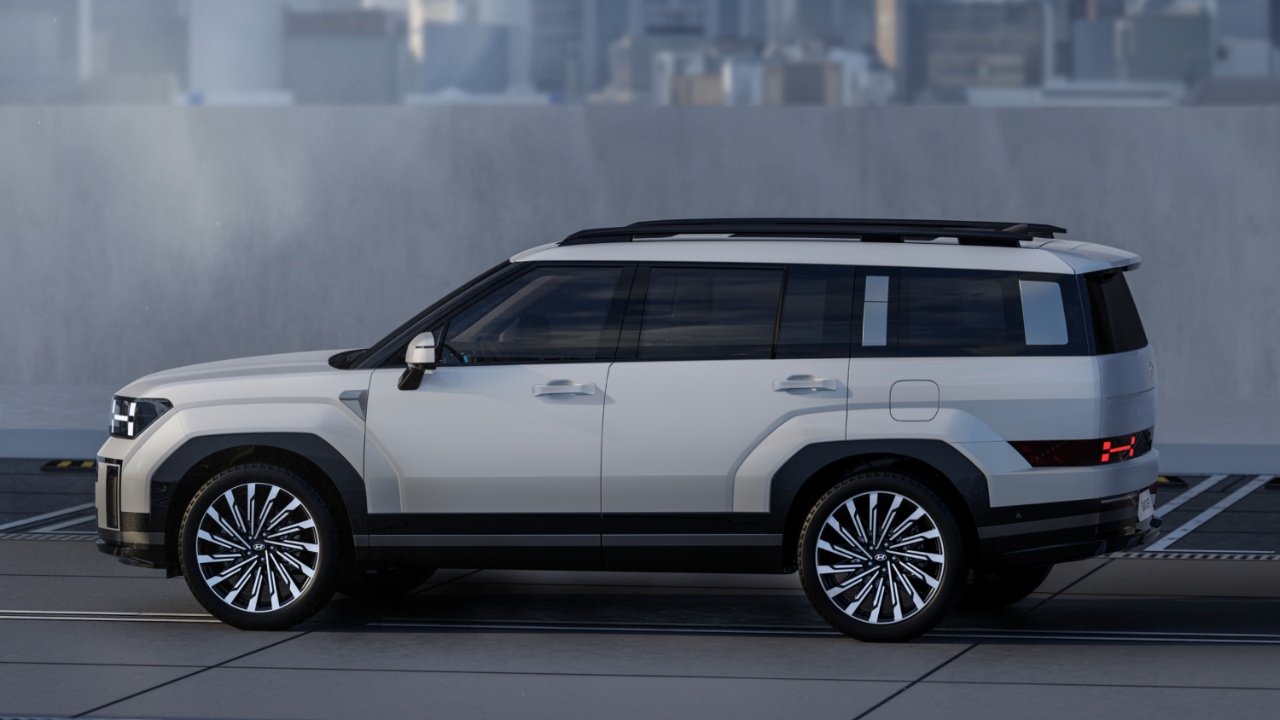 The production version, however, adopts a more subdued approach. Interior modifications seem minimal, with the notable addition of the XRT logo on the seats. Exterior enhancements include dark chrome and black finishes for trim pieces and cladding, extending to the roof rails, which now feature cross bars exclusive to the XRT.
The concept's knobby BF Goodrich tires have been replaced with a more refined set of Continental TerrainContact all-terrain tires. Despite the taming of some features, the XRT boasts an extra 1.5 inches of ground clearance compared to standard trims. Additionally, it elevates the maximum towing capacity to 4500 pounds when equipped with the towing package.
Details regarding the XRT's powertrain options remain undisclosed by Hyundai. However, it seems reasonable to infer that the XRT will likely be paired with the 277-horsepower 2.5-liter turbo-four engine, now a standard feature across the Santa Fe lineup. This engine is coupled with an eight-speed dual-clutch automatic transmission, and while all-wheel drive is expected to be standard for the XRT, Hyundai has yet to confirm this detail, leaving the possibility of front-wheel drive for other trims.
Hyundai anticipates the turbocharged Santa Fe to hit the market in March 2024, with the hybrid model featuring a 232-horsepower setup and a turbocharged 1.6-liter inline-four gas engine arriving later in the spring. Official pricing details are expected to be disclosed closer to the on-sale date.