The four-door Jeep Wrangler appears to be a dependable towing vehicle on paper, with a body-on-frame design, strong axles, and a variety of powerful engines. However, the Wrangler's towing capacity was limited to 3500 pounds until the 2023 model year due to a suspension system designed for off-road flexibility rather than the rigidity required for trailer towing. With the launch of the 2024 Rubicon vehicles, a new full-floating rear axle was introduced, allowing various powertrains to exceed a 5000-pound tow rating.
The Rubicon's exterior spare tire presents a problem, too, since it takes up space that could be used to secure a trailer tongue to a hitch ball. A little creativity is needed to get over this issue when connecting the trailer. It is challenging to connect with flip-up couplers when using a straight hitch and a two-inch ball because there are only 2.5 inches remaining between the top of the hitch ball and the spare tire on the Rubicon. It's possible that the trailer won't connect easily, even with sliding couplers.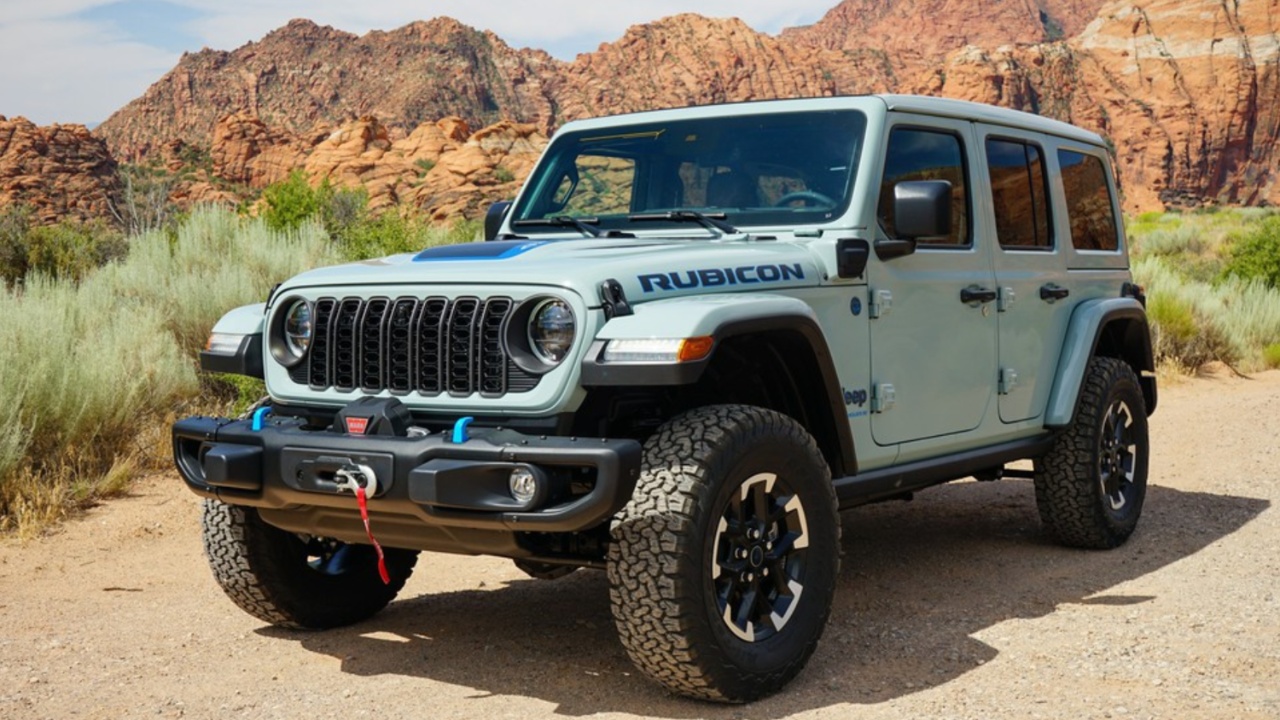 Partially opening the tailgate can help provide enough room to maneuver the coupler onto the hitch in light-duty trailers. However, in order to prevent the tailgate from getting in the way when shutting, this method calls for dexterity and skill. Alternatively, the hitch ball can be lowered using a drop hitch, but great thought must be given to the proper drop distance in order to avoid the trailer becoming unbalanced..
The Wrangler shows itself to be a competent tow car once linked. Certain four-door Rubicons with the 2.0-liter turbo-four or the 3.6-liter V-6 engine are eligible for the 5000-pound capacity. The 4xe demonstrated its capability even while using only electric power with a charged battery, as it easily hauled a 3200-pound tandem-axle enclosed trailer with its 470 pound-feet of torque and 3500-pound rating.
Even while the Wrangler can't pull as much as the Gladiator Max (7700 pounds), it's still a good choice for towing recreational vehicles that fit the Wrangler lifestyle, like utility trailers, small campers, and jet skis. Users are recommended to get a sliding coupler or a drop hitch to overcome the difficulties presented by the spare tire. Alternatively, they can look for other alternatives by strengthening their lower back and developing superior spatial reasoning.