Certain cars exude a distinctive charm, often recognizable only to those in the know. Take, for instance, this 2008 Honda Civic currently on auction at Bring a Trailer—a hidden gem among automotive enthusiasts. To the casual observer, it might seem like just another 15-year-old Civic with a sleek body kit, albeit impeccably maintained. However, aficionados would quickly identify this as the rare eighth-generation Civic Mugen Si, a model that graced the streets for only a single year, making it a truly exceptional find.
The roots of Mugen Motorsport trace back to its founding in Japan in 1973, establishing a close connection with Honda, quite literally embedded in its bloodline. Co-founded by Hirotoshi Honda, son of Soichiro Honda, Mugen, translating to "without limits," has engaged in diverse endeavors—from supplying Honda V-10s for Tyrrell's F1 team to triumphing at the Isle of Man TT motorcycle races. Alongside these feats, Mugen also crafted a series of finely tuned road cars, primarily catering to the Japanese market.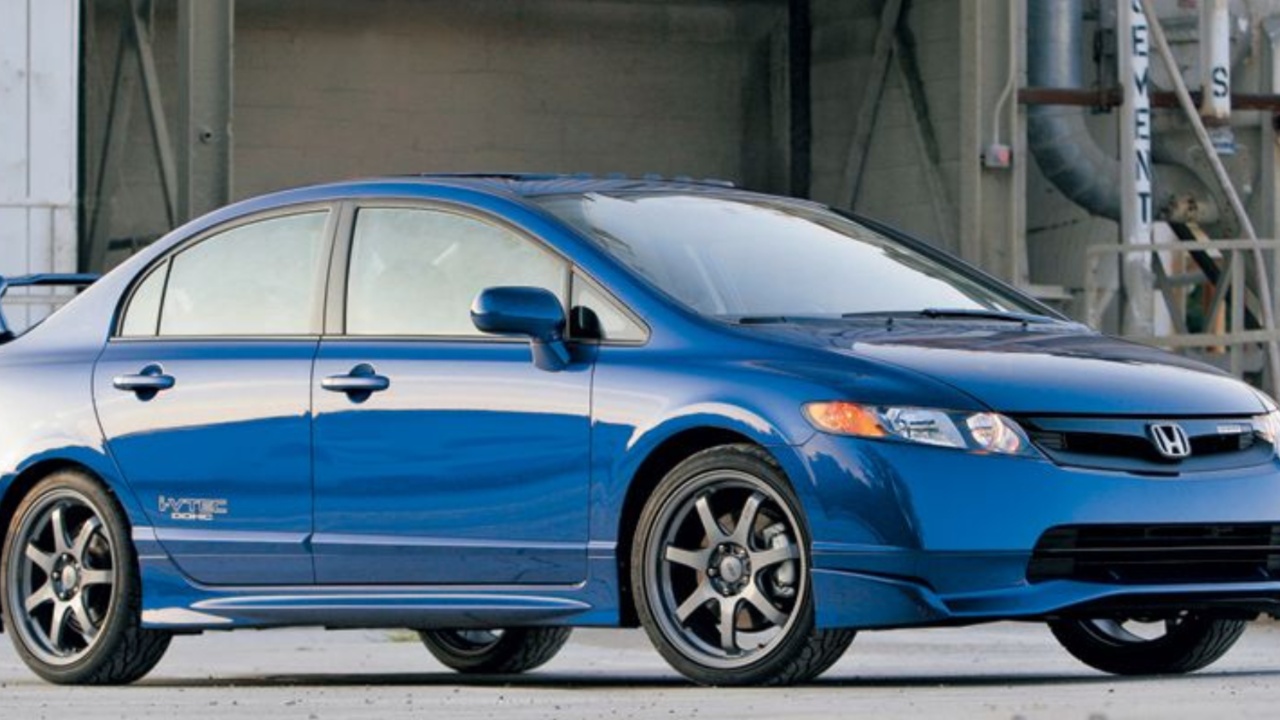 The Civic Mugen Si, a limited-production masterpiece with only 1000 units crafted, marked North America's introduction to the tantalizing world of enhanced Hondas. Despite sharing the great taste of the standard Civic Si, the Mugen variant did not boast additional power, and its premium price tag soared to a hefty $8190.
Fast forward fifteen years and the significance of this Civic becomes more apparent. Its rarity, embodied by those lavish 18-inch forged wheels and the bespoke Mugen aluminum shift knob, elevates it beyond a mere showpiece. Beyond aesthetics, the suspension tweaks result in a 0.6-inch drop, enhancing turn-in and refining steering response, while the distinct exhaust system adds a more characterful note to the driving experience.
What's truly remarkable is that beneath the surface of this '08 Civic lies a pragmatic yet exhilarating vehicle. Delivering nearly identical performance figures to its turbocharged descendant, it achieves this in the quintessential high-revving Honda manner, peaking at 197 horsepower at 7800 rpm, just shy of the 8000-rpm redline. This means engaging with the driving experience, working through the gears, and pushing the needle to the far reaches of the tachometer. In comparison, the modern Civic Si may offer more low-end power, but its max revs fall short at 6600.
With a mere 18,000 miles on the odometer and flawless both inside and out, this Civic Mugen Si stands as a prime specimen of its kind. It strikes the delicate balance of being special enough to attract collectors yet remains entirely practical for everyday driving. The auction, a chance to claim this automotive treasure, concludes on November 21.