Mini has unveiled additional details about the 2025 Countryman S All4, the latest addition to its redesigned lineup, joining the electric and high-performance JCW variants.
Positioned as the more affordable choice, the gas-powered S All4 model, starting at $38,895, boasts all-wheel drive and is equipped with a turbocharged 2.0-liter inline-four engine generating 241 horsepower and 295 pound-feet of torque. Notably, this powertrain mirrors the configuration found in the BMW X1, a platform-sharing sibling of the Countryman.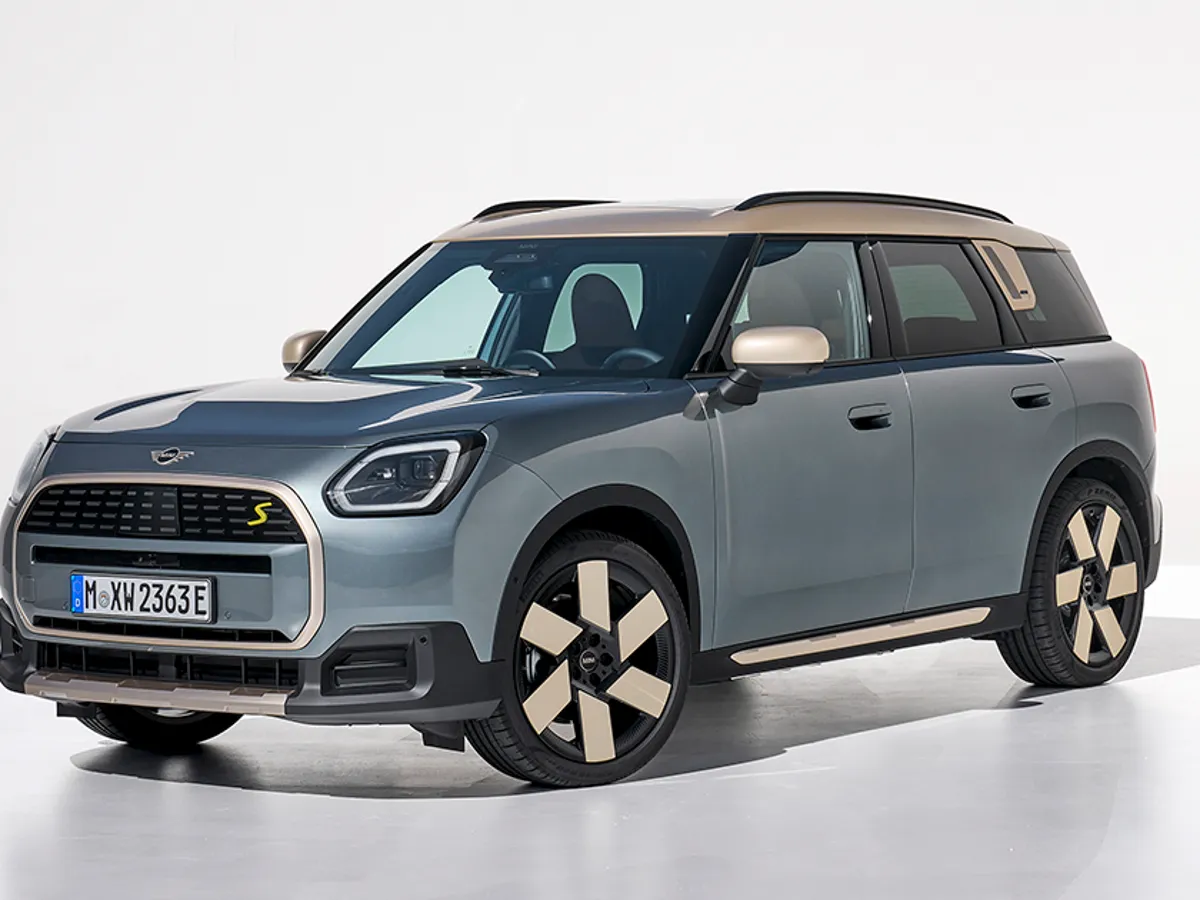 While maintaining a sleek aesthetic in line with the electric and JCW counterparts, the S All4 features angular exterior styling and a modernized interior highlighted by a 9.4-inch circular touchscreen and cloth trim on the dashboard.
Available color options include white, silver, black, and the distinctive Smokey Green. The vehicle rides on two-tone 19-inch wheels, presenting a cohesive and stylish look. Noteworthy is the S All4's towing capacity of up to 3500 pounds.
Mini has yet to disclose whether a front-wheel-drive version or a lower-powered non-S variant of the Countryman will be offered, mirroring the choices available in the previous model.
The S All4 and JCW iterations are anticipated to make their debut in U.S. dealerships in spring 2024, with the electric Countryman SE All4 set to follow in the fall, enriching the diverse lineup of the 2025 Mini Countryman.