Rivian is one of the truest and most worthy competitors of Tesla. It is an electric automobile company founded in 2009, but the company started shipping its product in 2021. Rivian is Tesla's true competitor as they both focus on all-electric vehicles. Both companies are looking forward to ruling the electric vehicle industry. Both the automakers are currently in operation. While Rivian just entered the physical market, Tesla has been there for a while now.
Tesla started selling its Roadster coup in 2008, while Rivian started selling the R1T truck in 2021. Although, Rivian was founded in 2009 and couldn't start production with numerous problems. In a comparison of Tesla's Cybertruck and Rivian's R1T, there are many differences. In this article, we will discuss the competition between Rivian and Tesla. Read the full article for clarity on the topic.
Also Read: 5 Cars That Might Defeat Musk's Tesla
Is Rivian Tesla's True Competitor?
Rivian, the electric vehicles company, was founded by Robert J. Scaringe in 2009, just after Tesla started in 2008. Rivian focuses more on electric trucks. The first vehicle of Rivian is R1T. This all-electric truck starts at the price of $67,500. R1T is a two-row pickup truck. It has four electric motors capable of producing 415 horsepower and 413 lb-ft of torque. It is a powerful machine that can accelerate from 0-60 mph in just 3 seconds.
Like Tesla, Rivian aims for a sustainable future and produces environmentally friendly vehicles.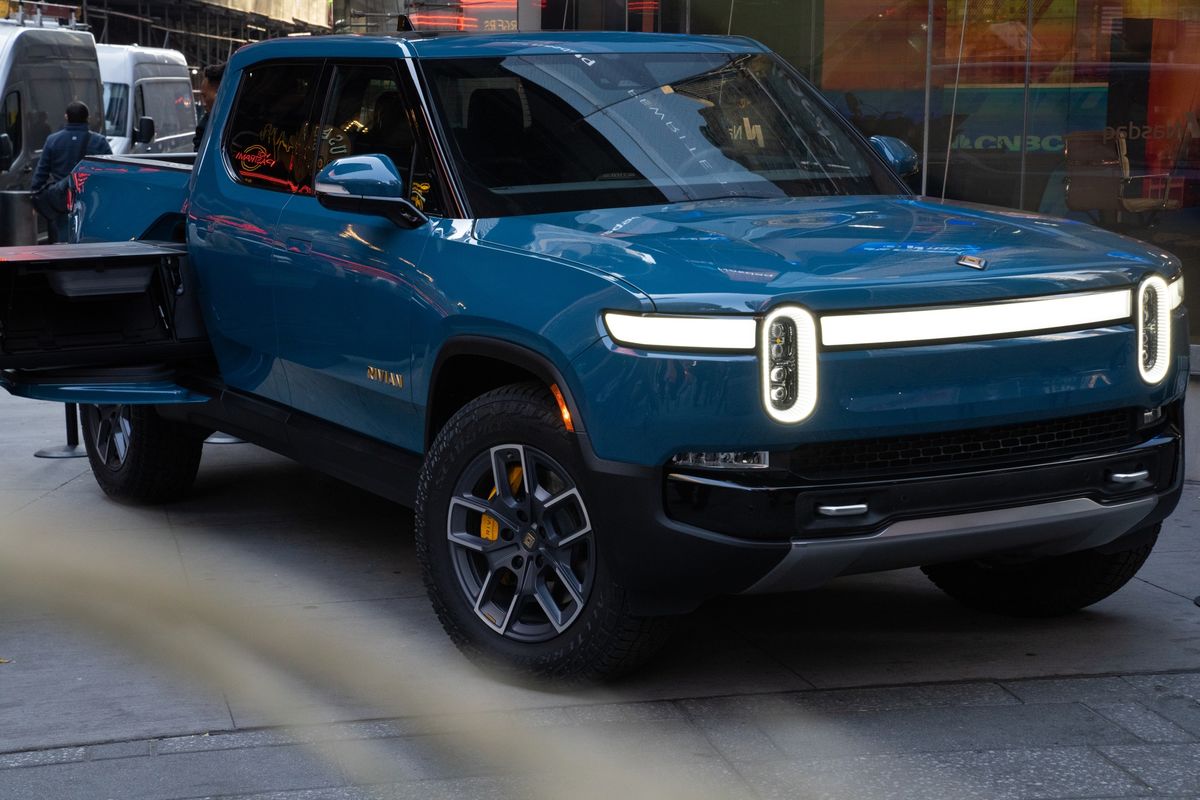 Things To Know About Tesla and Rivian
Rivian's R1T and Tesla's Cybertruck both come with four motors and All-wheel-drive. Price for Rivian R1T is $67,500. On the other hand, Cybertruck base trim will start from $39,900, and the top model will range up to $69,900. Talking about the design, both the trucks have different exterior designs. While Rivian is in traditional pickup truck shape, The Cybertruck has opted for a futuristic box-design look.
At first, Cybertruck seems like a video game truck, but eventually, it is a realistic vehicle in the market. Cybertruck has an angular and sharp body. Rivian comes with the option of two battery sizes. The smaller battery size offers a range of 314 miles, while the bigger "max pack" can cover more than 400 miles of range.
On the other hand, Tesla's Cybertruck will get three battery options: Single-motor, dual-motor, and triple-motor. These motors offer a range of 250 miles, 300 miles, and over 500 miles, respectively.
Also Read: Ford F-150 Lightning 2022: Pricing, Details, Features!
Both the electric automakers are impressive with their products. We are looking forward to this competition in the future as well. The industry of electric trucks is changing rapidly, and many new competitors are entering it. But these two companies will be our main players.