The South Korean automakers revealed more details about their new electrified car Ioniq 6. Earlier, Hyundai just announced the release of the car. On Wednesday, Hyundai motors came up with the details of the Ioniq 6. These specifications of ioniq 6 are indubitably top-notch. The company is directly competing with the all-electric car maker Tesla. It is also said that this new EV will be much better than Ioniq 5, although both cars share the same platform and many common features.
Hyundai is planning to launch 31 all-electric models by 2030. To achieve this goal, they are already in the process of the launch of Ioniq 5 and 6. Major automakers are shifting to electric vehicles for a better environment and sustainable future.
In this article, we will discuss the features of this new EV and its comparison with its predecessor Ioniq 5.
Also Read: Hyundai To Set Up Its First Korean EV Factory
What's new in the latest Ioniq?
Ioniq 6 has got some amazing features and specifications. With a range of 610kms, this car is even beating the Tesla Model S. This new electric car will get either a single motor rear-wheel drive option or dual motor all-wheel drive. The all-wheel drive Ioniq 6 can accelerate from a standing position to a 100kmph in just a blink of 5.1 seconds. The dashboard is fully digitalized with a 12-inch infotainment system and a digital instrumental cluster. Also, this infotainment system can be connected with Android Auto or Apple CarPlay. Additionally, it is equipped with a blind spot camera, pedestrian detection, 64-colours ambient light setting, and many more cool features.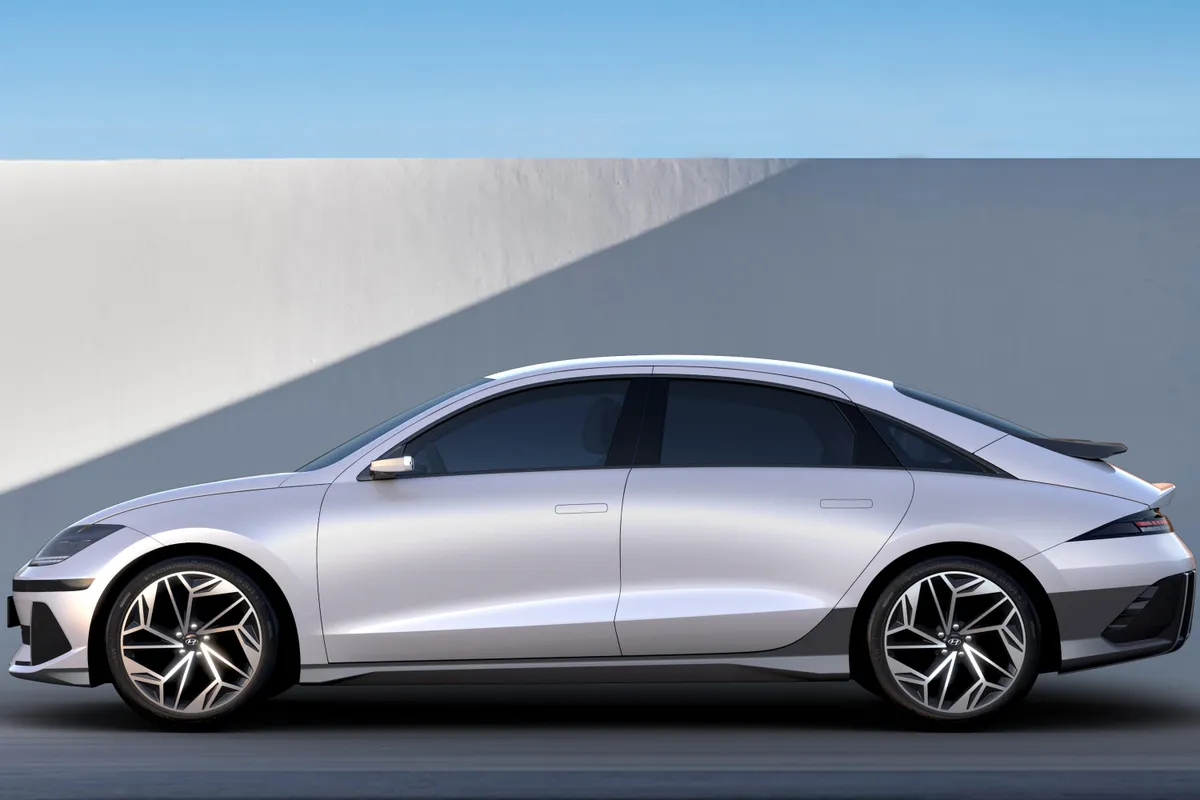 How is Ioniq 6 a step up from Ioniq 5?
The all-new electric sedan is a plus from its predecessor. There is no doubt about it. After the reveal of Ioniq 6 features, it is clear that Hyundai has upgraded many features in the new sedan. Although, this car shares the same platform as its predecessor and some features. Both the cars can produce 320hp and 605 Nm torque. The major difference between both models is the range. The new EV comes with the current best range in the market of 610kms, while Ioniq 5 offers a range of almost 400kms.
Also Read: Everything You Need To Know About Hyundai Kona N
The production of Ioniq 6 will start in 2023, and it will be available in the market in the later months of 2023 or early 2024. Hyundai hasn't released any information related to the release date and price. The expected price of the Ioniq 6 will be just more than its predecessor. The most awaited Hyundai electric car will roll out soon in the market with lots of high-tech and new features.