Chevrolet Corvette has been an iconic car in the market since 1953. It is a two-seat sports car by Chevrolet. This car has been launched across eight generations. The latest and eighth generation was introduced in 2020. The new Chevrolet Corvette comes with a 6.2-liter V8 engine. It generates 490 horsepower, and this engine is mated with 8-speed dual-clutch transmission. This beast takes 2.8 seconds to accelerate from 0-60mph. The price for this sports car starts from $64,000. In our opinion, we have a few better options with a less expensive price tag. Read the article to know which cars are Chevrolet Corvette competitors.
Also Read: Chevrolet Corvette 2023 Is A Sheer Beauty!
5. BMW i8
This sports car is a good competition for Chevrolet Corvette. BMW i8 comes with a 1.5-liter three-cylinder gas engine with two electric motors. This combination provides 369 horsepower, and it is an all-wheel drive. I8 comes in two models: coupe and Roadster. The coupe costs around $150,000, and the Roadster comes with a price tag of $165,000. The Roadster can accelerate 0-60mph in just 4.1 seconds. It gets a lot of features; some of them are heated seats, big cargo space, an 8.8-inch touchscreen infotainment system, and Apple CarPlay.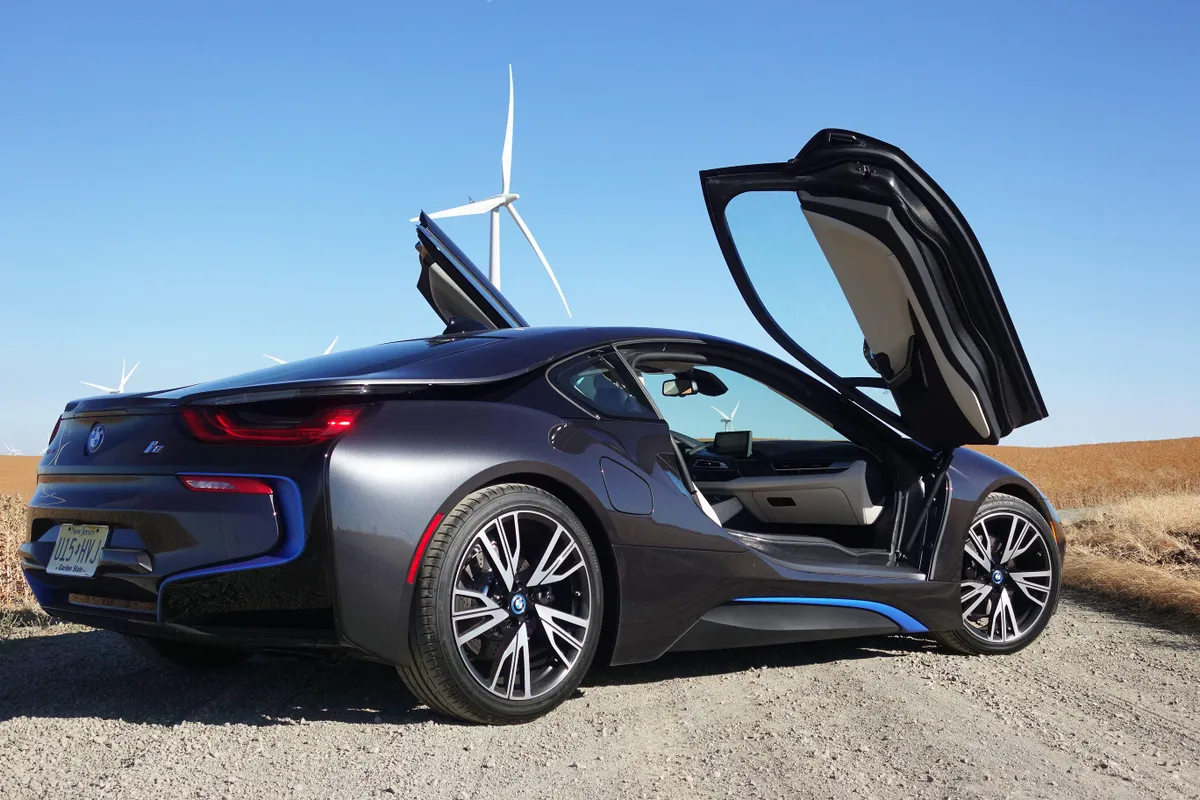 4. Chevrolet Camaro
This Chevy muscle car competes with its brother Corvette. Camaro comes with V6 and V8 engine options. The V8 engine can produce 455 horsepower and 455 lb-ft of torque. 8-speed and 10-speed automatic transmissions are optional. The six-speed transmission is standard. Additionally, it comes with a head-up display and customizable ambient lighting. It is equipped with an 8-inch touchscreen infotainment system. Chevrolet has offered many more features in this car. The price range for Camaro starts from $26,500 and climbs to $44,000.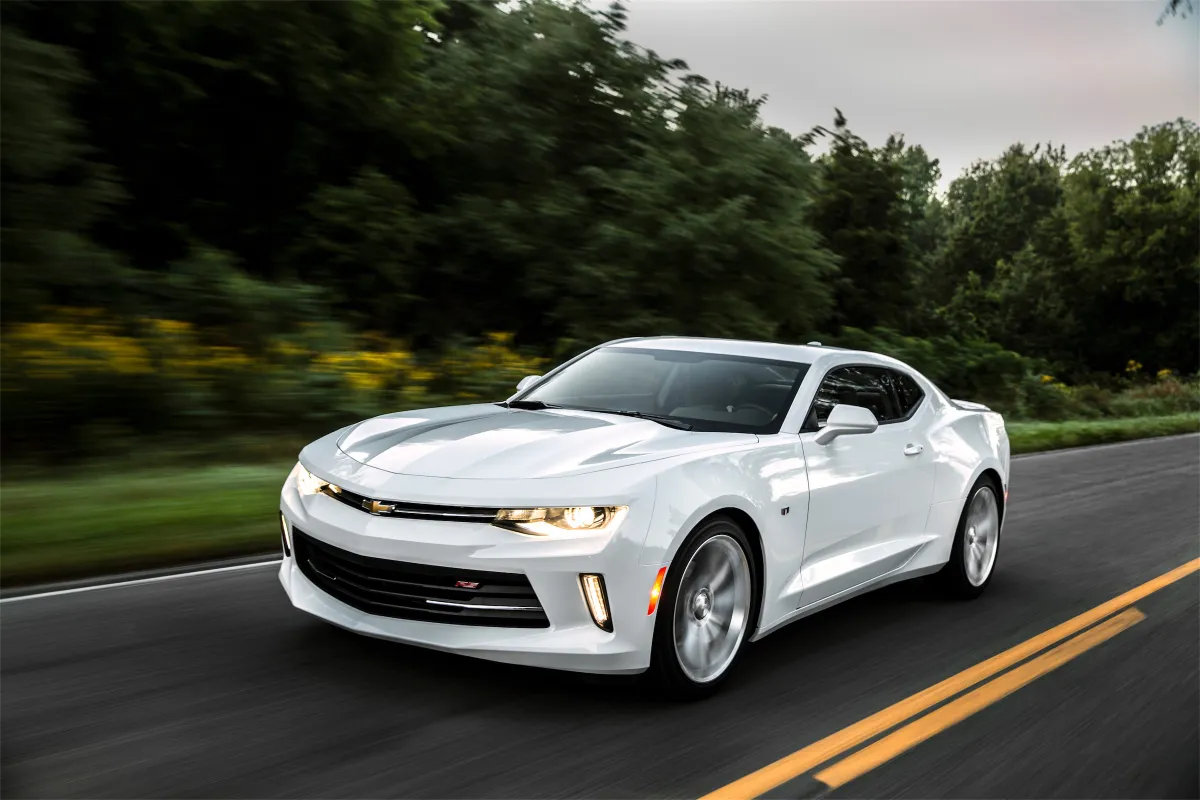 3. Audi R8
Another great competition for Chevy Corvette is the R8. Audi's sports car R8 comes with an option of coupe and convertible. R8 is equipped with a V-10 engine. This powerful engine makes R8 a beast ride, and it can make you feel goosebumps with the loud engine sound. The cabin gets sporty seats with leather textures. It got a minimalistic dashboard, but it feels ultra-premium. Although, the R8 starts at $151,895.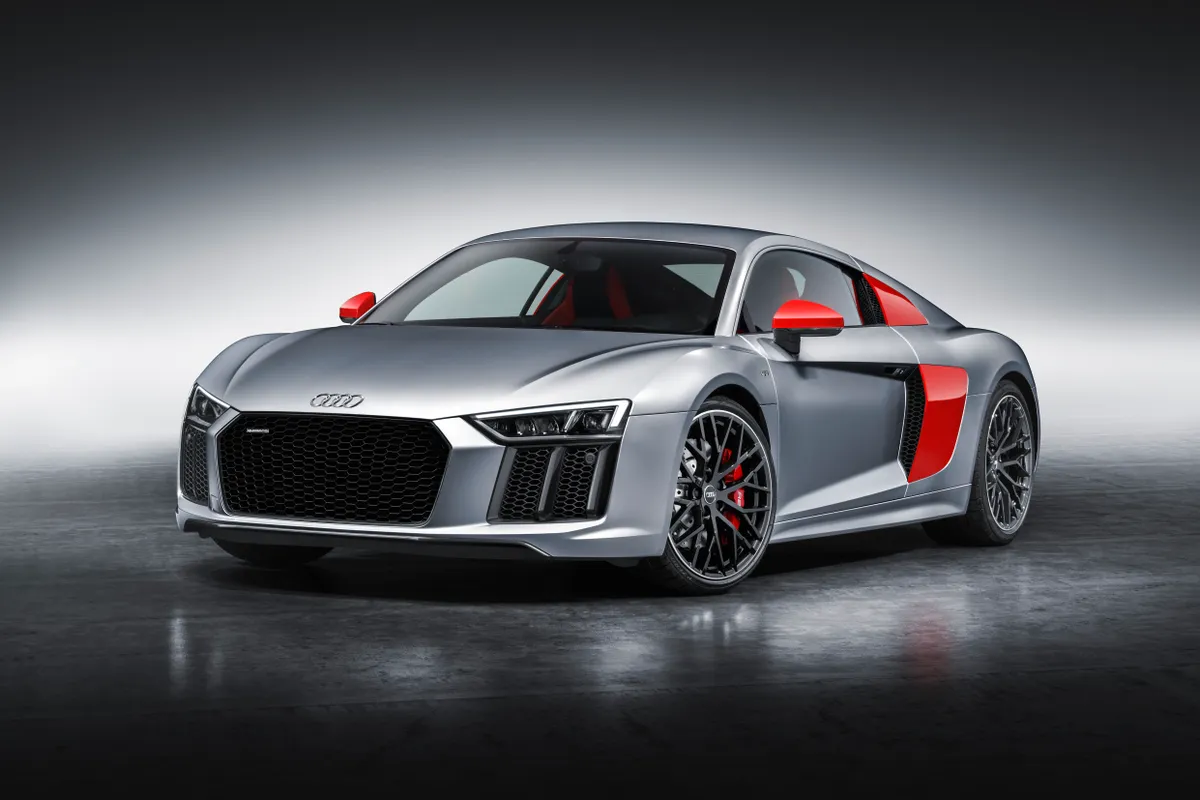 2. Dodge Challenger
Challenger is one of the oldest and best rivals of the Corvette. Mustang, Camaro, Challenger, and Corvette always had the competition of leading the muscle car race. Dodge Challenger has an option of a V-6 5.7-liter and a V-8 6.4-liter engine. These engines generate 375 horsepower and 485 horsepower, respectively. The price for this beast starts from $32,000.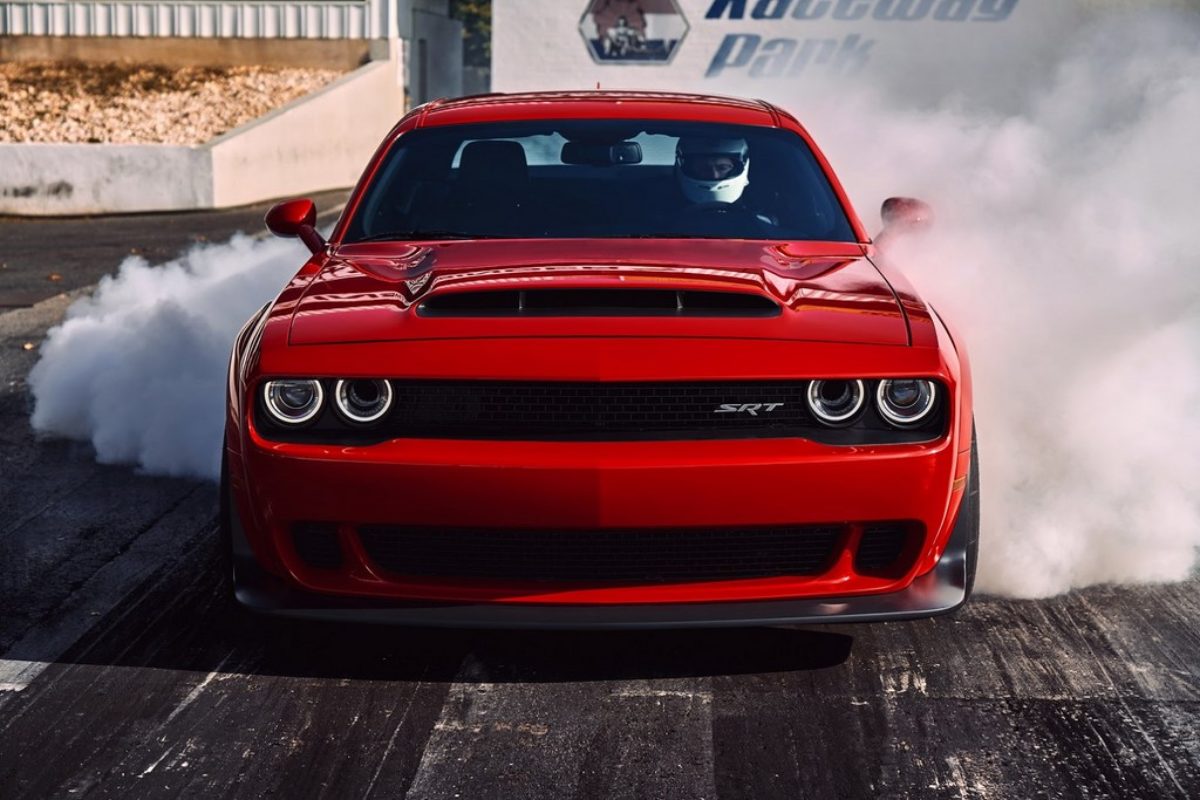 Also Read: Ford Mustang 2024: Everything You Need To Know About The All-New Beast
1. Ford Mustang
Mustang is one of the toughest competitors of the Camaro. It comes with various engine options. A turbocharged 2.3-liter four-cylinder is the base engine that can produce around 310 horsepower and 350 pound-feet of torque. Other optional engine options are the 5.0iliter V8 engine and a supercharged 5.2-liter V8 engine. These powerful engines can produce 460 horsepower and 420 pound-feet of torque and 760 horsepower and 625 pound-feet of torque, respectively.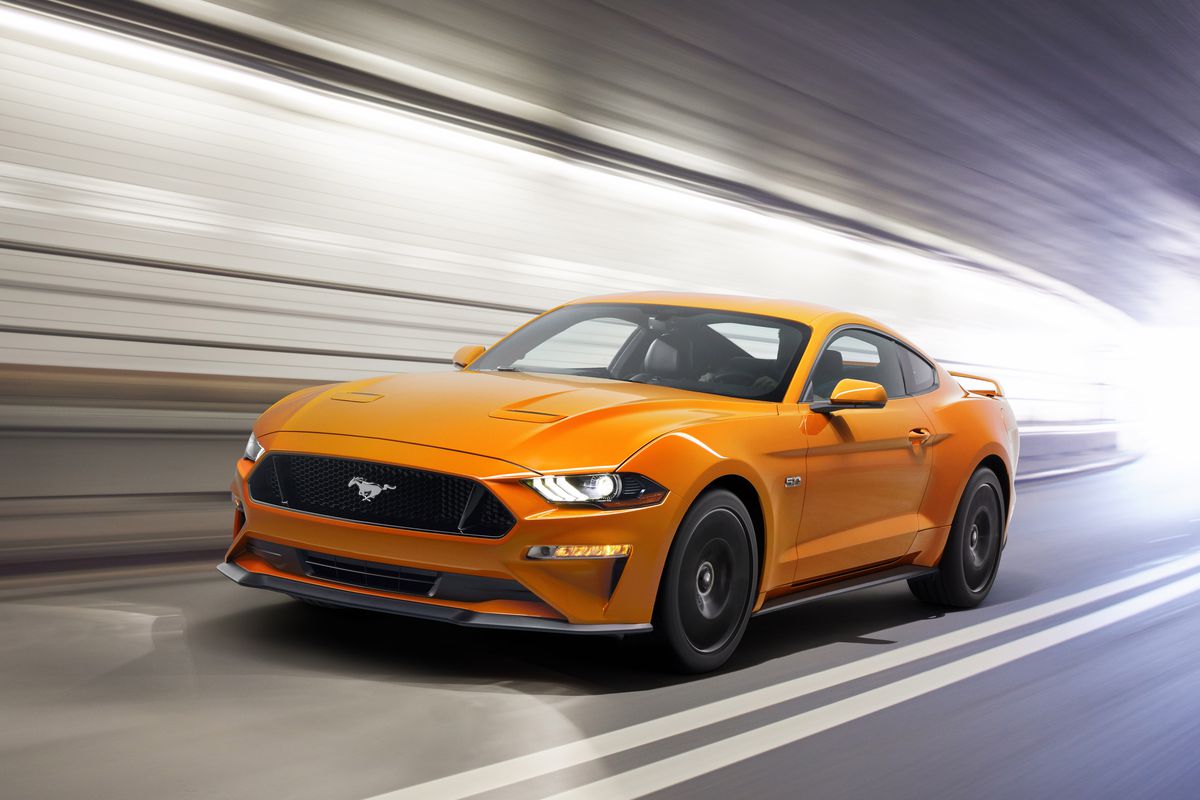 The price of the Ford Mustang starts at $28,000. Mustang is the best competitor of Camaro in terms of performance, power, and price.